National Nurses United Covid-19 timeline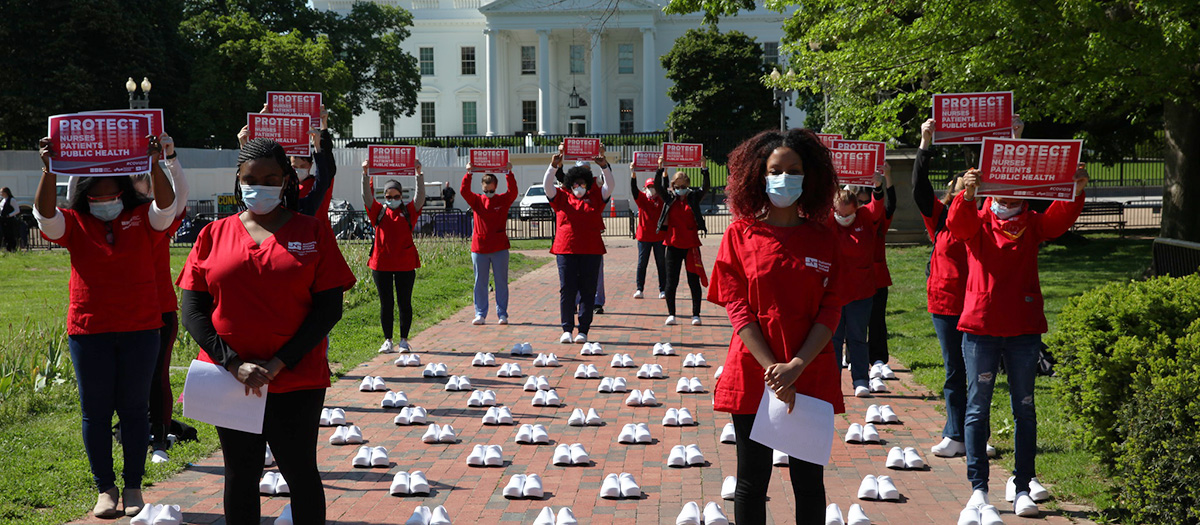 Since the start of the Covid-19 pandemic, National Nurses United (NNU) has led the way in advocating for and winning protections for nurses and other health care workers across the country. NNU won the first national, enforceable standard on Covid-19 to protect health care workers and our patients, including the first national mandate for respiratory protection and other personal protective equipment for health care workers caring for Covid-19 patients. NNU also helped stop the dangerous crisis standards employers used to justify unproven "decontamination" systems for reuse of single-use N95 respirators during the Covid-19 pandemic.
Learn more by following our full Covid-19 advocacy timeline below.