About National Nurses United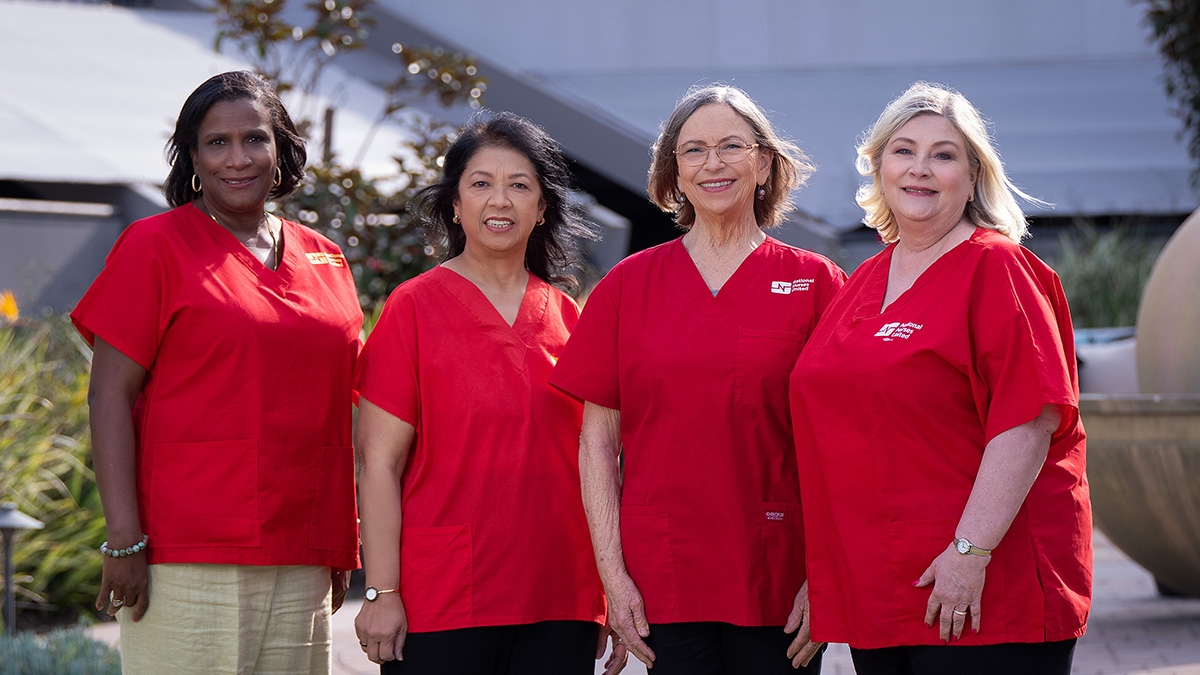 National Nurses United, with nearly 225,000 members nationwide, is the largest union and professional association of registered nurses in U.S. history.
In 2009, California Nurses Association/National Nurses Organizing Committee played a lead role in bringing state nursing associations across the nation together into one national organization, National Nurses United (NNU). At its founding convention, NNU adopted a call for action to counter the national assault by the healthcare industry on patient care conditions and standards for nurses, and to promote a unified vision of collective action for nurses.
NNU's executive director is Bonnie Castillo, RN and its presidents are RNs Deborah Burger, Nancy Hagans, Jean Ross, and Zenei Triunfo-Cortez.
NNU affiliates include the District of Columbia Nurses Association, Michigan Nurses Association, Minnesota Nurses Association, New York State Nurses Association, and California Nurses Association/National Nurses Organizing Committee, which represents nurses at facilities in Alabama, Arizona, California, Colorado, District of Columbia, Florida, Georgia, Iowa, Illinois, Kansas, Kentucky, Maine, Missouri, Nevada, North Carolina, Ohio, Texas, Virginia, West Virginia, and Puerto Rico.
NNU affiliate members are renowned as leading advocates of guaranteed health care, fighting for expanding and updating Medicare to cover all people in the United States, for negotiating many of the best collective bargaining contracts for RNs in the nation, and for sponsorship of innovative legislation and regulatory protections for patients and nurses.
Through energetic advocacy we are organizing to:
Win health care justice; accessible, quality health care for all, as a human right.
Win major national legislation to promote comprehensive, mandatory RN-to-patient staffing ratios modeled on successful California laws sponsored by NNU affiliate CNA.
Attain guaranteed robust protections against workplace violence with an emphasis on prevention through collective bargaining agreements, regulations, and legislation at the federal level, modeled on California's 2014 landmark workplace violence prevention bill.
Secure mandatory health and safety standards in the workplace to protect patients and nurses against infectious diseases such as Covid-19, building on the precedent-setting Ebola guidelines won in California, and advocate for regulatory policy and collective bargaining agreements that guarantee nurses the education, training, and personal protective equipment they need at work.
In 2005, NNU flexed its national organizing capacity to form the first disaster relief organization by and for RNs, the Registered Nurse Response Network (RNRN). Since then, RNRN has sent teams of nurses to help following disasters in locations across the United States and around the world, including California, Florida, New York, Texas, Haiti, the Philippines, and the Bahamas. RNRN has also provided basic humanitarian aid and medical support to underserved communities within the United States as well as in Central and South America and the Caribbean.
The pandemic years have underscored the essential and truly lifesaving role played by NNU. Through the darkest days of the pandemic, NNU safely convened and organized RNs to hold thousands of actions to fight for personal protective equipment (PPE), safe staffing and other protections, and honor and mourn the loss of colleagues and patients.
The dream that inspired NNU's creation is now an exciting reality – NNU has built a powerful movement of direct-care RNs and that movement is growing in the United States and globally!