Logo

Body
National Legislation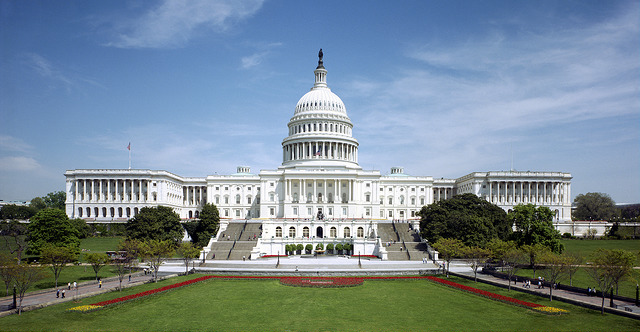 Medicare For All
Today's healthcare system fails to provide quality, therapeutic healthcare to tens of millions of people in the U.S. Because of the for-profit health insurance model, tens of millions of people don't have health insurance, and tens of millions more cannot afford the costs of healthcare even though they have insurance. This legislation would establish a federal Medicare for All program to ensure every person in the U.S. has quality healthcare. A Medicare for All system would provide healthcare based on patient need, not on corporate profit.
Read more about NNU's support for this legislation
Email Your Representative To Support Medicare For All
---
The Health Care Workplace Violence Prevention Act (H.R. 5223)
Violence against nurses and other healthcare workers in hospitals and other healthcare facilities is a problem reaching epidemic proportions across the United States. Nurses report being threatened, punched, kicked, bitten, beaten, choked, and assaulted on the job — and some have faced stabbings and shootings. The Health Care Workplace Violence Prevention Act would mandate that the Occupational Safety and Health Administration (OSHA) promulgate a standard requiring all healthcare employers to prevent workplace violence in hospitals and other healthcare facilities.
Learn more about the bill here
 
Email Your Representative to Support H.R. 5223
---
Inclusive Prosperity Act (S. 805, H.R. 1144)
This bill would establish a small speculation tax on Wall Street financial transactions, which would help stabilize the market and generate an estimated $320 billion in revenue per year. That revenue would fund free tuition at public colleges and universities, guaranteed healthcare for all, affordable housing, the eradication of the AIDS pandemic, climate change prevention, infrastructure development, and job creation through green infrastructure programs.
The VA Employee Fairness Act (S. 336, H.R. 980)
Registered nurses working in Veterans Affairs hospitals do not currently have full collective bargaining rights. This means that nurses are restricted from speaking out about poor working conditions and unable to resolve disputes with management. As a result, the quality of patient care can deteriorate and problems in VA facilities can go unaddressed. The VA Employee Fairness Act would improve patient care in VA hospitals by expanding the collective-bargaining rights of registered nurses and other clinicians employed by the Veterans Health Administration.
The Improving Access to Affordable Prescription Drugs Act (S. 771 and H.R.1776)
Today's exorbitant prescription drug prices have created a public health crisis for Americans. U.S. spending on prescription drugs has increased dramatically over the last several decades as a result of skyrocketing drug prices, and they show no sign of stopping. As a result, millions of Americans cannot afford the price of the medications they need. The Improving Access to Affordable Prescription Drugs Act (S. 771 and H.R. 1776) would bring down the prices of prescription drugs in the United States through a comprehensive package of interventions.
The Workplace Action for a Growing Economy (WAGE) Act (S. 2143, H.R. 4548)
A union gives workers the ability to act together to advocate for safe working conditions, to improve their wages and benefits, and to protect their workplace rights through collective bargaining and concerted activity. For registered nurses, union advocacy and representation allows us to focus on what we do best: caring for our patients. Attacks on unions and the right to unionize have hurt efforts to improve the lives of working families. Current labor law does far too little to protect and allow workers to exercise our right to join a union. The WAGE Act would strengthen protections for workers who want to unionize, and would be an important step to stop employers' attacks so that every worker can organize without fear of retaliation.
Off Fossil Fuels for a Better Future (H.R. 3671)
From fires to floods to hurricanes, the impacts of climate change on the health and safety of our communities and all people on the planet continues to escalate. Science has conclusively shown that dependence on fossil fuels is leading to massive changes in climate patterns. The OFF Act will rapidly reduce greenhouse gas emissions and other forms of pollutions by ensuring a complete and just transition from fossil fuels to renewable energy resources by 2035, with the bulk of reductions happening in the next decade.
Water Affordability, Transparency, Equity, & Reliability (H.R. 5609)
Across the country, water infrastructure is crumbling, and millions of people lack reliable access to safe, drinkable, water. This legislation would provide the major financial investment needed to update our water infrastructure, repairing old and lead-ridden water pipes, stopping sewage overflows, and allowing for affordable water services for everyone, while also creating nearly a million jobs.