Supported National Legislation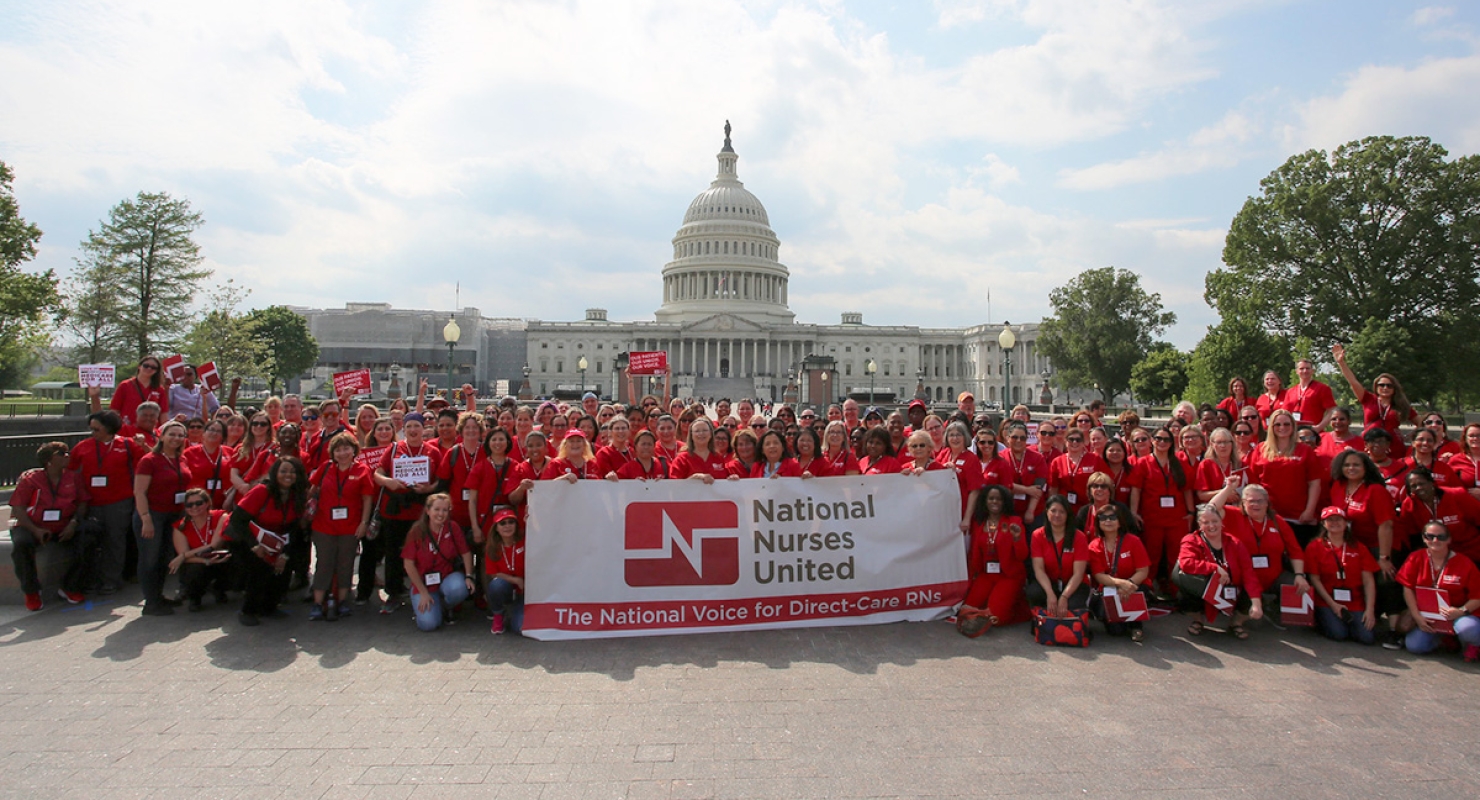 A union gives workers the ability to act together to advocate for safe working conditions, to improve their wages and benefits, and to protect their workplace rights through collective bargaining and concerted activity. The The Richard L. Trumka Protecting the Right to Organize (PRO) Act is an important step to protect workers' rights to organize a union and to stop employers' attacks so that every worker can organize without fear of retaliation.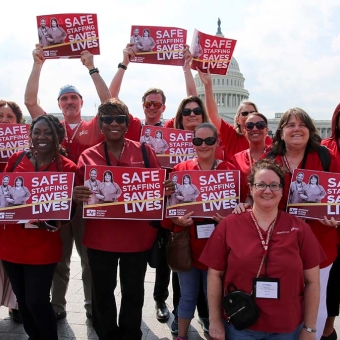 There are no federal mandates regulating the number of patients a registered nurse can care for at one time in U.S. hospitals. This legislation would protect patients and improve health care by setting mandated, minimum, registered nurse-to-patient staffing ratios.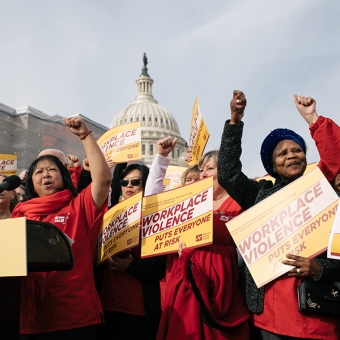 Violence against nurses and other health care workers is a growing epidemic across the United States. This legislation would mandate OSHA to promulgate a standard that would require all covered employers to develop and implement prevention plans to reduce workplace violence incidents.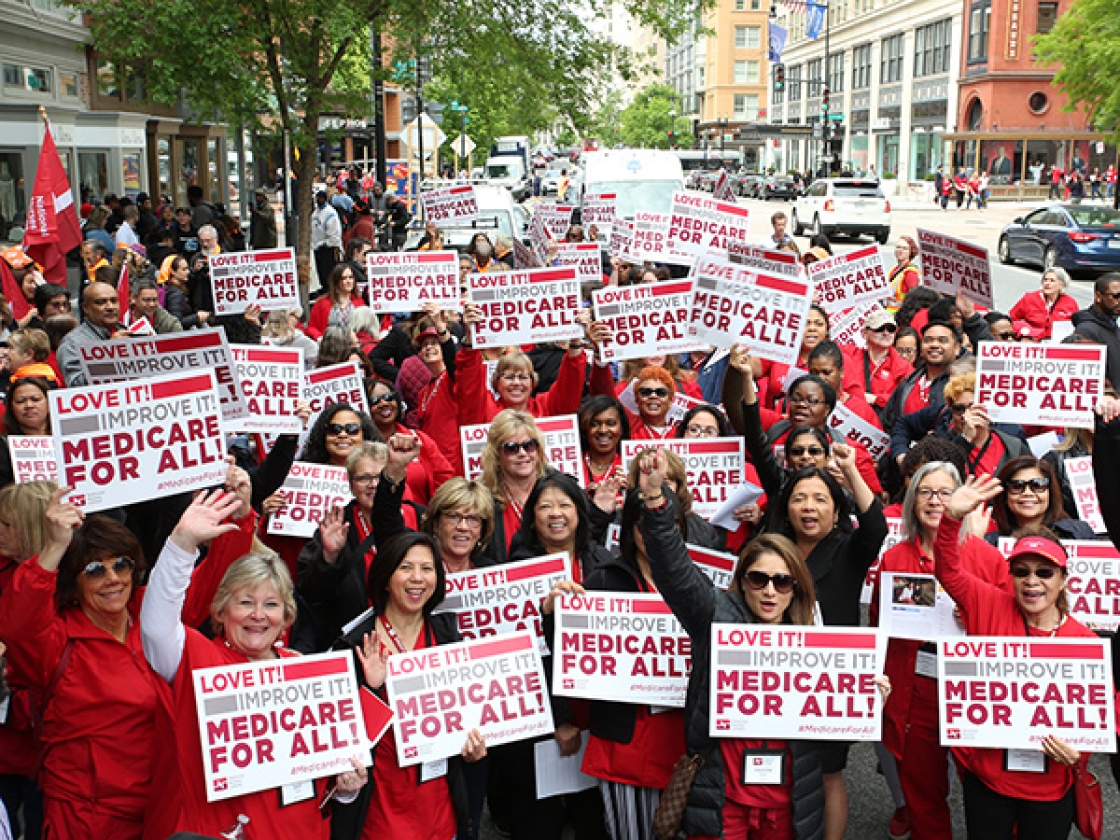 Medicare for All would expand the cost-effective and administratively efficient Medicare program to finance comprehensive, high-quality health care for everybody in the United States. Most importantly, a Medicare for All single-payer system would provide health care based on patient need, not on profit.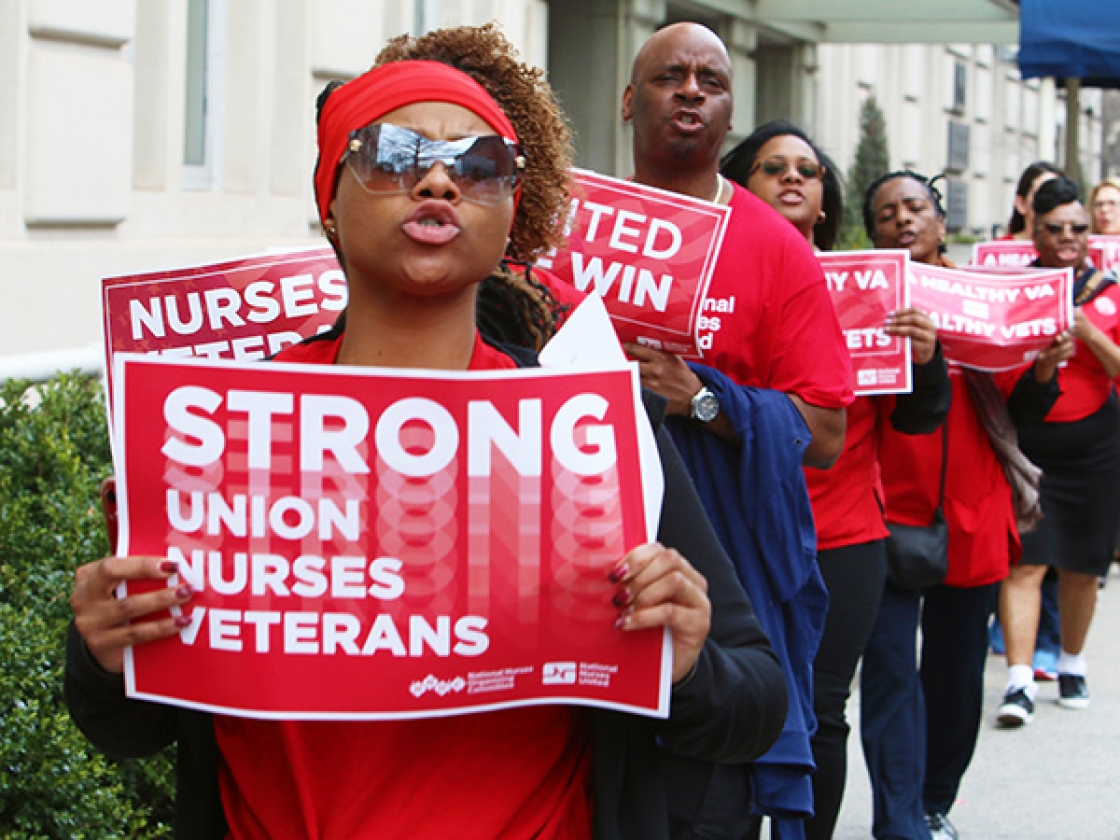 Nurses are integral to the frontline of the VA health care system and have a duty and right to advocate for their patients. S. 771 and H.R. 1948 would improve patient care in VA hospitals by expanding the collective-bargaining rights of registered nurses and other clinicians employed by the Veterans Health Administration (VHA).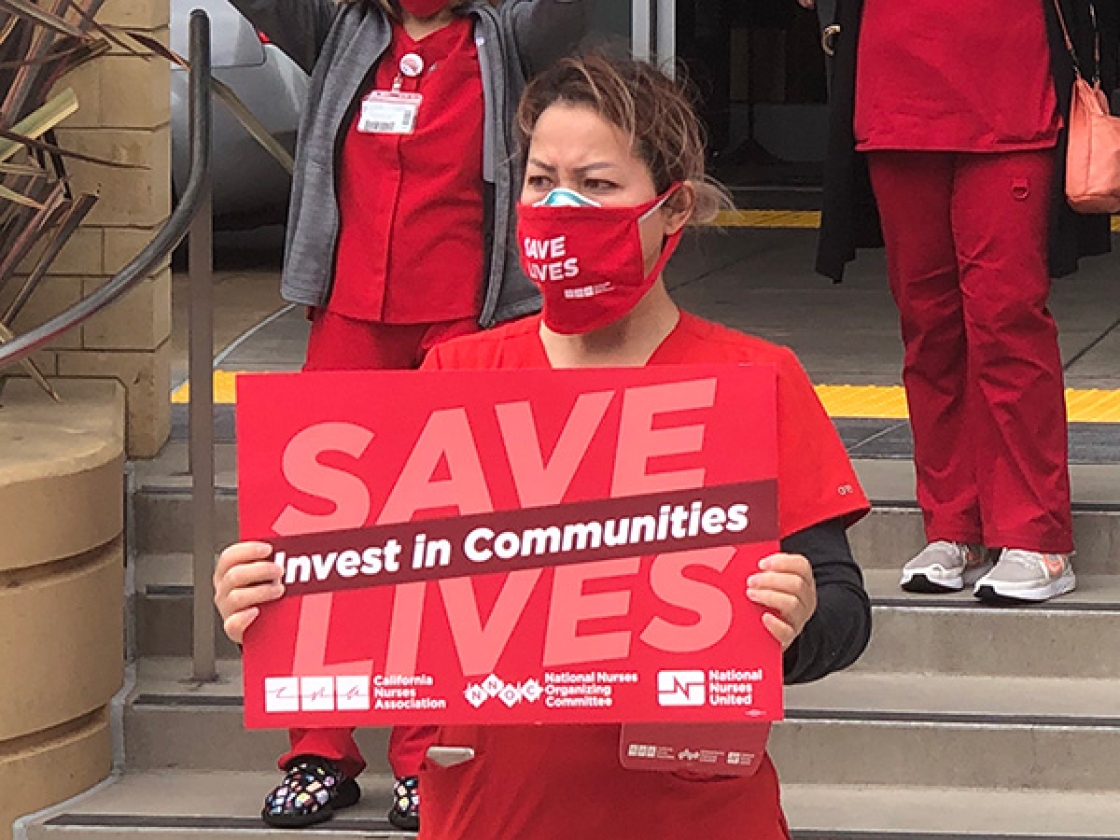 S. 1283 and H.R. 2735 would create a small speculation tax on Wall Street financial transactions to stabilize the market and generate an estimated $220 billion in revenue per year to support important social programs.
S. 909 and H.R. 2148 offer a common-sense, market-based solution to the drug price crisis in the United States by bringing drug prices in line with those in other industrialized countries and allowing for generic competition for excessively priced prescription drugs.
This legislation would drastically lower drug prices under Medicare by allowing Medicare to negotiate with pharmaceutical companies and use competition to attain more reasonable prices.
S. 920 and H.R. 2181 would permit the United States to import prescription medicines from other countries that meet our standards — a common-sense method for lowering prices.
Recent videos
NNU Executive Director Bonnie Castillo, RN, testifies before U.S. Senate for Medicare for All
Bonnie Castillo calls on U.S. Senate to pass safe staffing nurse-to-patient ratios
We are proud to support congressional candidates that share nurses' values of caring, compassion, and community.
Find your legislators using our online tool.