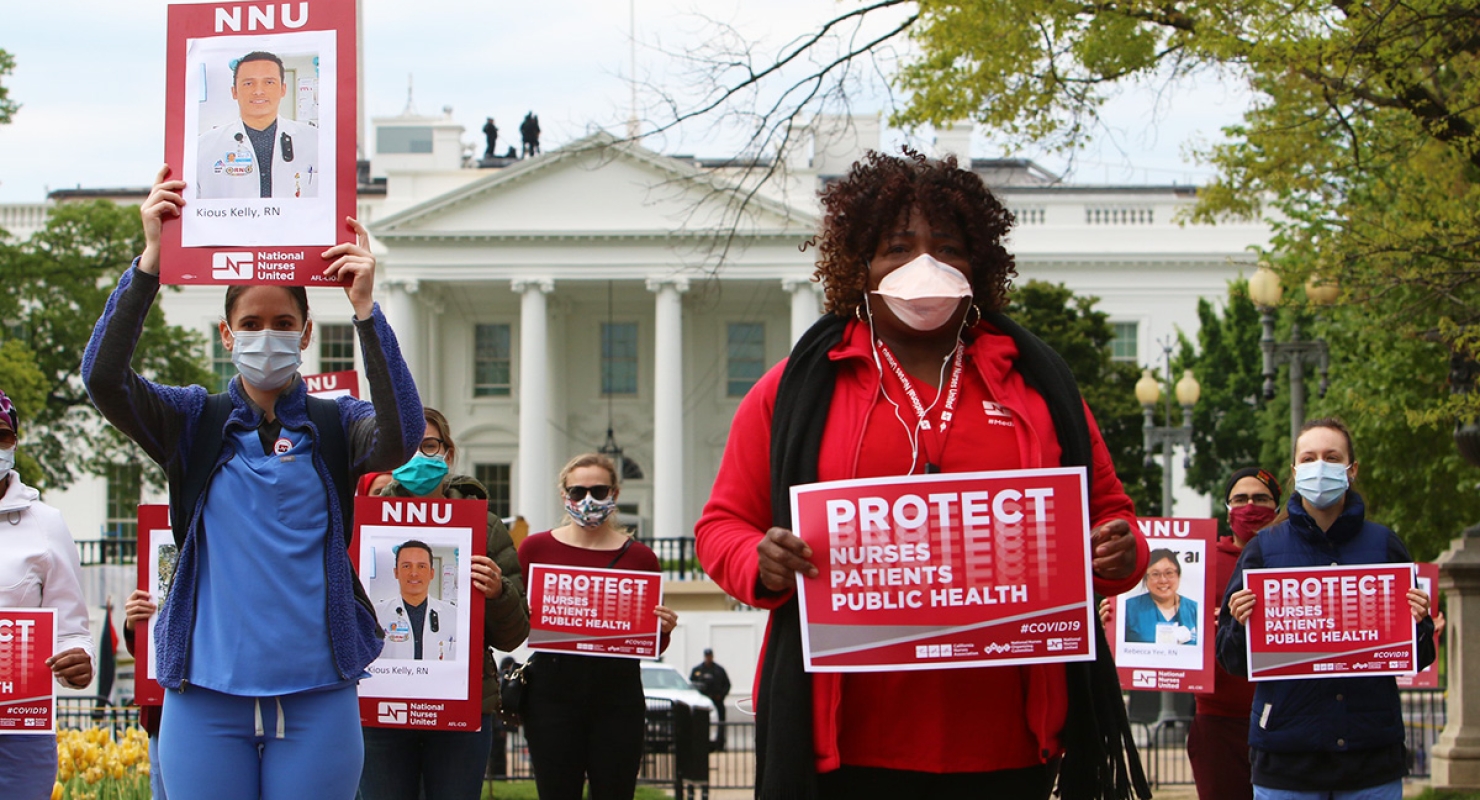 Since the start of the Covid-19 pandemic, NNU has led the way in advocating for and winning protections for nurses and other health care workers across the country. Learn more by following our full Covid-19 advocacy timeline.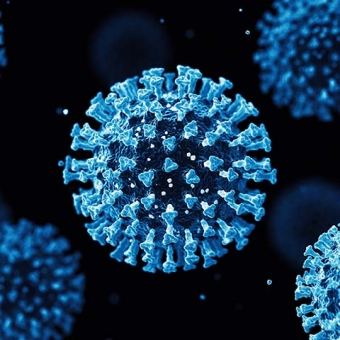 Learn more about SARS-CoV-2 including its symptoms and how it is transmitted.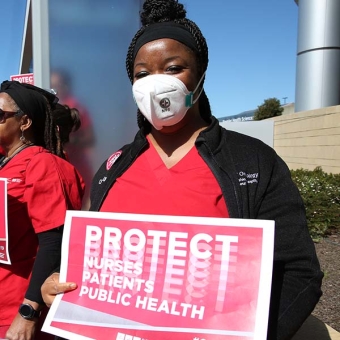 See our full list of resources for nurses and other health care workers, including information on PPE and other protections, public and community health, and more.
Latest resources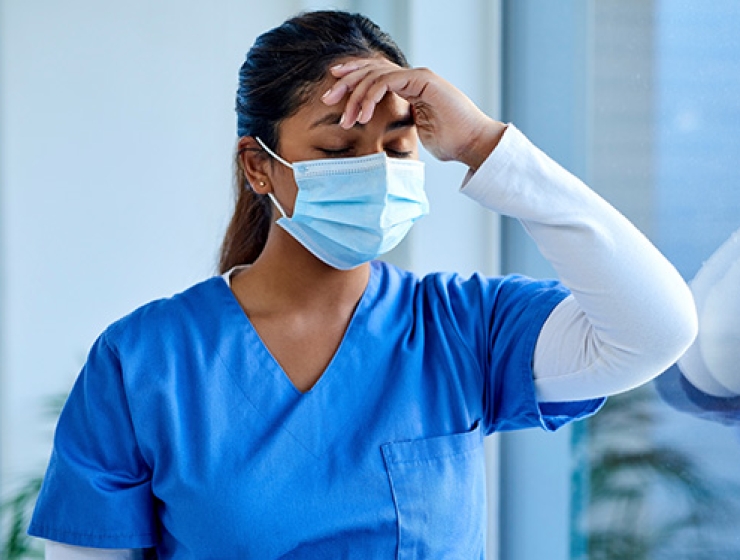 A large proportion of people who get Covid-19 experience long-term symptoms and health impacts, known as "long Covid." Hospitals and other health care employers have a duty to ensure a safe environment for staff and patients. Read our flyer to learn about what measures are necessary to prevent spread of Covid-19 within health care facilities and to protect staff and patients from long Covid.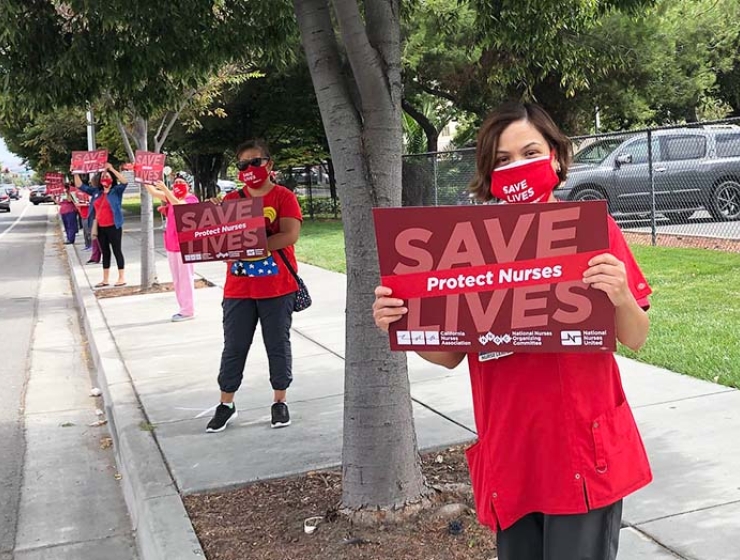 Following initial Covid-19 infection, a significant proportion of people continue to experience new, recurring, or ongoing symptoms and health problems that persist from several weeks or months to years. It is a multifaceted syndrome that can affect nearly every organ system and can disrupt people's ability to work or participate in their daily lives. Learn more by reading our flyer.
Learn more about health care vs industrial N95s (updated April 2023)
Bivalent Covid vaccines, or bivalent boosters, contain two different components for the immune system to respond to. Pfizer-BioNTech and Moderna's mRNA bivalent Covid-19 vaccines contain the mRNA for the spike protein for two different strains of the virus.
This scientific brief outlines the incubation period and what nurses and other health care workers should do when exposed to Covid-19.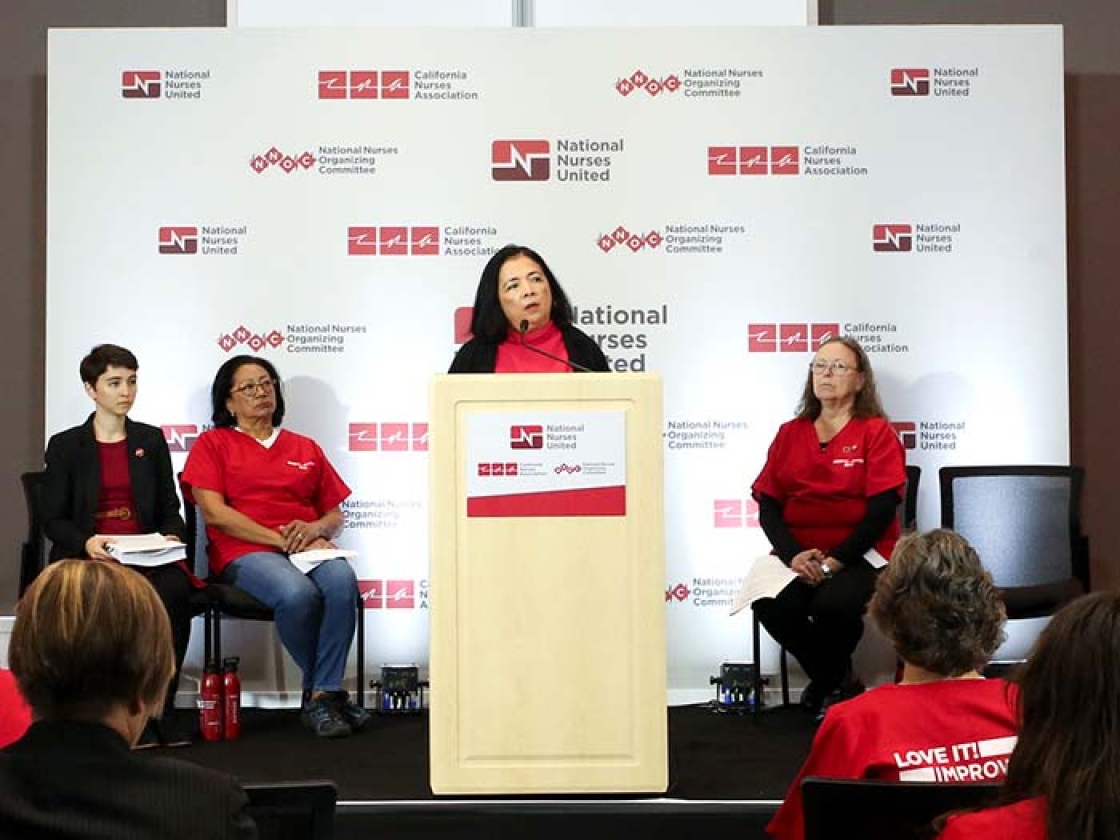 Learn more about what protective measures hospitals and other health care facilities should implement.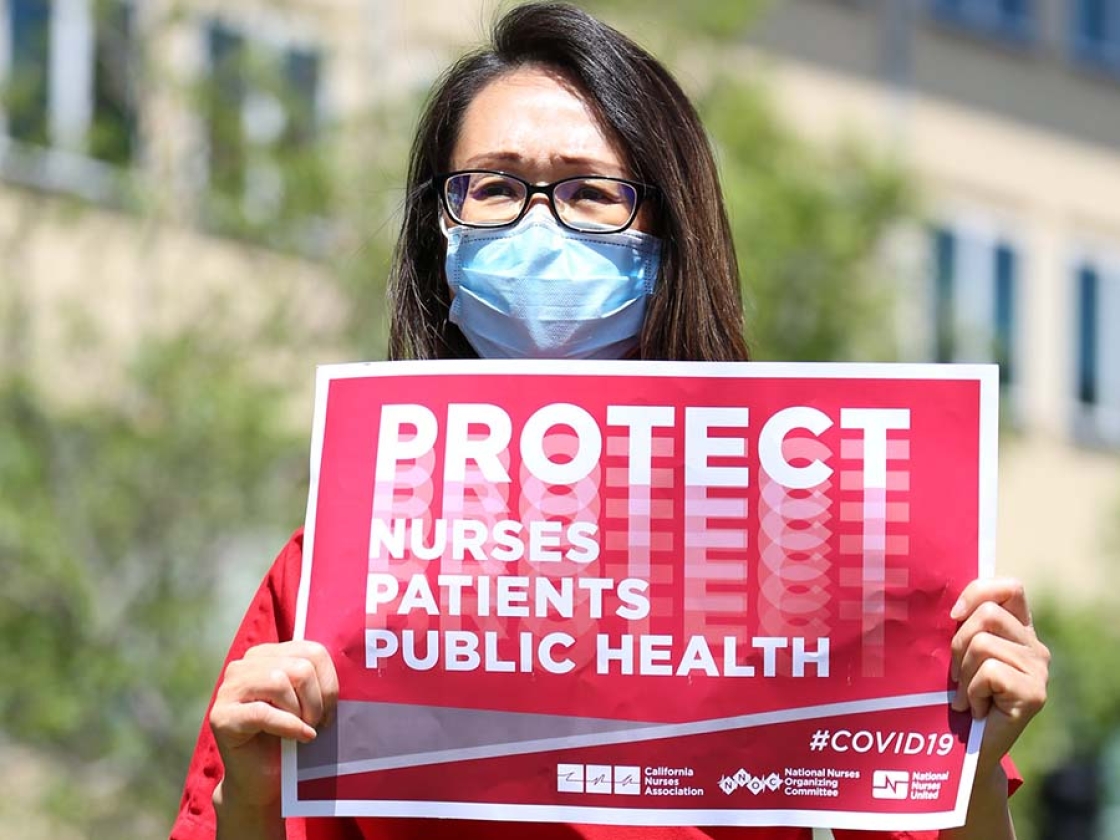 Throughout the Covid-19 pandemic, National Nurses United has called for the proper steps to protect nurses and public health.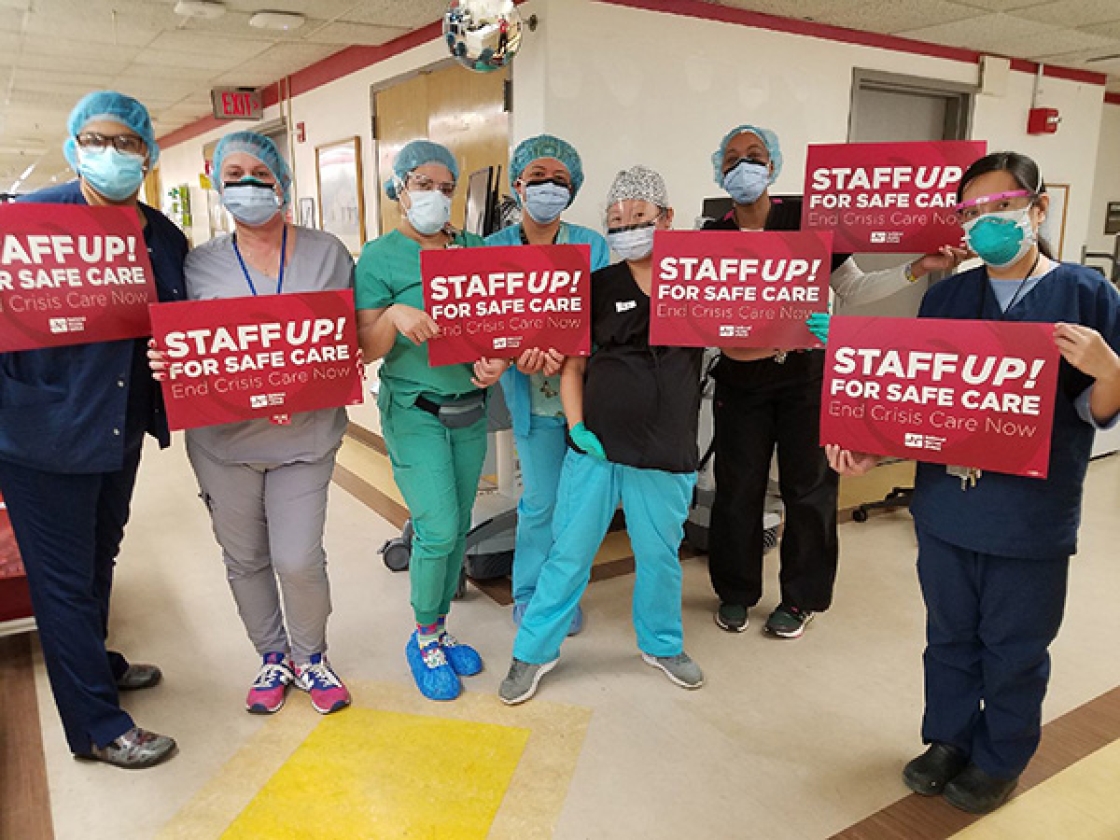 NNU's national surveys have highlighted the issues nurses have faced during the pandemic—including unsafe staffing, workplace violence, and moral distress.
Health care workers have been deeply impacted by the Covid-19 pandemic. As a nurse-driven organization, we want to hear from you!
Download your own materials to print, share on the web, or use on social media.
View the full National Nurses United Covid-19 bibliography.