Supported California Legislation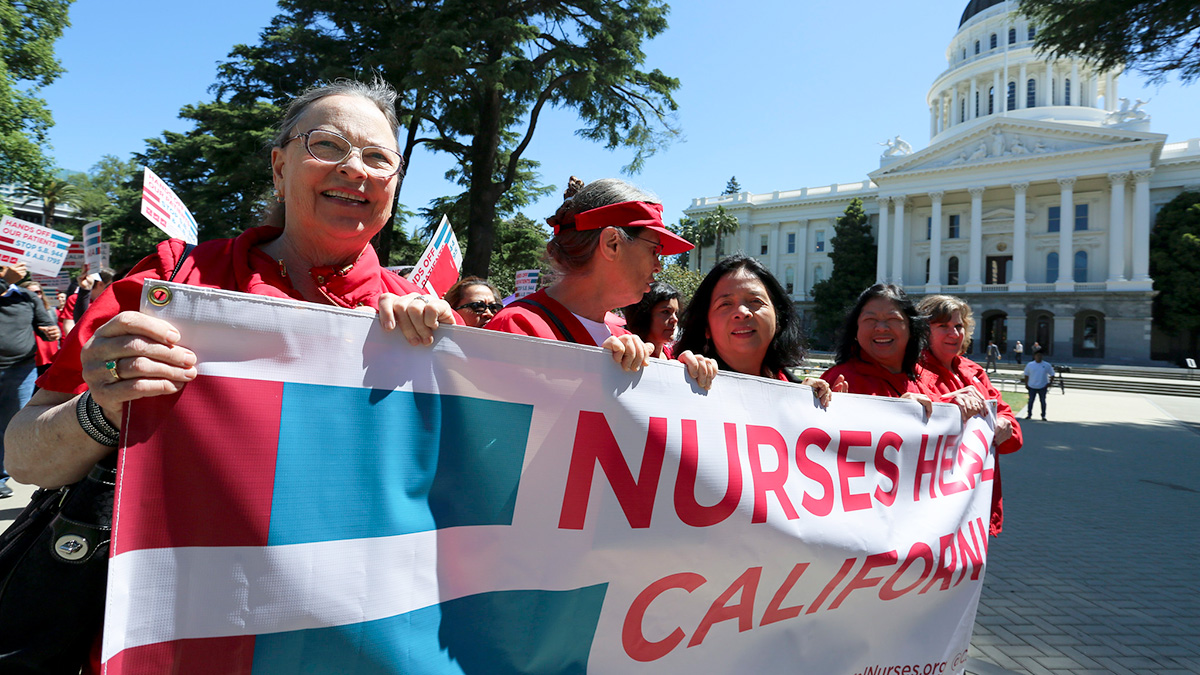 National Nurses United is committed to building a broad movement for transformative social change and confronting the powerful interests that dominate our economic and political system. We are proud to support Congressional, state, and local candidates that share nurses' values of caring, compassion, and community.
Meal Breaks for Public Sector and UC Health Care Workers
SB 1334 will include public sector and UC workers who provide or support direct patient care in a hospital, clinic, or public health set­ting in Section 512 of the California Labor Code guaranteeing enforceable meal breaks and
rest periods.
Workers' Compensation for Frontline Health Care Workers
Nurses often have to jump through hoops - while sick or hurt - to receive paid time off for work-related illnesses or injuries. And after all that effort, nurses can be denied coverage. That's why we are proud to cosponsor a state­based solution in California, SB 213. This bill will ensure that nurses and other health care work­ers have "presumptive eligibility" for workers' compensation (meaning they will automatically be eligible for workers' comp) if they experience issues such as Covid-19 or other infectious dis­ease, respiratory disease, cancer, post-traumatic stress disorder, and musculoskeletal injuries.
---