Body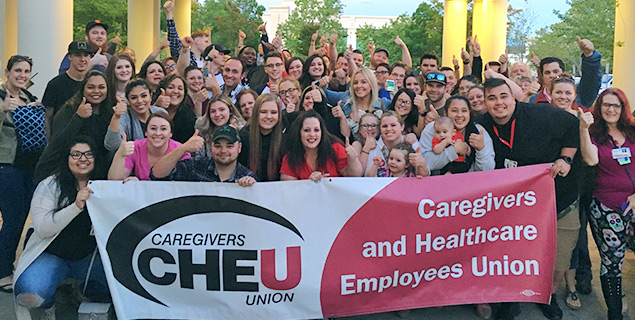 Shasta Regional Medical Center Healthcare Workers Vote Overwhelmingly to Join Union
Healthcare workers at Shasta Regional Medical Center (SRMC) in Redding, CA voted overwhelmingly on Tuesday May 1st to join Caregivers and Healthcare Employees Union (CHEU) an affiliate of the California Nurses Association/National Nurses United (CNA/NNU).
---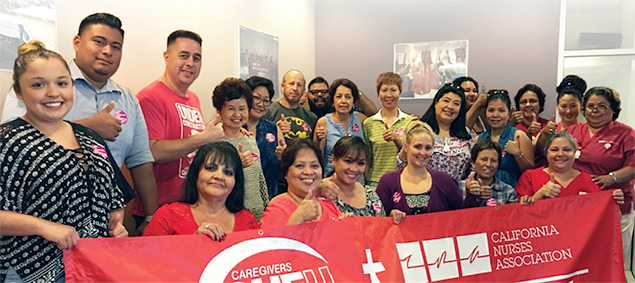 May 19: Annual Caregivers Union General Membership Meeting
All CHEU members in good standing are welcome to attend to review our collective accomplishments over the past year, including the addition of two new CHEU bargaining units, to vote on proposed changes to the CHEU Constitution and Bylaws, as well as to discuss our mission and goals for 2018 and beyond.
---

Why Caregiver and Healthcare Employees want CHEU
The Caregivers Union is an independent union formed in 2001 by hospital employees to win strong union representation, better benefits and improved conditions for employees and patients. Caregivers Union is an affiliate of the National Nurses Organizing Committee (NNOC/CNA).
---
Workplace Violence Regulations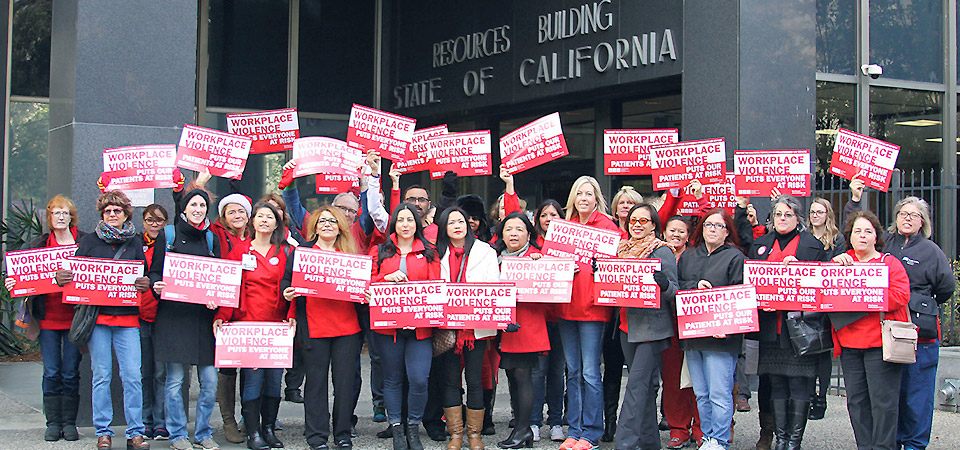 The California Nurses Association (CNA) sponsored S.B. 1299 in response to workplace violence as a serious occupational hazard for registered nurses and other healthcare workers. S.B. 1299 became law in 2014 and directed Cal/OSHA to develop a comprehensive workplace violence prevention standard for hospitals and other healthcare settings. CNA members provided significant testimony during the rulemaking process, which enabled Cal/OSHA to develop comprehensive regulations that are a model for the nation.