Body
About CHEU
The Caregivers and Healthcare Employees Union is an independent union formed in 2001 by health care workers that wanted to be represented alongside their RN colleagues in a sister union. CHEU's goals are to win strong union representation, improve conditions for employees and patients, and fight for workplace democracy and justice. CHEU is an affiliate of the California Nurses Association/National Nurses Organizing Committee (CNA/NNOC).
Principles and Mission
Unity and solidarity in representation, bargaining, and political defense of public health care
Member involvement
Independence from management
Passionate advocacy for health care justice
Commitment to social justice and equity
---
CHEU Executive Board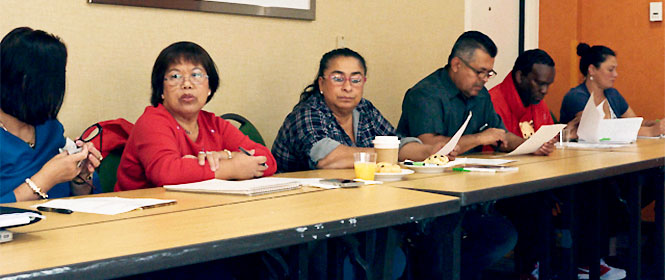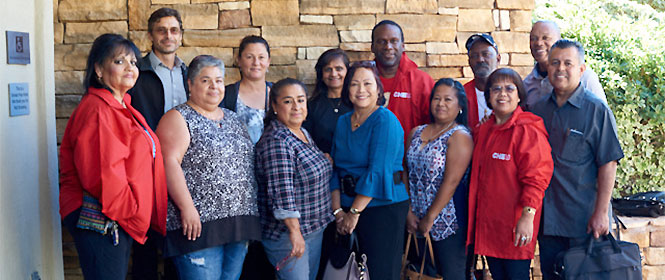 President – Gil Millan
Vice President – Joseph Robinson
Secretary-Treasurer – Manjit Plahey
Director At-Large – Morgan Celaya
Director At-Large – Jorge Meza
Director At-Large – Jennifer Nunes
Facility Board Representative – Alta Bates/Summit, Caurice Titus
Facility Board Representative – Children's Hospital, Jason Groessel                 
Facility Board Representative – Glendale Memorial, Megan Janolino               
Facility Board Representative – Kindred Baldwin Park, Rosita Peredia                  
Facility Board Representative – San Gabriel, Victor Baena                     
Facility Board Representative – Shasta Regional, Matthew Young     
---
CHEU Facilities
CHEU currently represents health care workers in several facilities across Northern and Southern California, in both private and public sector settings. The first group of workers to join CHEU were the health care workers at Glendale Memorial Hospital and Health Center. Thereafter, thousands more organized and joined CHEU for improved patient care and solidarity with their RN colleagues. With CHEU representing health care workers and sister union CNA representing registered nurses, the combination of wall-to-wall organizing and representation continues to build class solidarity among all our union siblings.
Alta Bates Summit Medical Center
Children's Hospital Oakland
Glendale Memorial Hospital and Health Center
Kindred Baldwin Park
Kindred San Gabriel
Palomar Health
San Gabriel Valley Medical Center
Shasta- Shasta Regional Medical Center
USC Arcadia Hospital