Home All Alone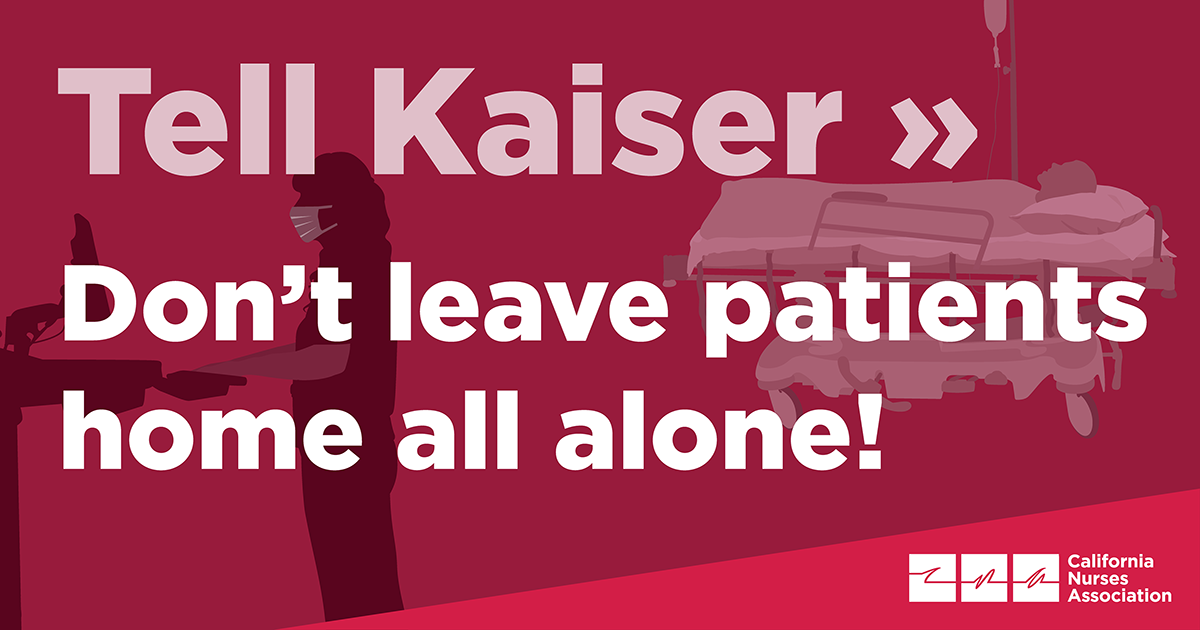 Kaiser's program is an example of a massive industry drive to eliminate hospitals and nurses, endangering patients by depriving them of real nursing care
In a program that Kaiser calls "Advanced care at home," Kaiser diverts patients who would normally be admitted into its hospitals back to their homes. Doctors and other staff identify and approach candidates to voluntarily enroll (for now) in the program. In their residences, the patients would be mainly monitored through an iPad and cameras connected to a medical "command center" potentially located hundreds of miles away. To implement the program, Kaiser has partnered with the Mayo Clinic to invest $100 million in a Boston-based startup called "Medically Home" to provide the supplies and occasional staff who visit the patient. The program is currently operating at two pilot sites in California, Vacaville and Vallejo, but Kaiser has plans to roll out the program system-wide.
Registered nurses have a legal and moral obligation to always advocate for the best interests of our patients. That is why we are completely opposed to Kaiser Permanente's current and long-term plans to maximize revenue by dramatically limiting opportunities for nurses to care for patients in a hospital setting, and instead sending patients home to be remotely monitored by technology.
Read the full press release >>
---
Sign our petition to Kaiser
Instead of providing the 24/7 hands-on care that our patients need, Kaiser's scheme will endanger patients by depriving them of real nursing care.
Add your name to join us in telling Kaiser: Don't leave patients home all alone!
---