Press Release
Registered nurses and caregivers vote overwhelmingly to ratify new contracts at UCSF Benioff Children's Hospital Oakland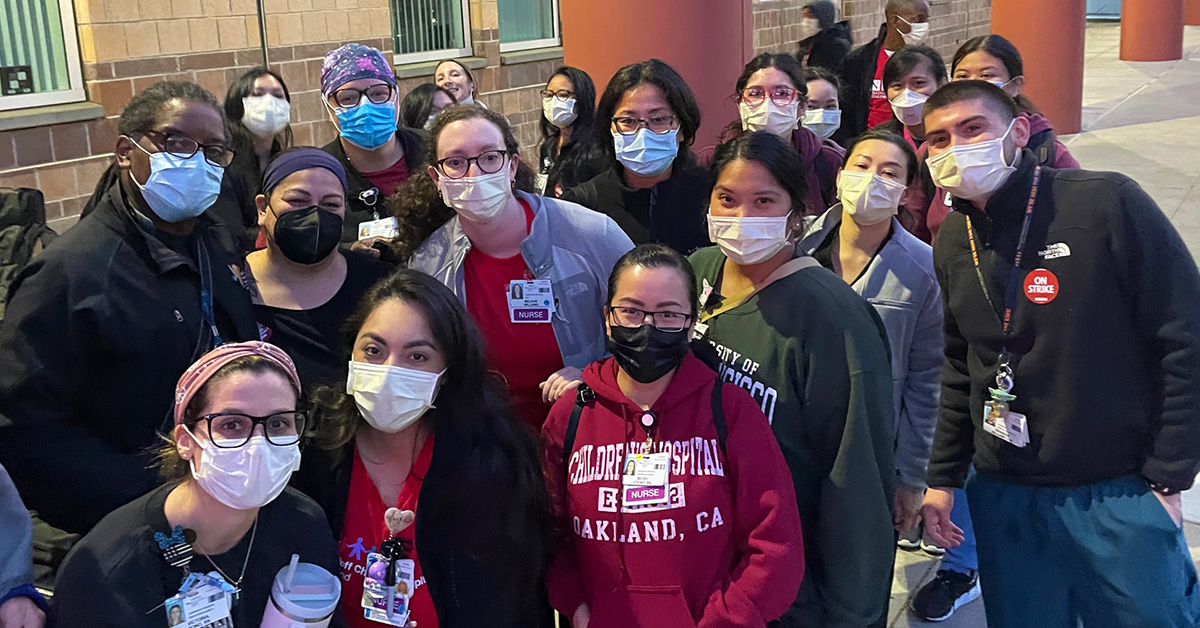 CNA members ratified a new three-year agreement last night, CHEU members ratified a new three-year pact on July 6
Registered nurse members of California Nurses Association (CNA) and members of Caregivers and Healthcare Employees Union (CHEU) at UCSF Benioff Children's Hospital Oakland (CHO) in Oakland, California, voted overwhelmingly in favor of ratifying new three-year contracts, winning protections to improve patient safety and nurse retention announced CNA/CHEU.
The nurses ratified their new agreement last night and the caregivers ratified their contract on July 6.
"This agreement moves us closer to our goal to keep care in Oakland," said Aina Gagui, RN in the float pool unit at CHO and bargaining team member. "Our focus is always on our patients. By improving educational opportunities, workplace safety protections, and retention of nurses, we can continue our advocacy efforts at the bedside and beyond."
Highlights of the contract include:
Education and Training: Increased educational hours, additional orientation time for new grads, expanded training courses, and reimbursement for specialized licensure and educational expenses.
Workplace Violence Prevention/Nondiscrimination: Stronger language that enhances workplace violence protections and accountability in the workplace
Nurse Practitioner/CNS inclusion: Nurse practitioners and clinical nurse specialists are now covered in the agreement.
No contract takeaways
Successor protections: Secured strong language protecting the union contracts and members in the event of a sale or transfer.
Economic gains and benefits to retain experienced nurses and caregivers: Minimum wage increases of 15 percent over the life of the contract, with additional increases for nurse practitioners, nurse anesthetists, and CHEU health care workers. Health care benefits maintained.
Pension: Inclusion of additional RNs in the pension plan who were hired after January 2012.
The new CNA pact covers the period July 1, 2023 to June 30, 2026. The CHEU contract covers the period from July 6, 2023- June 30, 2026.
"CHEU members are very pleased with the new agreement," said Joseph Robinson, member of the CHEU bargaining team and CHEU board member. "We care for the highly specialized health needs of children and families within our community. With this new contact, we can provide our patients with the care they deserve."  
CNA and CHEU represent nearly 800 members at UCSF Benioff Children's Hospital Oakland.
---
Caregivers and Healthcare Employees Union (CHEU) is an affiliate of California Nurses Association.