Press Release
Glendale Memorial Hospital health care workers ratify new contract with strong measures to improve patient safety and worker retention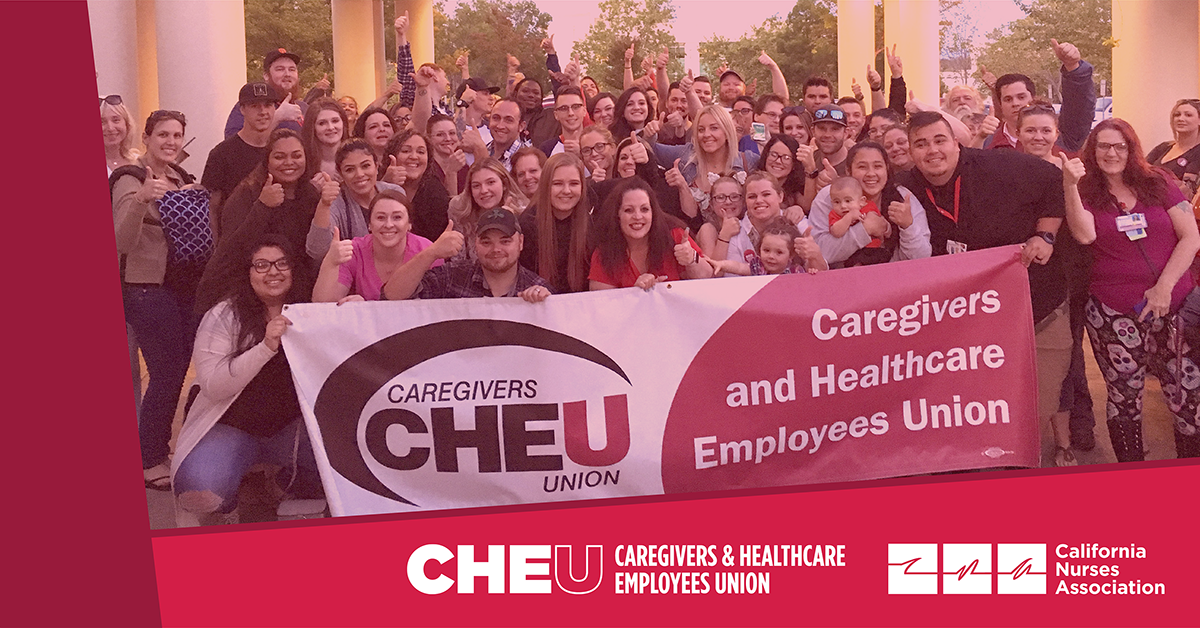 Respiratory therapists, laboratory technicians, and many other health care workers at Glendale Memorial Hospital in Glendale, Calif., voted overwhelmingly in favor of ratifying a new four-year contract on Monday, Aug. 14, winning protections to improve patient safety and worker retention, announced California Nurses Association/Caregivers and Healthcare Employees Union (CNA/CHEU).
"This contract is a big step forward for recruitment and retention," said Christopher Vidal, a technical assistant at Glendale Memorial. "The new agreement will help us recruit new employees and keep staff who are committed and loyal to the Glendale community."
Highlights of the contract include:
Workplace violence prevention language that improves protections for employees by addressing workplace violence risks and providing training;
Health and safety provisions to address issues of infectious diseases and ensure workers are guaranteed the highest level of personal protective equipment; and
Economic gains to help recruit and retain health care workers, including no takeaways of benefits or other provisions. The agreement includes an 18 percent wage increase over the life of the contract and a competitive minimum starting rate. 
The new pact covers the period from 2023 to 2027.
"The improvements in workplace violence are a major safety win for employees, especially for those of us working the ER," said Jennifer Nunes, a radiology technologist in the emergency department. "The guarantees of training and Cal/OSHA compliance are safety victories."
---
CHEU represents more than 400 health care employees at Glendale Memorial Hospital.