Press Release
NNU calls out CDC/HICPAC for planning to vote on infection control guidance before public review and comment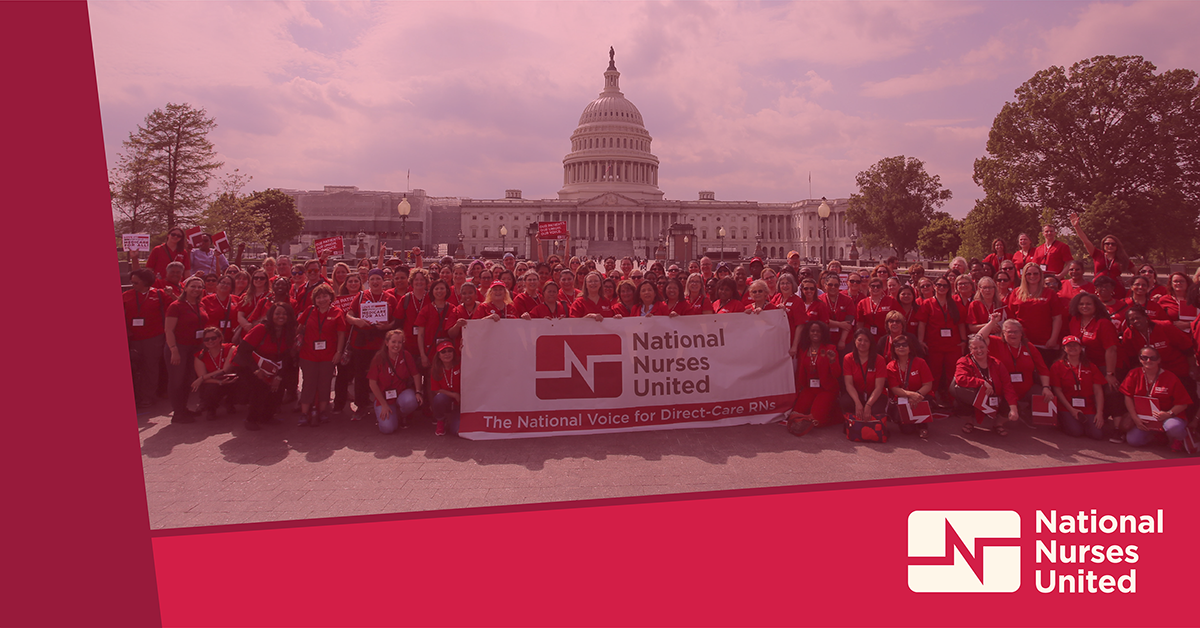 CDC's Isolation Precautions Guideline for health care settings has not been updated in 16 years and affects millions of patients, nurses, and health care workers
National Nurses United calls out the Healthcare Infection Control Practices Advisory Committee (HICPAC) of the Centers for Disease Control and Prevention (CDC) for planning to vote today to approve the draft Isolation Precautions Guideline without getting input from frontline health care workers, patients, industrial hygienists, research scientists, ventilation engineers, or experts in occupational health and respiratory protection.
The CDC/HICPAC failed to release the draft Isolation Precautions Guideline to the public before today's meeting. These are updates to an extremely influential document that directs infection control practices in health care settings in the United States. This guidance has not been updated since 2007. Employers and other government agencies across the country and around the world frequently reference the guidance. Despite the critical importance of this document, the CDC/HICPAC has limited oral comments at the public meeting and is only accepting written public comment until 11:59 p.m. on Monday, Nov. 6. HICPAC is planning to vote before giving the public an opportunity to review and respond to the draft.
"Infection control in health care settings, especially in hospitals, is a matter of life and death for both nurses and our patients," said NNU President Zenei Triunfo-Cortez, RN. "Frontline nurses and other health care workers, public health experts, and the public should have a say in the development of the CDC's Isolation Precautions Guideline. We have been urging the CDC/HICPAC to open up the guidance process to the public.
"This is a critical document that affects millions of people across the country. Yet the CDC/HICPAC is only giving the public a few days to review the draft guidance before submitting written public comments — and they plan to vote without reading them. Nurses and other health care workers deserve to have a say in the development of the guidance."
In July, NNU sent a letter to the CDC asking to meet to discuss the union's concerns about the guidance. In August, NNU delivered a petition signed by nearly 11,000 individuals and organizations, urging the CDC to fully recognize aerosol transmission of SARS-CoV-2 and other respiratory pathogens and to strengthen the agency's Isolation Precautions guidance. In September, nearly 2,000 experts in public health, infectious disease, and industrial hygiene and concerned individuals sent a follow-up letter to CDC Director Mandy Cohen urging the CDC "to involve key experts and all stakeholders in the development process" and hold public meetings.
---
National Nurses United is the largest and fastest-growing union and professional association of registered nurses in the United States with nearly 225,000 members nationwide. NNU affiliates include California Nurses Association, DC Nurses Association, Michigan Nurses Association, Minnesota Nurses Association, National Nurses Organizing Committee, and New York State Nurses Association.