Press Release
Nurses urge all people in the United States to stay safe and vigilant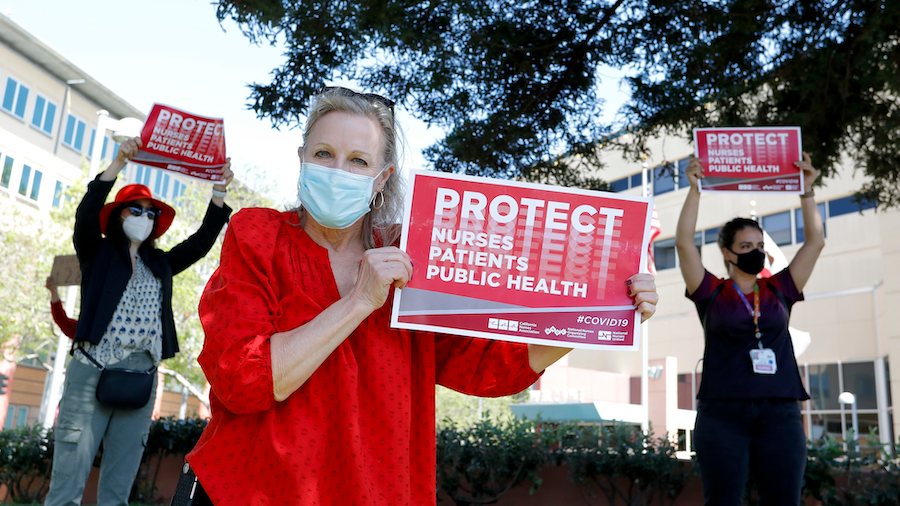 President, First Lady's Infections an Urgent Reminder
National Nurses United today called on all people in the United States to redouble efforts to practice the utmost safety precautions in the face of a still-deadly pandemic.
"News that President Trump and First Lady Melania Trump have become infected is a sober reminder that no one is immune, and that we must all respect the severity of the Covid-19 pandemic," said Jean Ross, an RN in Minnesota and a president of National Nurses United.
"We join with Vice President Biden and Senator Harris in wishing the President and First Lady a full and healthy recovery," said Ross. "At the same time, it is critical that everyone understand what we must all do to confront this crisis."
"That begins with ensuring that we have a robust public health system that is fully equipped to confront this virus. Everyone can contribute to this by practicing the most basic safety precautions. It begins with wearing a mask in public, always, and practicing safe social distancing, always."
"More than 205,000 people in the United States have now died, and more than 7 million have been infected. Those are the grim statistics and we know that every infection represents many more infections and potential infections. We have long heard this clarion call, we must act," Ross said.