Press Release
Global Nurses United leaders urge World Trade Organization to support waiver to provide equitable and speedy vaccine access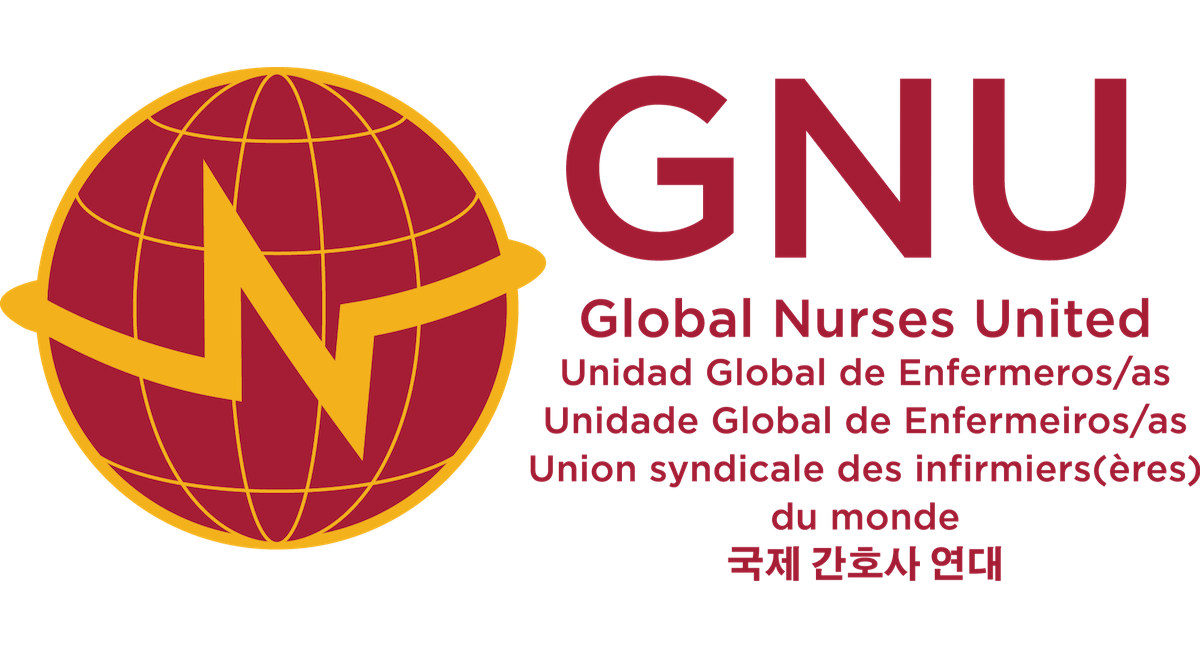 Leaders of an international federation of nurse and health care worker unions from 27 countries, Global Nurses United (GNU), sent a letter today to the Council for Trade Related Aspects of Intellectual Property Rights (TRIPS) of the World Trade Organization (WTO), urging that TRIPS take immediate action "to dramatically mitigate and eventually end the catastrophic death and suffering caused by the Covid-19 pandemic" by temporarily waiving intellectual property rules "to ensure equitable and speedy vaccine production and distribution."
The GNU letter urges the TRIPS Council "to support the 'Waiver from Certain Provisions of the TRIPS Agreement for the Prevention, Containment and Treatment of COVID-19' proposed by India and South Africa, and supported by more than 100 nations at the World Trade Organization (WTO)."
"It is vital that the TRIPS Council promptly take this important step to provide access to vaccines and medicines for all," the GNU letter continues. "Nurses around the world believe strongly that, in the best interests of public health and ending the scourge of Covid-19, any and all treatments or vaccines that are shown to be safe and effective must be distributed equitably, and made available free at the point of service to all people. Governments around the world must act in the best interest of global health by taking the lead individually and as WTO members to ensure that any treatment or vaccine is made available equitably around the world, including ensuring the supply of efficacious vaccines to low- and middle-income countries at a low cost."
The letter notes that currently, wealthy countries have the majority of the vaccine supply and that billions of people living in low- and middle-income countries "may have to wait two years or more to get vaccinated because of the high prices being charged for Covid-19 vaccines, an insufficient supply that is currently being bought up disproportionately by wealthy nations, and intellectual property controls that slow production unnecessarily. No one should die for drug company profits, especially during this global pandemic."
The GNU letter urges "every member nation of the WTO to agree to grant this waiver as quickly as possible," which "will save countless lives throughout the world."
The GNU letter was signed by leaders of the nurses' unions in Australia, Brazil, Canada, Costa Rica, Curaçao, the Dominican Republic, Greece, Guatemala, Honduras, India, Ireland, Israel, Italy, Kenya, Malawi, New Zealand, Peru, the Philippines, Portugal, Rwanda, South Korea, Spain, Sri Lanka, Taiwan, Uganda, the United States, and Uruguay.
Read the full letter here.
Global Nurses United is a federation of the premiere nurse and health care worker unions in 29 nations, coming together to step up the fight against austerity, privatization, and attacks on public health—and to work for nurses' and workers' rights and improved patient care for all. GNU's U.S. affiliate, National Nurses United, is the largest union of registered nurses in the United States, with more than 170,000 members nationwide.