Press Release
Nurses demand we protect the nation's children from Covid, warn of needless deaths and illness among youngest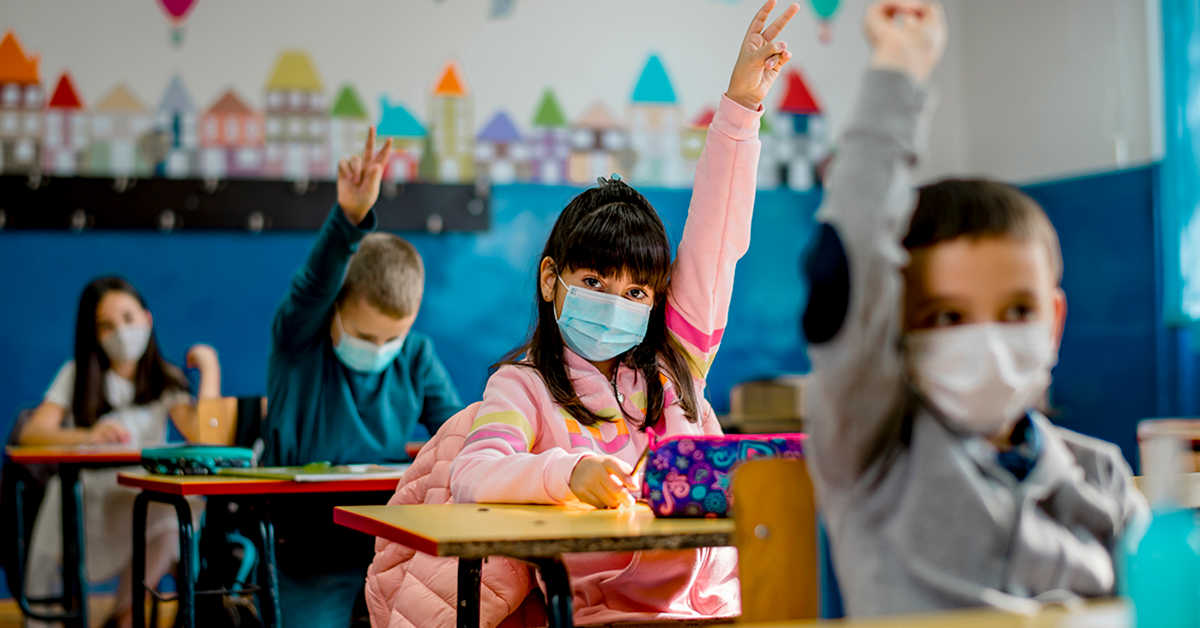 With kids already returning to school in person; low vaccination rates among adults and children under 12 still ineligible for vaccination; the more virulent Delta variant circulating in addition to a host of other cold and flu viruses; and few and fragmented public health requirements on masking, distancing, testing, contact tracing, and isolating, National Nurses United's pediatric nurses emphasized that the entire country must now be practicing all the multiple measures of infection control we know work well to limit spread of the virus.
These measures include universal masking in all settings outside your own home, distancing and avoiding gatherings, robust testing and contact tracing, isolating at home if you are exposed or positive, good ventilation, and more. Nurses are encouraging everyone who is able to get vaccinated because it will help prevent severe illness and death of the immunized person, but vaccination alone doesn't stop the spread of Covid. We need vaccines in conjunction with all the other infection control measures stated above to prevent transmission and continued mutation of the virus into variants that may reduce the efficacy of our current vaccines.
Pediatric nurses warn that if we do not take immediate steps to prevent infection, we will witness immense suffering and death among kids. Thousands of nurses who care for children in our nation's hospitals are dreading an unprecedented and huge surge of pediatric patients with Covid-19 come fall and through the winter. It doesn't have to be this way, and there is still time to mitigate the potential damage.
"Our concern is that we're going to see kids showing up with two to three viruses at one time," said Brandy Welch, a pediatric RN in Southern California who said she expects all hell to break loose in six to eight weeks. "This really takes a toll on a child's body."
States that have rejected mask mandates for public and school settings, such as Florida and Texas, must immediately reconsider, put those requirements in place, and prioritize the lives of our children. We must immediately implement proven infection control measures, such as masking and distancing, instead of spending millions on unproven experimental "air cleaning" technologies as some school districts are doing. Unfortunately, "air cleaning" companies have capitalized on the pandemic, with very little independent, scientifically rigorous evidence to back up their claims. Bipolar ionization is one example that has been installed in schools across the nation. These ionizers can produce harmful byproducts, including ozone, formaldehyde, and other volatile organic compounds, that can damage children's lungs.
School districts should offer distance learning options for children who need it, or who live with medically vulnerable household members. Hospitals must prepare for the fall and winter surge now by beefing up their pediatric departments with better staffing, PPE supplies, more negative pressure rooms, and more -- yet over the years we have seen more facilities closing their not-as-profitable pediatric units. 
Earlier in the pandemic, people falsely believed in the urban myth that children were somehow immune to Covid or only kids with preexisting conditions could get infected. Of course, children can become infected and transmit the virus at the same rate as adults. Many children, however, may be asymptomatic or too mildly infected to register as positive on some diagnostic tests, thus limiting case detection in children. And, yes, kids can also get severe illness and complications from Covid-19 and be hospitalized; pediatric hospitalizations are now at their highest point in the pandemic, with a record seven-day average of 239 admissions per day. And medical researchers are now finding that even children and teens with mild cases of Covid can suffer lingering, harmful neurological, psychological, and physical symptoms and organ damage that may plague them for the rest of their lives.
Children depend on adults to act like adults and protect them from harm and danger. "Our entire younger population is now at risk," warns Welch. "Let's not fail our kids. They are counting on us."
National Nurses United is the country's largest union and professional association of registered nurses, with more than 175,000 members nationwide.