Press Release
California nurses condemn state's decision to send asymptomatic or exposed health care workers back to work without isolation or testing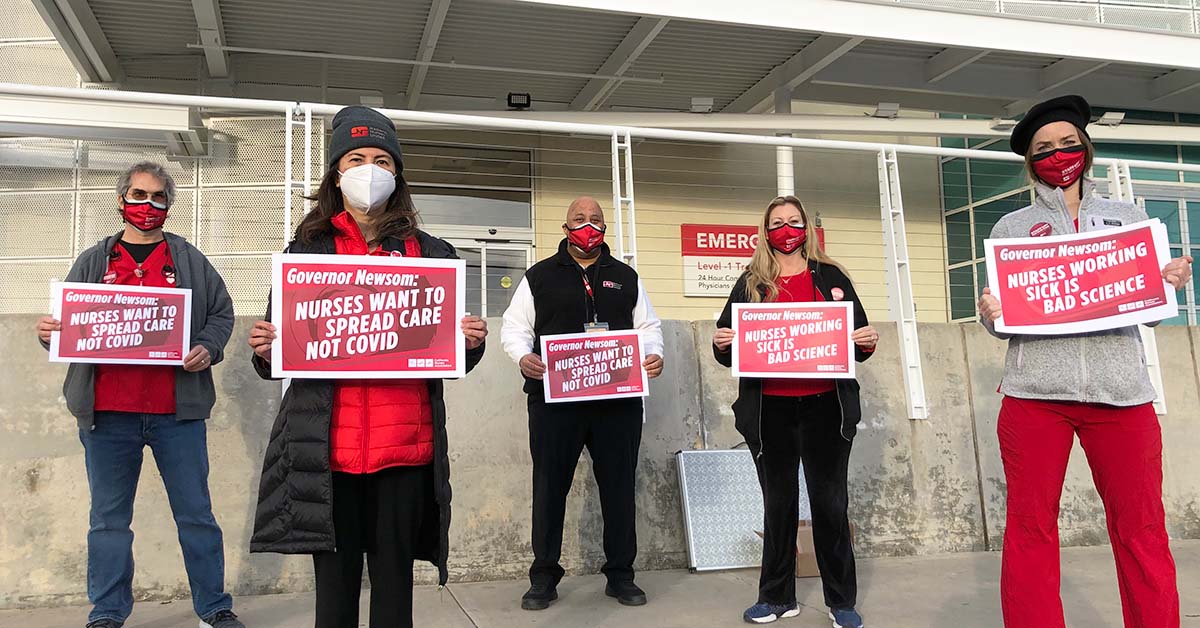 The California Nurses Association (CNA) condemns the decision by the California Department of Public Health (CDPH) to let asymptomatic health care workers who test positive for Covid-19 or have been exposed to the virus and are asymptomatic return to work immediately without isolation or testing.
"Governor Newsom and our state's public health leaders are putting the needs of health care corporations before the safety of patients and workers," said CNA President Cathy Kennedy, RN. "We want to care for our patients and see them get better – not potentially infect them. Sending nurses and other health care workers back to work while infected is dangerous. If we get sick, who will be left to care for our patients and community?"
Eliminating the isolation time and sending asymptomatic or exposed health care workers to work will guarantee more preventable transmission, infections, hospitalizations, and death. By doing all this, Newsom and CDPH are in effect guaranteeing more transmission.
"We must protect patients and keep nurses healthy and safe on the front lines," said Kennedy.
Nurses demand that CDPH rescind its guidance, which is in effect from Jan. 8, 2022 until Feb. 1, 2022.
California Nurses Association/National Nurses United is the largest and fastest-growing union and professional association of registered nurses in the nation with 100,000 members in more than 200 facilities throughout California and more than 175,000 RNs nationwide.