Press Release
National Nurses United statement on wearing masks in public places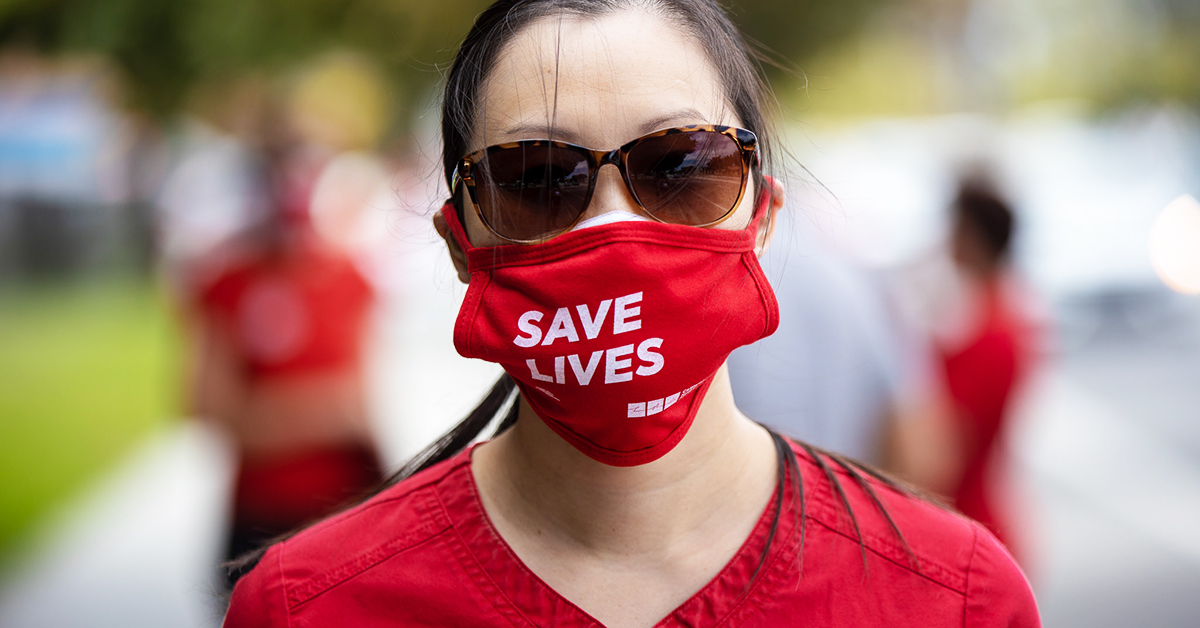 NNU, the nation's largest union of registered nurses, says we need to protect public health, this is not the time to lift mask mandates
The Covid-19 pandemic is not over. This is not the time to lift mask mandates on airplanes, in hospitals, on public transportation, on trains, in ride-sharing cars, or indoors, announced National Nurses United (NNU). Hospitals should be centers of healing, not a source of infection. Multiple measures of infection control have been scientifically proven most effective at curbing Covid-19 transmission.
Wearing a mask is a cheap, simple precaution that works. This virus is spread through airborne/aerosol transmission, and masking — especially with high-performance masks, such as N95s — has been scientifically proven to be an effective infection-control measure that everyone can take to help keep cases down.
We applaud the U.S. Justice Department's decision to appeal the disastrous decision by Judge Kathryn Kimball Mizelle striking down the Biden administration's requirement of public masking on airplanes, trains, and mass transit. Federal law empowers the Centers for Disease Control and Prevention (CDC) to "make and enforce such regulations as in [its] judgment are necessary to prevent the introduction, transmission, or spread of communicable diseases," and the federal government not only has the right to do this but a solemn duty to protect public health.
It is more important than ever to reduce transmission because the new community-level metric used by the CDC does not provide an accurate assessment of SARS-CoV-2 transmission. "Under the new metric, anything up to 200 new cases per 100,000 could still be considered 'low' so long as Covid admissions and hospital capacity stay under a new threshold," said NNU President Zenei Triunfo-Cortez, RN in a statement on the CDC's new guidelines issued on Feb. 28, 2022. "The new 'low' could now be up to 20 times higher than the previous standard, which is certainly not warranted with the ongoing numbers of hospitalizations still occurring, and ever-escalating reports of new variants such as the Omicron BA.2 variant and its sublineages now spreading in many countries, including the United States."
In addition, due to cuts to federal Covid program funding, testing centers are closing and testing and treatment may no longer be free for uninsured people. Many people who are taking home Covid tests are not reporting their results. All of this leaves us unprepared for the next surge of cases.
Infection control is critical. It's important to think of each infection-control measure as a slice of Swiss cheese with holes. Each slice, or measure, could allow the virus to pass by itself. But if you stack multiple slices together, you can prevent the virus from passing. Masking represents just one slice of cheese in this scenario. We must also include vaccine equity, as well as distancing, surveillance testing, contact tracing, quarantining, and optimal air ventilation. This multilayered approach is essential, even with good ventilation and filtration on airplanes.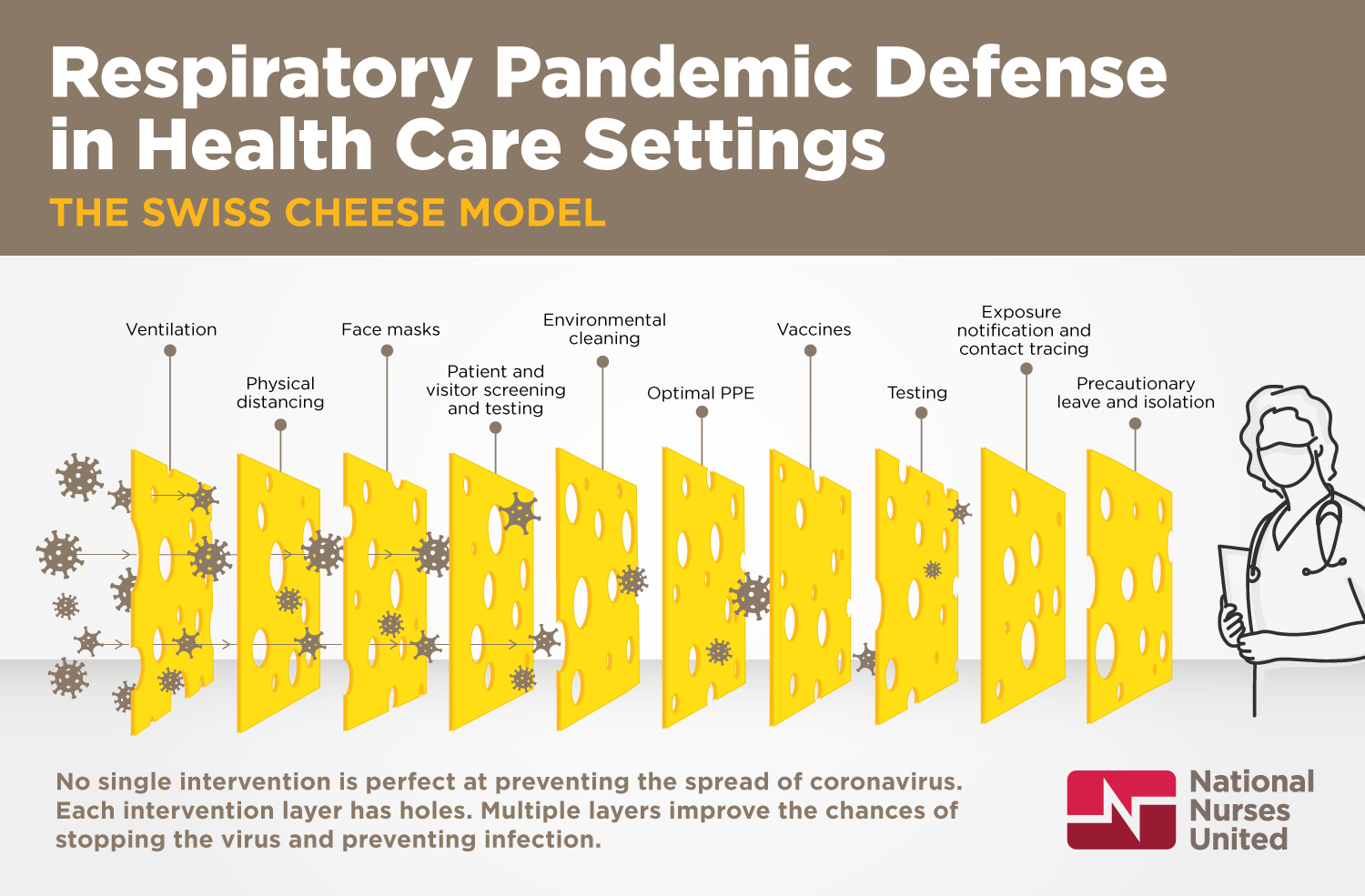 Everyone should continue using all effective measures to limit transmission of the virus, especially with the highly contagious Omicron BA.2 and its sublineages spreading around the world.
National Nurses United is the largest and fastest-growing union and professional association of registered nurses in the United States with more than 175,000 members nationwide.