Press Release
National Nurses United applauds CDC director's approval of Covid boosters for health care workers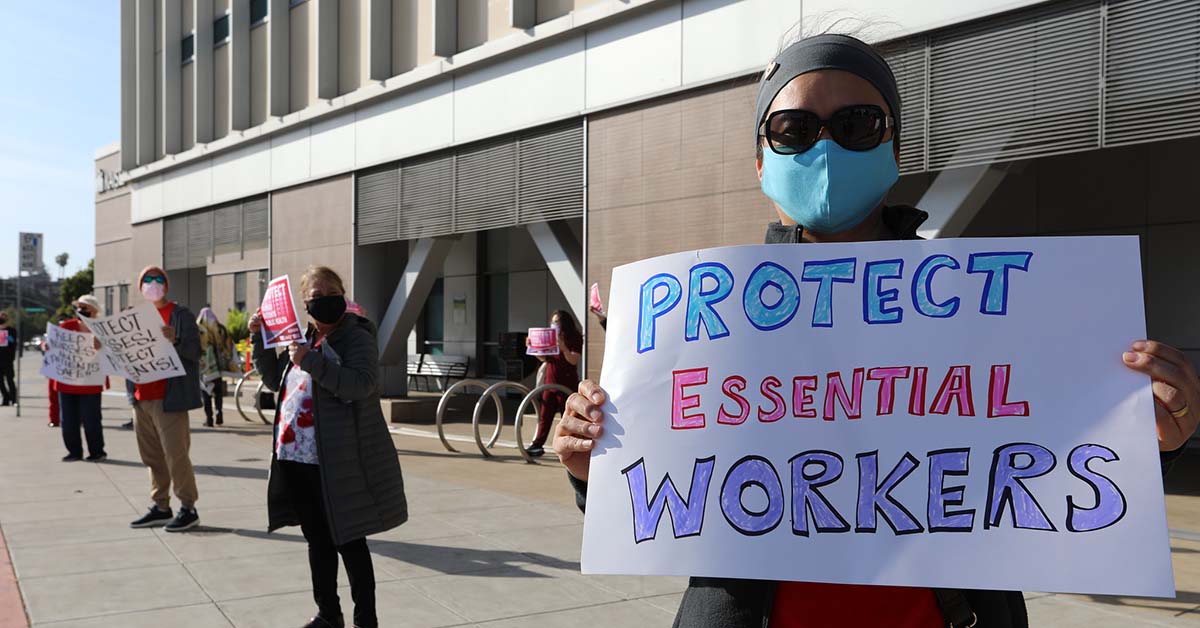 National Nurses United (NNU), the largest union of registered nurses in the United States, praised CDC Director Rochelle Walensky's decision early Friday morning to overrule the CDC's own advisors and endorse the use of Pfizer-BioNTech's Covid-19 booster shot for for people aged 18-64 working in health care and other settings where Covid-19 infection and risk of transmission is high.
"Nurses across the country are beyond relieved today to wake up to the news that CDC Director Rochelle Walensky prioritized the health and safety of health care and other essential workers most at risk of contracting Covid-19," said NNU President Deborah Burger, RN. "It takes courage to do the right thing, especially when it involves going against the CDC's own advisory panel. We applaud this bold decision-making that prioritizes the health and safety of workers on the front lines of this ongoing crisis, and we know that her decision will absolutely save lives."
Yesterday, NNU condemned the Advisory Committee on Immunization Practices (ACIP) for voting against recommending Covid vaccine booster shots for nurses and other workers most at risk of exposure to Covid-19. Today, NNU praised Walensky for setting aside the ACIP vote and instead, aligning with a Food and Drug Administration (FDA) decision to issue an emergency use authorization (EUA) for the Pfizer-BioNTech Covid-19 vaccine allowing for use of a single booster dose for populations including "individuals 18 through 64 years of age whose frequent institutional or occupational exposure to SARS-CoV-2 puts them at high risk of serious complications of Covid-19 including severe Covid-19."
"By protecting health care workers, CDC Director Walensky is also protecting public health," said Burger. "Registered nurses are grateful to know that our health and safety was a priority, and that we will have one more protection as the Delta variant continues its deadly surge. We must use every infection control method available to end this pandemic."
NNU emphasized that a multiple-measures approach to combating Covid-19 involves vaccines plus infection control plans including ventilation, testing and screening of patients, dedicated Covid units, optimal personal protective equipment, including respiratory protection against aerosol transmission, testing for health care workers, including those already vaccinated, and more, as is required by the Occupational Safety and Health Administration Emergency Temporary Standard on Covid-19 for Healthcare.
NNU applauded Walensky for basing her decision on scientific data, which is clear that vaccines are effective at preventing severe illness, hospitalization, and death from Covid-19, including with the Delta variant. For more details click here.
National Nurses United is the largest and fastest-growing union of registered nurses in the United States with more than 175,000 members nationwide.