Press Release
Nurses disappointed in DC Circuit Court's decision to deny petition ordering OSHA to retain emergency standard and issue permanent standard to protect health care workers against Covid-19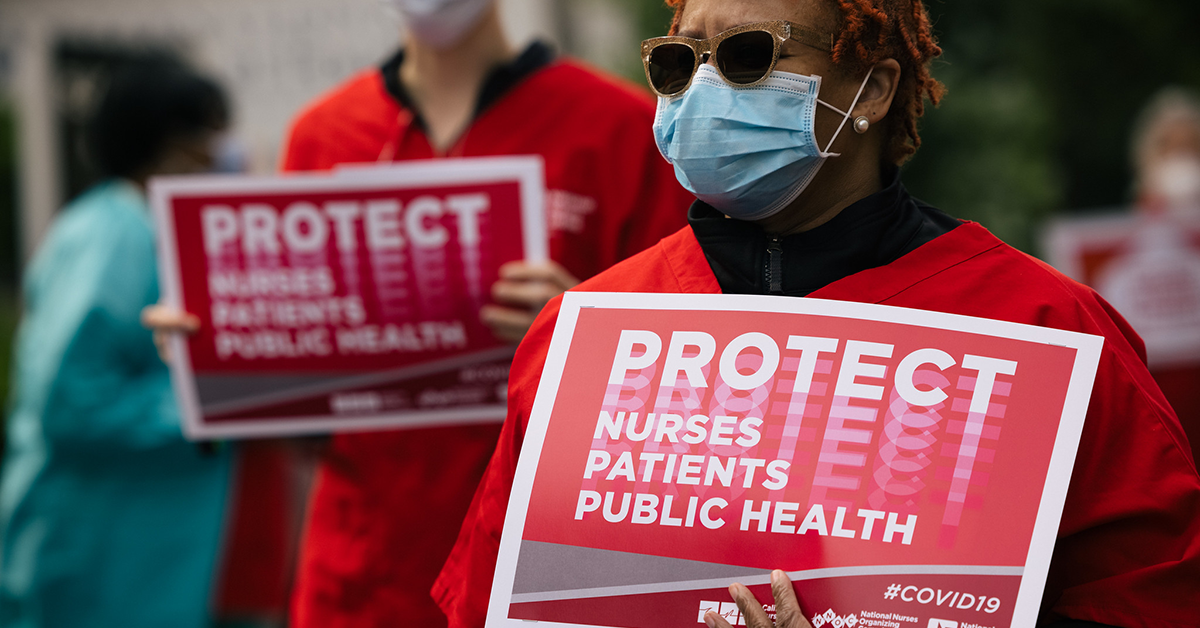 Today the U.S. Circuit Court of Appeals for the District of Columbia Circuit denied the emergency petition filed on Jan. 5, 2022, by NNU and other leading labor organizations and unions relating to Department of Labor's Occupational Safety and Health Administration's (OSHA) failure to protect health care workers from Covid-19 as required by law. The petitioners included National Nurses United; AFL-CIO; American Federation of Teachers (AFT); American Federation of State, County, and Municipal Employees (AFSCME); New York State Nurses Association (NYSNA) and Pennsylvania Association of Nurses and Allied Professionals (PASNAP).
"While we are disappointed in the court's decision, we will not relent in our efforts to ensure that nurses and all other health care workers have the occupational health and safety protections they need to stay safe during the ongoing pandemic," said NNU President Jean Ross, RN. "We urge OSHA to issue its promised permanent Covid standard for health care workers as soon as possible."
The unions took this legal action after the Department of Labor (DOL) failed to make permanent the Emergency Temporary Standard (ETS) on Covid-19 that took effect on June 21, 2021, arguing that without the protections of a permanent standard, the health and well-being of nurses and other health care workers are in grave danger. NNU has been advocating for mandatory protections since the beginning of the pandemic to protect nurses and other health care workers, filing a petition with the DOL on March 4, 2020, seeking an ETS to protect nurses from occupational exposure to Covid-19. As of today, nearly 500 registered nurses and more than 4,800 other health care workers have died due to Covid-19.
National Nurses United is the largest and fastest-growing union and professional association of registered nurses in the United States with more than 175,000 members nationwide.