Body
Illinois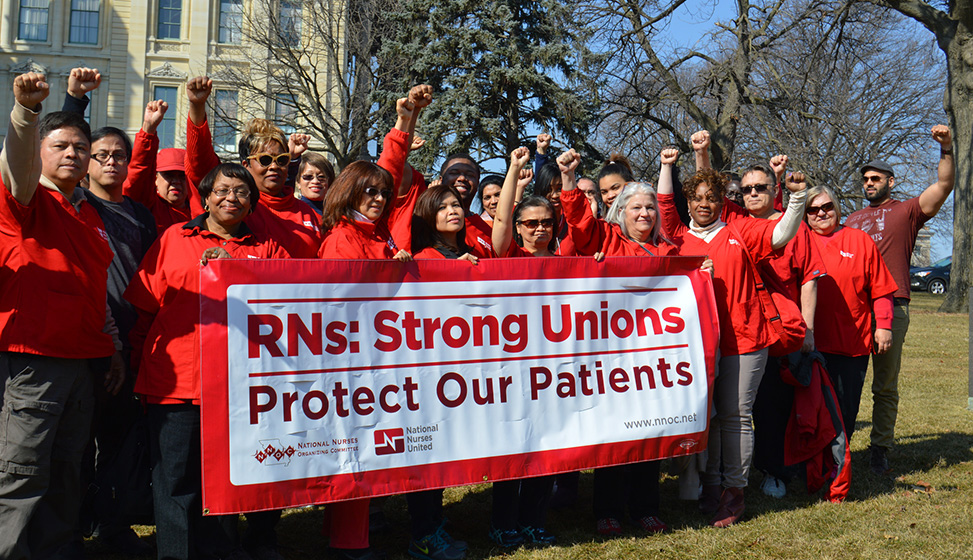 Additional Content
---
National Press on Chicago Rally to Tax Wall St.
National Nurses grace the cover of the Chicago Tribune 2 days before NATO summit, calling for Robin Hood Tax on Wall Street transactions.




A coalition of nurses' unions is calling for a "Robin Hood" tax on Wall Street, which they say could generate up to $350 billion a year, in the first major protest ahead of NATO summit in Chicago.

Their pitch: impose a tax of 50 cents on every $100 of trades of stocks, bonds, dividends and other financial transactions, which are not currently taxed. The U.S. would join more than a dozen other nations that already have a financial transaction tax, according to National Nurses United (NNU).

"I've been asked many, many times ... 'What are you doing here as nurses? ... What do you have to do with the economy?'" Karen Higgins, a registered nurse and co-president of NNU, said to the crowd in Chicago's Daley Plaza.
---
ILLINOIS
Illinois/NNOC/NNU
National Nurses Organizing Committee/National Nurses United
850 W. Jackson Boulevard, Suite 750
Chicago, IL 60607
T. 312-491-4900
F. 312-491-9614
Email | www.nnoc.net