Body
JHH RNs Speak Out
Reports Documenting Patient Care Concerns at Johns Hopkins Hospital
---
Join the Johns Hopkins Nurses' Call for Change
---
RNs at Johns Hopkins Tell Management to Stop Its Anti-Union Campaign!
Nurses visit VP of Nursing and drop a demand letter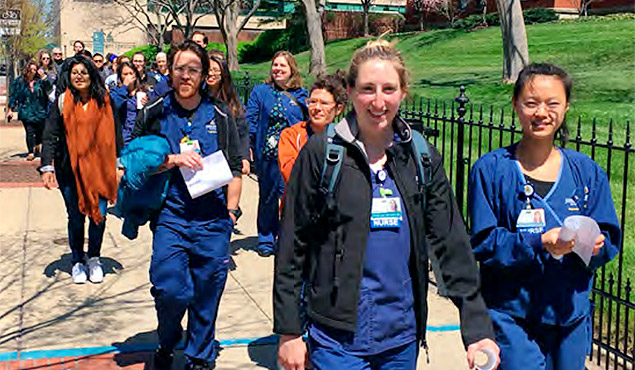 Thursday, April 18, at Johns Hopkins Hospital, a group of nurses walked into Deborah Baker's office to deliver a letter that over 100 JHH nurses collaborated to write. The letter asked management to end its anti-union campaign. It is our federally protected right to collectively organize to form a union, and the hospital has made many attempts to silence or interrupt our organizing process.
---