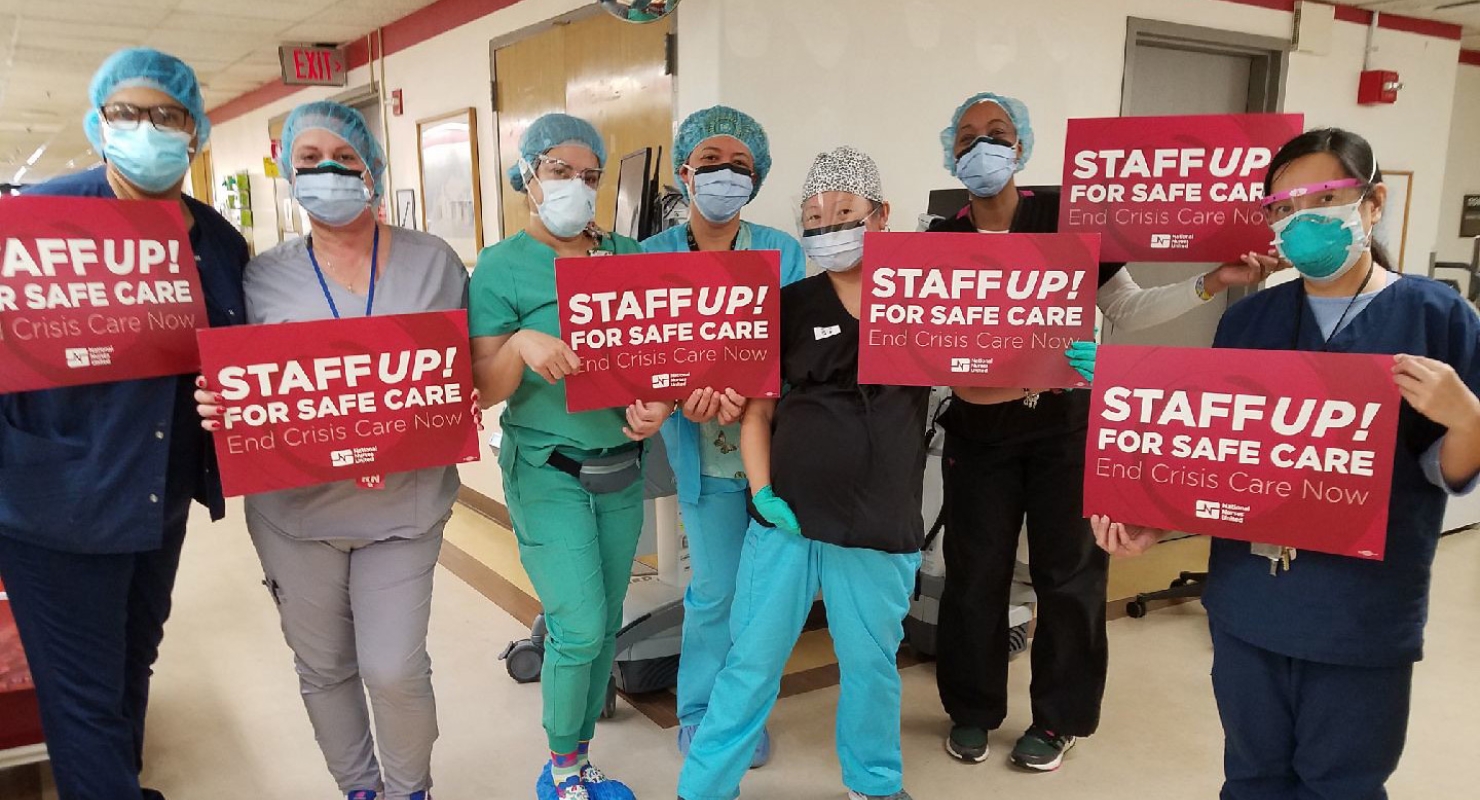 In NNU's seventh national survey of nurses during the pandemic, RNs reported that their hospitals are still not adequately prepared for a Covid-19 surge.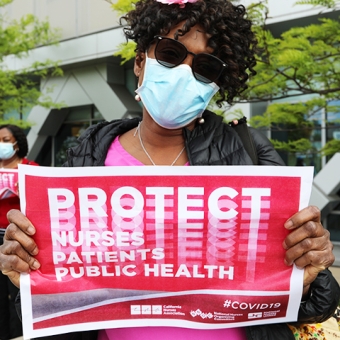 Following the results of a sixth Covid preparedness survey, National Nurses United called on OSHA to do robust enforcement during the pandemic.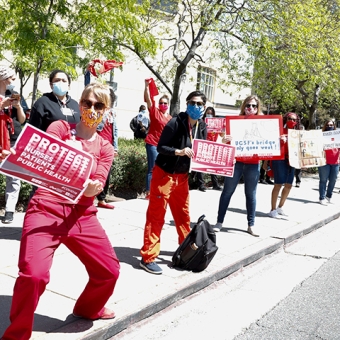 Results of NNU's fifth Covid survey showed that at the pandemic's one-year mark, employers were still failing to provide safe staffing, optimal PPE, and testing.
More Past Surveys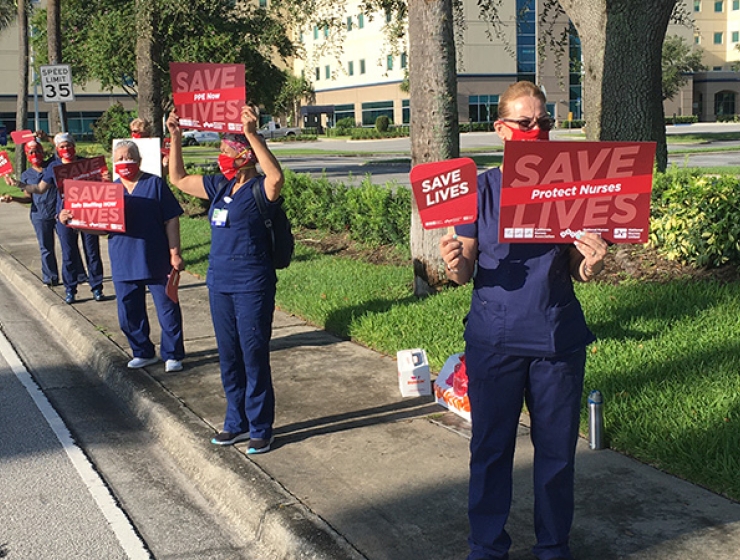 11 months into the pandemic and entering cold and flu season, nurses said there were no excuses for the continued lack of PPE, testing, and workplace protections, according to NNU's fourth surve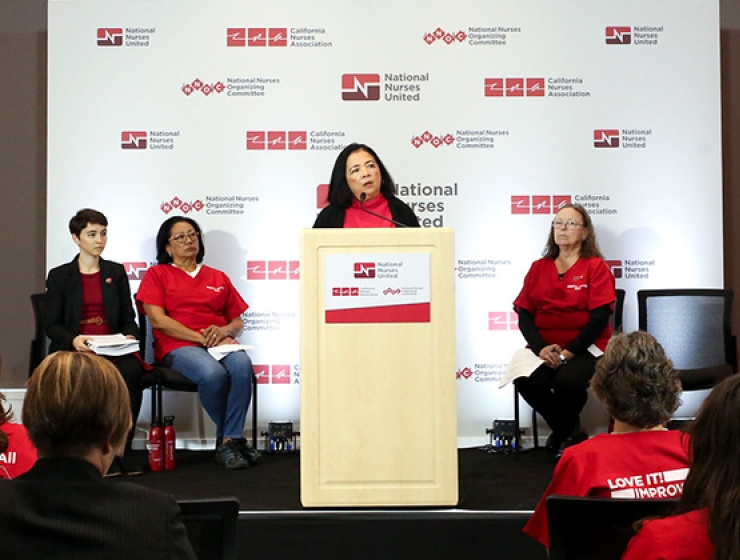 As many states moved to reopen, NNU's third survey of the pandemic revealed that health care workplace conditions remained dangerous and nurses were afraid of infecting their families with Covid-19.
In NNU's second Covid-19 survey, nurses reported extremely high rates of PPE reuse — putting nurses and patients at risk — while Congress and President Trump continued to resist its mass production.
The first nationwide survey of registered nurses that National Nurses United conducted, revealed that the vast majority of United States hospitals and health care facilities were unprepared to handle and contain cases of Covid-19.