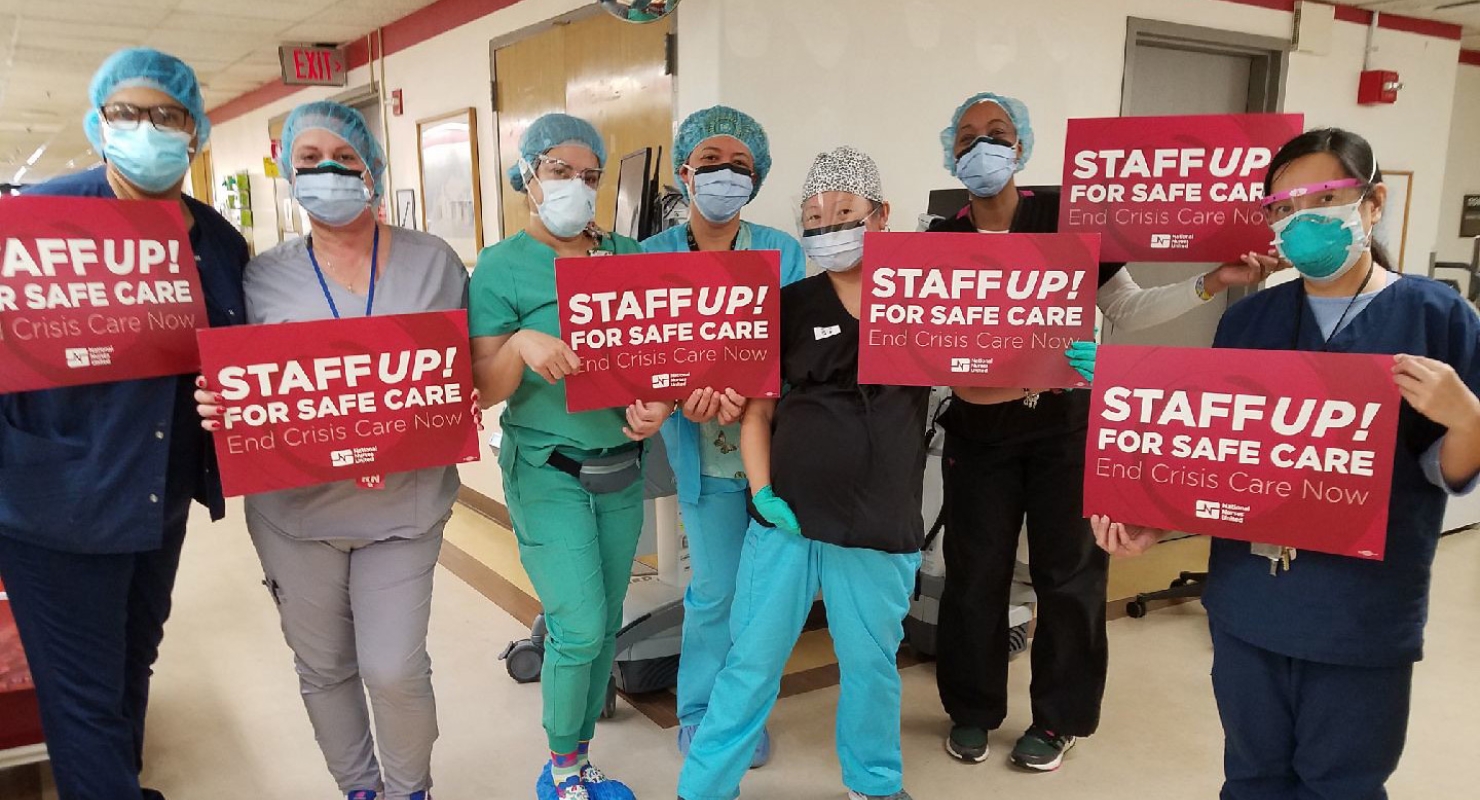 April 2022: National nurse survey reveals significant increases in unsafe staffing, workplace violence, and moral distress
In NNU's seventh national survey of nurses during the pandemic, RNs reported that their hospitals are still not adequately prepared for a Covid-19 surge.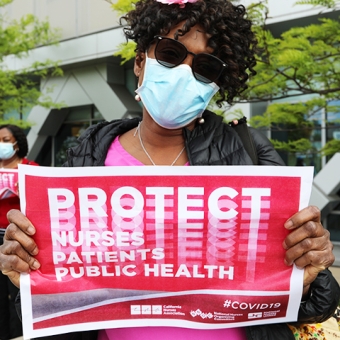 September 2021: National nurse survey reveals that health care employers need to do more to comply with OSHA emergency temporary standard
Following the results of a sixth Covid preparedness survey, National Nurses United called on OSHA to do robust enforcement during the pandemic.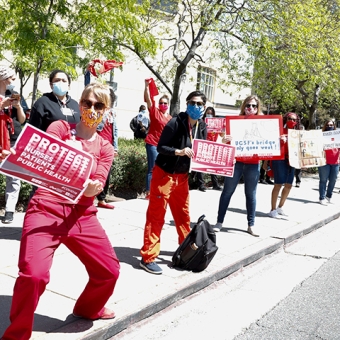 March 2021: National RN survey highlights continued hospital failures to prioritize nurse and patient safety during pandemic
Results of NNU's fifth Covid survey showed that at the pandemic's one-year mark, employers were still failing to provide safe staffing, optimal PPE, and testing.
More Past Surveys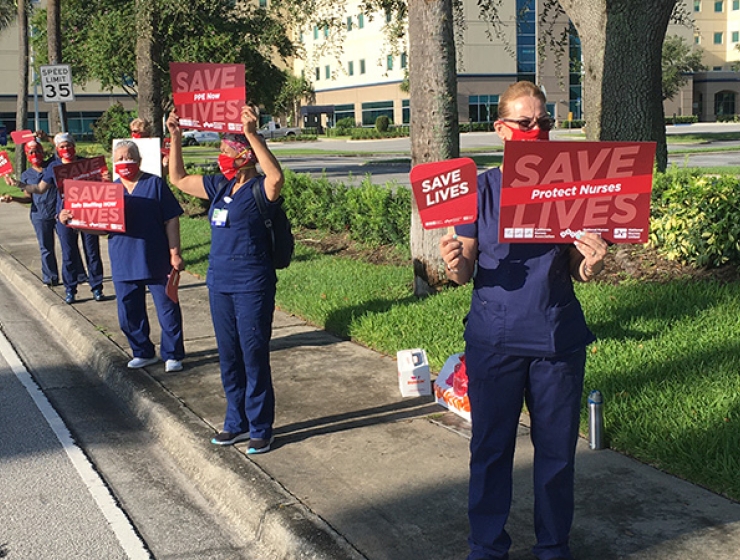 November 2020: National nurse survey exposes hospitals' knowing failure to prepare for a Covid-19 surge during flu season
11 months into the pandemic and entering cold and flu season, nurses said there were no excuses for the continued lack of PPE, testing, and workplace protections, according to NNU's fourth surve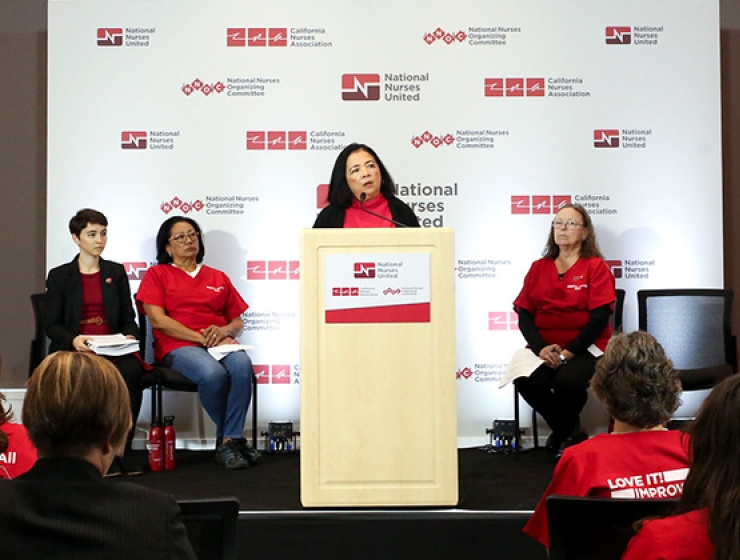 July 2020: National nurse survey reveals devastating impact of reopening too soon
As many states moved to reopen, NNU's third survey of the pandemic revealed that health care workplace conditions remained dangerous and nurses were afraid of infecting their families with Covid-19.