Press Release
VA nurses in Atlanta join Augusta and Tuscaloosa RNs to demand VA leadership address persistent patient-safety care concerns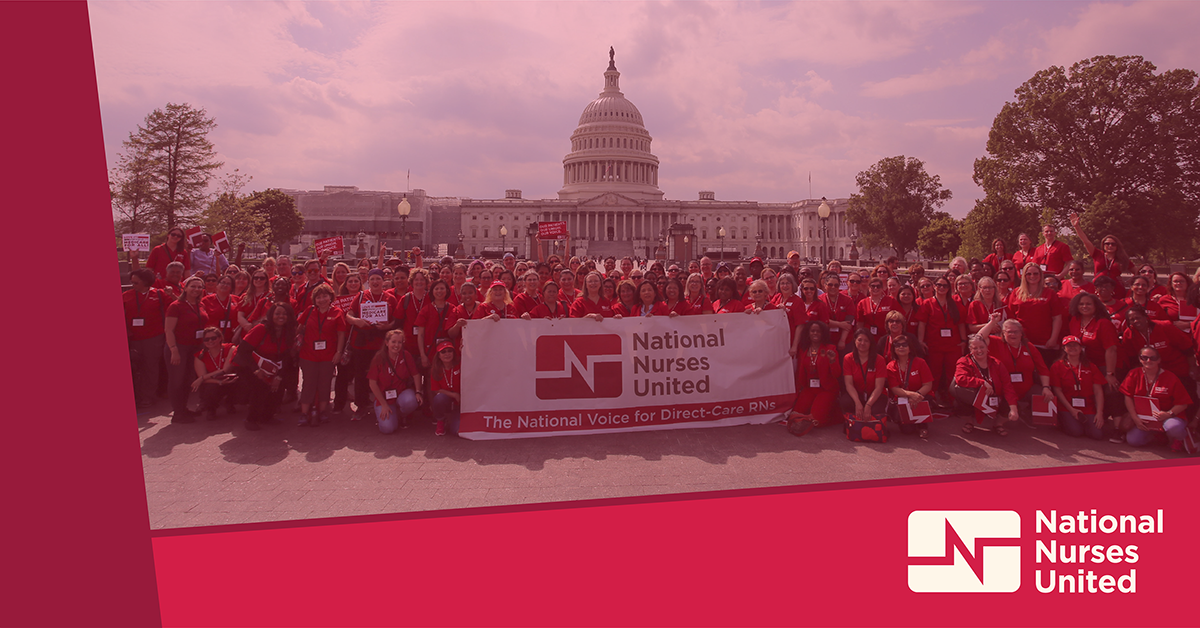 RNs say chronic short-staffing, years-long contract dispute, and retention problems hurt veterans
VA nurses at Atlanta VA Medical Center (ATL-VAMC) in Atlanta, Ga., will join with other VA nurses in Augusta and Tuscaloosa, Ala., to hold same-day protests on Sept. 1, 2022, to demand VA regional directors address long-standing patient care concerns, announced National Nurses United (NNU) today.
"Experienced nurses are leaving the Atlanta VA in record numbers because they are deeply concerned that the regional leadership is not making the necessary changes to provide the veterans the highest quality of care by not effectively addressing the staffing issues," said Candice Oduyela, RN at the ATL-VAMC. "Consistency in care is critical to providing the best care, and it is nearly impossible to make that happen in a hospital where there is a revolving door of nurses. We are calling on the VISN-7 leadership to stop overwhelming nurses with more patients than nurses believe is safe, to address the chronic short-staffing, and to encourage VA Secretary Denis R. McDonough to sign nurses' master contract. We know that these changes will lead to better outcomes for patients, as we will be able to recruit and retain experienced RNs at the bedside."
Who:

Nurses at Atlanta VA Medical Center

What:

Protest over increasing patient safety concerns

When:

Sept. 1, 2022, 11 a.m. to 1 p.m.

Where:

Atlanta VA Medical Center, 1670 Clairmont Rd., Decatur
VA nurses in Augusta, Atlanta, and Tuscaloosa are holding their protests on the same day to highlight that their regional directors, the leadership at VISN 7, are failing to address pressing and persistent problems at multiple facilities they oversee. These chronic issues include persistent short-staffing and the lack of scheduling flexibility (which has been implemented in nearby non-VA hospitals and other VA facilities.)
"A year ago we were told that 200 new nurses were on their way, so where are these nurses?" said Dana Horton, RN and NNU Director at the ATL-VAMC. "The lack of staffing has put quality veteran care on the line, and nurses are in moral distress because of the working conditions. It is past time for the VA to finalize the master contract that was agreed to four years ago."
Nurses are calling on the regional directors to encourage VA Secretary McDonough to sign the long-stalled master contract with the NNU nurses. This contract was agreed upon in 2018 with the help of the Federal Service Impasse Panel, which had been brought in at the behest of the VA.
NNU represents more than 12,000 registered nurses at 23 VA facilities across the country, including over 900 in Atlanta, 560 in Augusta, and 185 in Tuscaloosa.
National Nurses Organizing Committee is an affiliate of National Nurses United, the largest and fastest-growing union and professional association of registered nurses in the United States with more than 175,000 members nationwide.