Press Release
VA nurses in Augusta join Atlanta and Tuscaloosa RNs to demand VA leadership address persistent patient-safety care concerns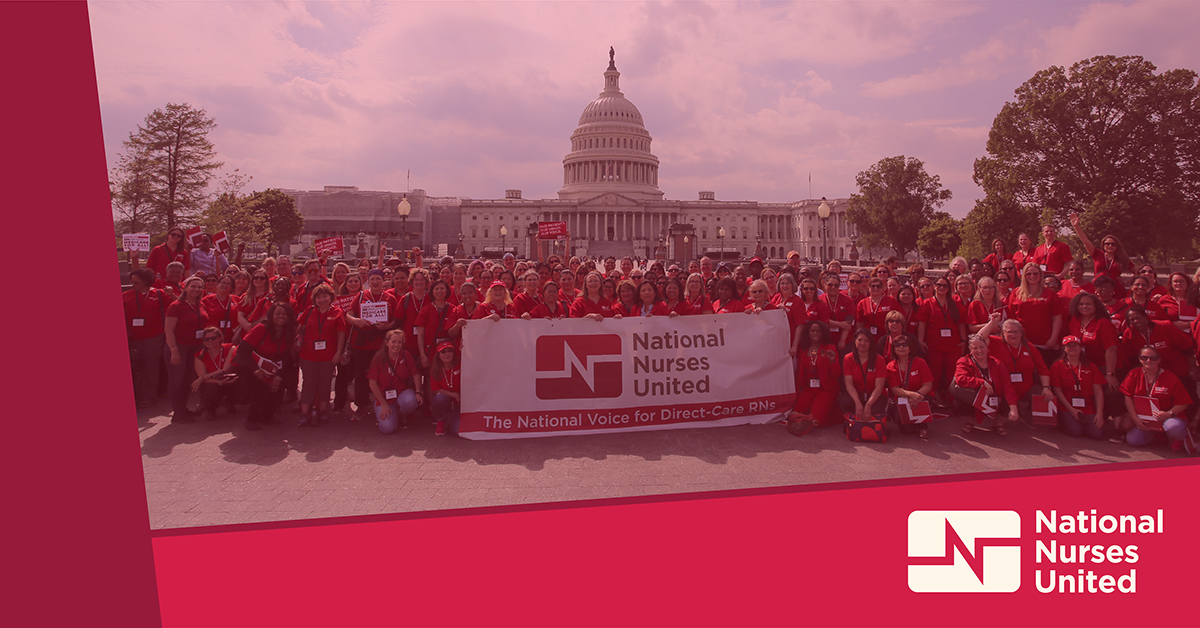 RNs say chronic short-staffing, years-long contract dispute, and retention problems hurt veterans
VA nurses at Charlie Norwood VA Medical Center (CNVAMC) in Augusta, Ga., will join with other VA nurses in Atlanta and Tuscaloosa, Ala., to hold same-day protests on Sept. 1, 2022, to demand VA regional directors address long-standing patient care concerns, announced National Nurses United (NNU) today.
"Our nurses are wholly committed to the VA's mission and are fighting to preserve the highest quality of care for our patients," said Irma Westmoreland, RN and Vice President of NNU. "We demand that our regional leadership in VISN 7 show nurses that they are as committed to the veterans, as well, by addressing the chronic short-staffing and recruitment and retention problems and demanding that the Secretary of Veterans Affairs sign our contract that was hammered out years ago. We know that by creating a more flexible scheduling system, we can prevent more experienced nurses from leaving the bedsides of our veterans."
Who:

Nurses at Charlie Norwood VA Medical Center

What:

Protests for Patient Safety & Launch Nurses' Community Support Campaign

When:

Sept. 1, 2022, 7:30 a.m. to 9 a.m. and 2 p.m. to 5 p.m.

Where:

Charlie Norwood VA Medical Center, Downtown Division, 950 15th Street, Augusta
VA nurses in Augusta, Atlanta, and Tuscaloosa are holding their protests on the same day to highlight that their regional directors, the leadership at VISN 7, are failing to address pressing and persistent problems at multiple facilities they oversee. These chronic issues include persistent short-staffing and the lack of scheduling flexibility (which has been implemented in nearby non-VA hospitals and other VA facilities) that has led to nurses being forced to work mandatory overtime.
"Forcing nurses to work mandatory overtime not only puts an undue burden on nurses, it leads to nurse exhaustion," said Tamika Kendrick, RN and a doctor of nursing practice at CNVAMC. "Repeated studies have shown that exhausted nurses are more prone to make errors or miss the subtle changes that indicate changes in a patient's health and well-being. At the VA, we see that mandatory overtime requirements lead to nurse exhaustion. We are calling on VISN 7 to institute flexible scheduling to address the short staffing and relieve nurses from the mandatory overtime demands that have a negative effect on patient care. Nurses must have the time to rest and regroup in order to provide the highest quality of care."
Nurses are also calling on the regional directors to encourage VA Secretary Denis McDonough to sign the master contract with the nurses that was agreed upon in 2018 with the help of the Federal Service Impasse Panel, which had been brought in at the behest of the VA.
Nurses are asking the public for support in their campaign for improvements at the VA and have launched a public petition drive. Members of the public can sign onto the petition at this link. Nurses will also be launching an in-person petition drive on Saturday, Sept. 3, at the Augusta Farmers Market at River Walk on 10th Street.
NNU represents more than 12,000 registered nurses at 23 VA facilities across the country, including 560 in Augusta, over 900 in Atlanta, and 185 in Tuscaloosa.
National Nurses Organizing Committee is an affiliate of National Nurses United, the largest and fastest-growing union and professional association of registered nurses in the United States with more than 175,000 members nationwide.