Press Release
National Labor Relations Board rules to open final six ballots in Longmont nurse union election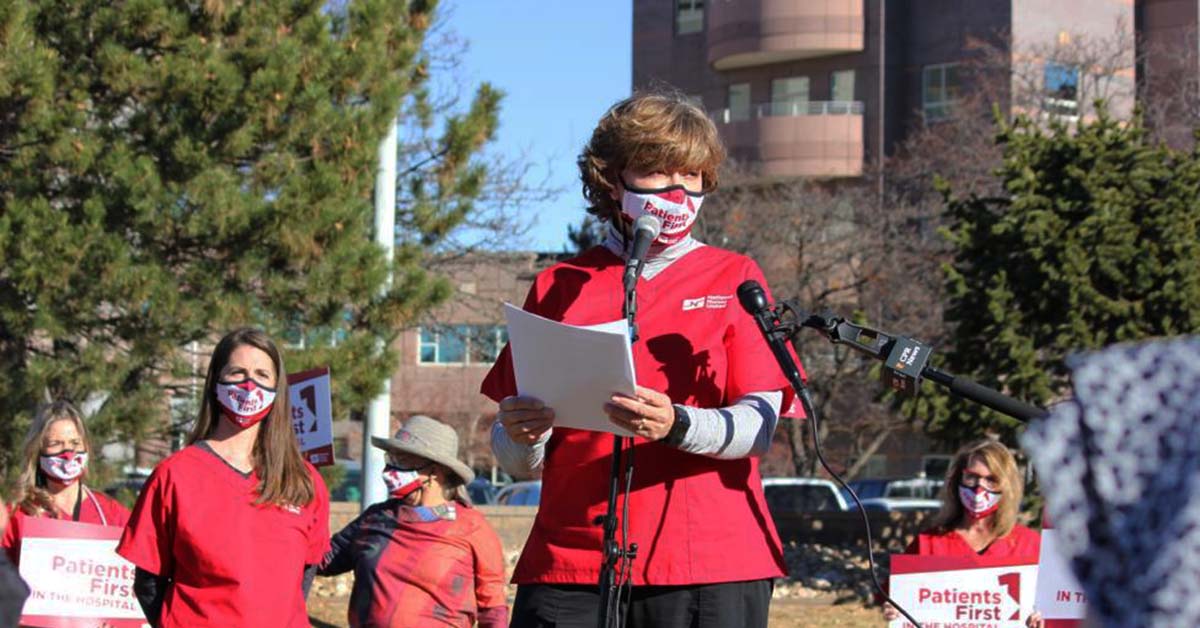 Longmont United Hospital RNs demand hospital stop delaying the vote count of remaining challenged ballots
Yesterday, Regional Office 27 (Denver) of the National Labor Relations Board (NLRB) rejected Longmont United Hospital's appeal to challenge the validity of a union election ballot, announced National Nurses Organizing Committee/National Nurses United (NNOC/NNU). The NLRB's ruling is consistent with an earlier decision on the ballot. The mail-in ballot election was conducted by the NLRB with the majority of votes, except for the challenged ballots, counted on July 7, 2021.
For the more than five months since the election held by RNs voting on whether to form a union with NNOC, an NNU affiliate, Longmont United Hospital has attempted to disenfranchise a nurse's ballot from being counted in an effort to delay the election results. Nurses at Longmont who have fought for their colleague's ballot to be counted, applaud the NLRB's decision.
"We had faith the decision would be in our favor because the hospital's case is ridiculous," said Stephanie Chrisley, ICU RN. "Longmont United must respect the NLRB decision for the remaining ballots to be counted. Our election was five months ago, and this delay is a blatant attempt to avoid negotiating with us. It is outrageous that they are willing to go to such lengths to fight our union when that energy could be going into working with nurses to address the staffing and retention crisis at the hospital."
This decision comes a week after nurses at Longmont United held a speak-out event on Dec. 2 to alert the community about the alarming conditions at the hospital, including the turnover of roughly a third of the nursing staff since July. Nurses say it is in the best interest of the RNs, patients, the Longmont community, and the hospital to listen to the nurses and ensure they have the necessary resources to do their jobs.
"The hospital should do everything in its power to recruit and retain nurses, beginning with recognizing the nurses' union and negotiating in good faith to improve patient care conditions in the hospital," said Chrisley.
NNOC is an affiliate of National Nurses United, the largest and fastest-growing union and professional association of registered nurses in the United States with more than 175,000 members nationwide.