Press Release
Longmont Hospital RNs Lead in Union Election Vote Count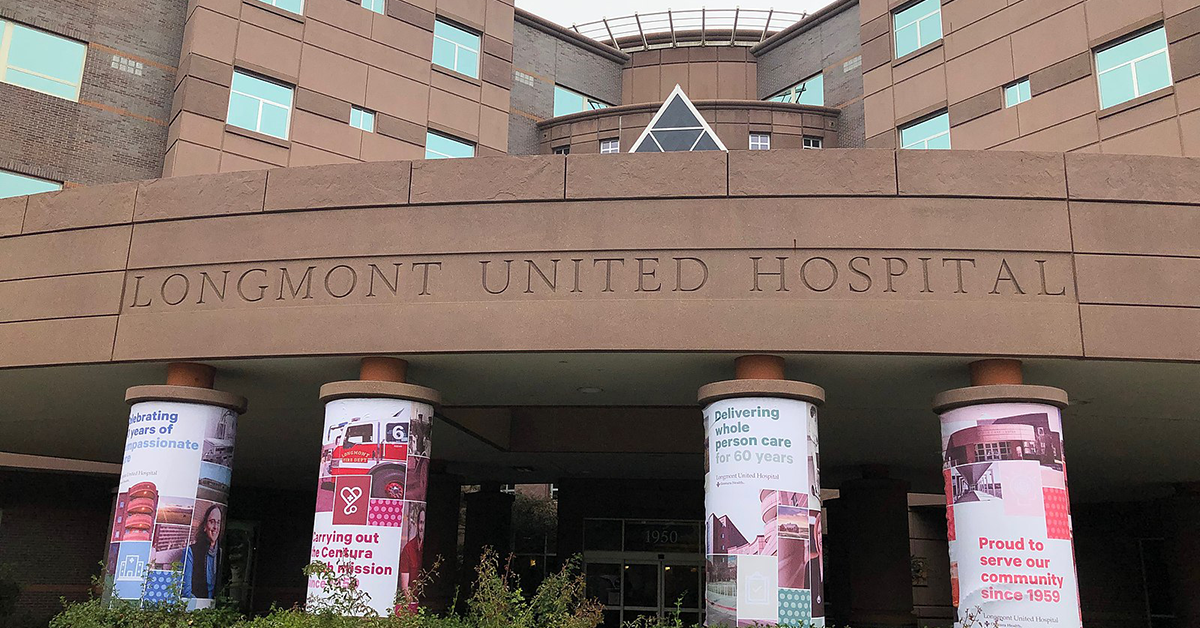 Contested Ballots Still to Be Counted, but RNs Confident of Outcome
Overcoming intensive anti-union pressure from the hospital's management and its hired anti-union consultants, with some contested ballots still to be resolved, registered nurses at Longmont United Hospital in Longmont, Colo. have voted for union representation by 52.5 percent among ballots counted Wednesday.
In a mail ballot election conducted by the National Labor Relations Board and counted Wednesday afternoon, the RNs led by a vote of 93 to 84. An additional 15 ballots are under challenge that could affect the final outcome.
Union leaders predict that when the challenges are resolved by the NLRB, the RNs will be successful in their campaign to join the National Nurses Organizing Committee, an affiliate of National Nurses United, the nation's largest union of registered nurses.
In seeking a collective voice through a union, the RNs cited a strong desire to improve staffing based on patient safety, a greater voice in infectious disease protocols citing the enormous challenges faced during the Covid-19 pandemic, enforceable protections from workplace violence, and an upgrade in compensation and health coverage through a union contract that will help recruit new nurses and retain experienced RNs.
It was to have greater clout to address those concerns that the RNs began seeking to form a union. "We've worked long and hard towards achieving this avenue for nurses' voices to be heard," said Longmont RN Tracy Lolio. "This will be a major step forward to strengthening the efforts of nurses to improve patient care conditions, as well as enhanced workplace and economic standards for the nurses."
When the challenges are resolved, nurses say, Longmont will be the first private sector NNU-affiliated hospital in Colorado, though NNU already represents VA Eastern Colorado Healthcare System hospitals in Denver and Aurora, among 175,000 RNs from California to Maine.
The Longmont facility, a Centura Health hospital, is partially owned by CommonSpirit Health, an alliance of Dignity Health and Catholic Health Initiatives that is the largest non-profit hospital chain in the U.S. NNU has long experience with the Dignity system, and currently represents 14,000 Dignity Health RNs in 29 hospitals in California and Nevada.
Workers' rights to form a union through federal labor law protections have long been under assault by the combined efforts of wealthy corporate employers and the politicians they finance and influence. Longmont RNs were confronted with a heavy-handed campaign of harassment and intimidation by their employer and its anti-union consultants.
Employer tactics included one-on-one pressure of nurses by their supervisors to vote against the union, forced attendance in anti-union meetings in which nurses are pulled away from their patient's bedside, and other surveillance.
"It is for stories like this, that nurses and workers across the country have endured, that it is critical to enact the Protecting the Right to Organize (PRO Act) bill to restore the balance of workers' rights that have been so long under attack," said NNOC President Sandy Reding, a Dignity/Common Spirit RN. The bill has passed the House, is supported by President Biden, and is currently awaiting action in the Senate.
Longmont RNs Wednesday recounted reasons why they need a union to advocate for their patients and colleagues.
"These last few years, a lot has changed at our hospital. It seems our clinical judgment is the last to be considered when making changes before and during the pandemic," said Longmont RN Shelly Springsteen. "Having a union means having a real and equal voice in policies and practices that affect patient care and safety."
"When we are short-staffed, we know it increases the risks for our patients. Nurses and support staff can't provide the excellent care our patients deserve when our staffing is determined by the profits of CEOs. Together, we can hold our hospital accountable to the highest standards of care and safety through a strong contract that includes safeguards for staffing," said Kris Kloster, RN.ACU
"Since Centura took over, we've lost too many of our experienced and devoted colleagues. We can't go on with this revolving door of nurses being hired then quitting because morale is so low," said Jamie Hansen, RN. "I know a union contract will mean we can hire and keep great nurses who want to serve this community."
"We're looking forward to next electing a team of our colleagues to meet with the hospital administration to negotiate our first collective bargaining contract, one that we know will be fair, and in the best interests of the hospital, the frontline caregivers, the patients, and the greater Longmont community," said RN Keighcee Callahan.