News
Nurses Are Calling Out for Job Protections and Marching in the Women's March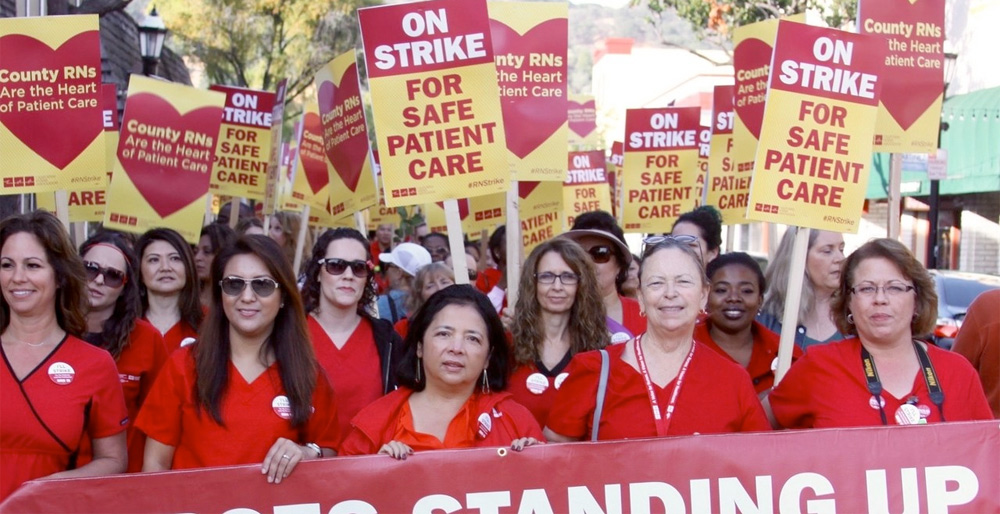 In this op-ed, Bonnie Castillo, RN, who serves as executive director of the largest U.S. union of registered nurses, National Nurses United, explains why she and other nurses are marching in the 2019 Women's March.
When women and our allies unite, we build power. That's true in mass marches and on the job.
"I never realized how strongly unionizing and feminism go together," registered nurse (RN) Suzanne Levitch, 33, of Johns Hopkins Hospital, in Baltimore, tells Teen Vogue. "There's not really another way for workers, especially women workers, to be treated fairly."
Since spring 2018, Levitch and her RN colleagues, including several young women leaders, have been fighting to form a union with the help of National Nurses United (NNU), the largest union of RNs in the country. As executive director of NNU and an RN who spearheaded a union at my own hospital as a young nurse, I'm proud to know I'll stand beside Levitch and the NNU nurses at the upcoming [Women's March] (https://www.womensmarch.com/) in Washington, D.C., on January 19.
Nurses are often seen as angels, but members of this women-dominated profession are more like warrior-guardians. We do a comprehensive, science-based assessment of our patients, while also developing a sacred bond of trust, at their most vulnerable moments. That takes incredible mental, emotional, and physical skill, which, unfortunately, must be accomplished in a broken health care system, where corporations cut corners to maximize profits.