News
Black Patients Disproportionately Impacted by Johns Hopkins' Medical Debt Lawsuits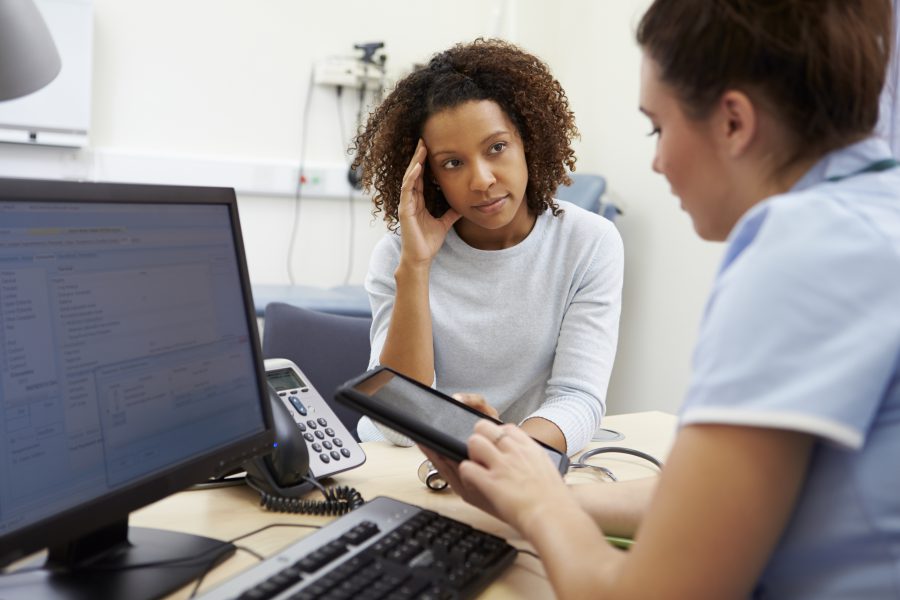 The Johns Hopkins Hospital has targeted low-income and African American patients in thousands of lawsuits for unpaid medical bills, a new report by the AFL-CIO, National Nurses United, and the Coalition for a Humane Hopkins claimed.
The Baltimore-area hospital filed more than 2,400 lawsuits in Maryland courts from 2009 to 2018 seeking payment for medical debt. According to the report, the lawsuits have targeted low-income patients, many of whom likely qualify for reduced or charity-covered payments.  
The median medical debt among former patients was $1,438, and 46 percent of the suits were filed against patients living in Baltimore. The report found that most patients who have been sued live in predominantly African American and low-income zip codes.
"It's tragic that Johns Hopkins has strayed so far from one of its core values to provide exceptional care to low-income people," AFL-CIO Secretary-Treasurer Liz Shuler said in a statement to The North Star. "It's a shame that a not-for-profit, prominent institution that claims to be a pillar of the community continues its questionable medical debt practices."
The report noted that as a not-for-profit, Johns Hopkins is required to provide charity care or discounted care to low-income patients without insurance or who do not have enough insurance to cover their out-of-pocket expenses. The report found that the hospital fell short of that requirement.
In an interview with The North Star, former patient Mary Scott said she visited Johns Hopkins' emergency room in October 2016 for a case of bronchitis. Scott did not have insurance at the time so she could take home $2 more an hour at work, she said. Scott said that Johns Hopkins never told her she was eligible for charity care.
Her medical debt was first sent to a collection agency, but she did not learn about it until she was sued. Scott said she was "just devastated" when she learned she would have to pay more than $100 a month to pay off her medical debt or face wage garnishment.
In 400 of the cases studied by the report, the hospital won wage or bank account garnishment.
While it pained her to do so, Scott said she ultimately decided to pay the debt and avoid garnishment. After about four payments, Scott said she pursued bankruptcy to avoid the financial hardship of paying $106 a month.
"For a wealthy hospital like Johns Hopkins to hound economically distressed patients for even minor medical debt is unconscionable and disgraceful," Zenei Cortez, president of National Nurses United, said in a statement.
Cortez continued, "For Hopkins, the payoff is minor, but for the families they target the consequences can be devastating, creating additional hardships for thousands of the most vulnerable members of the community."
In a statement to The North Star, Johns Hopkins Hospital said, "It is always our priority to provide the best possible care to every patient who comes to us. We have an extraordinary community benefits program and charity care policy, and it is our practice to inform our patients about our programs for free and discounted services. For patients who choose not to pursue those options or who have a demonstrated ability to pay, we make every effort to reach out to them and to accommodate their schedule and needs. In those rare occasions when a patient who has the ability to pay chooses not to, we follow our state required policies to pursue reimbursement from these patients."
The Maryland hospital has a history of suing for unpaid medical debt, a 2008 investigation by the Baltimore Sun revealed. Between 2003 and 2008, Johns Hopkins Hospital and Johns Hopkins Bayview Medical Center filed 14,000 lawsuits against patients. Many of those lawsuits were against patients in the state's poorest areas, the investigation found.
About the Author
Nicole Rojas is a breaking news writer for The North Star. She has published in various venues, including Newsweek, GlobalPost, IHS Jane's Defence Weekly, and the Long Island Post. Nicole graduated from Boston University in 2012 with a degree in print journalism. She is an avid world traveler who recently explored Asia and Australia.