Press Release
RN Caring for Covid-19 Patients to Testify Before U.S. House Subcommittee About Importance of Science to Protect Health Care Workers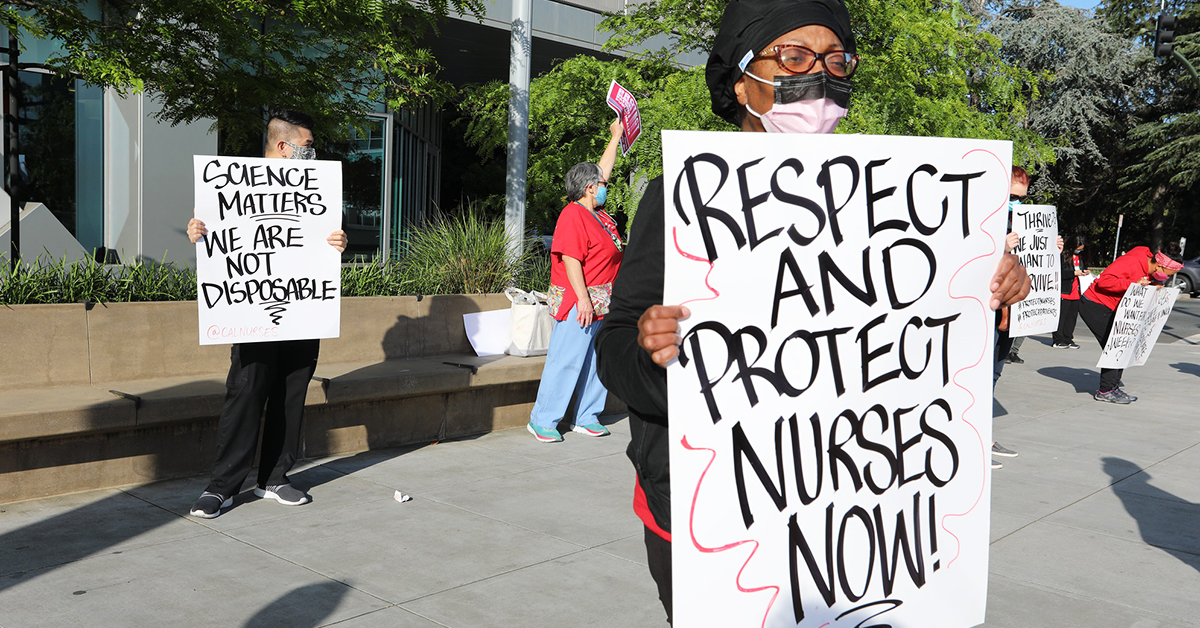 NNU has urged CDC to update guidelines to recognize aerosol transmission of Covid-19 to help bring virus under control
On Thursday, March 11, a registered nurse member of National Nurses United (NNU) will share her experiences as a nurse caring for Covid-19 patients in testimony before a U.S. House Education and Labor subcommittee. Pascaline Muhindura, an RN in the critical care unit at Research Medical Center, an HCA Healthcare facility in Kansas City, Mo., will testify during the Education and Labor Committee's Workforce Protections Subcommittee hearing, titled "Clearing the Air: Science-Based Strategies to Protect Workers from COVID-19 Infections."  
Who: Pascaline Muhindura, RN, at Research Medical Center in Kansas City, Mo.
What: Testimony before U.S. House Education and Labor Committee's Workforce Protections Subcommittee
When: Thursday, March 11, 10:45 a.m. ET
Muhindura will share her experiences as a Covid-19 nurse over the course of the pandemic, as well as explain the importance of the U.S. Centers for Disease Control and Prevention (CDC) to update its Covid-19 guidance to fully reflect the latest scientific evidence regarding SARS-CoV-2 transmission through aerosols that infected people emit when they breathe, speak, cough, sneeze, or sing, and for OSHA to include respiratory protections from airborne transmission of the virus in an emergency temporary standard on infectious diseases.
The NNU and 44 allied unions and organizations, representing over 13 million members and their communities, have joined together to urge the CDC to update the guidance.
National Nurses United is the largest and fastest-growing union and professional association of registered nurses in the country, with more than 170,000 members nationwide.