Press Release
Nurses urge Maine Medical Center to maintain Covid protections for caregivers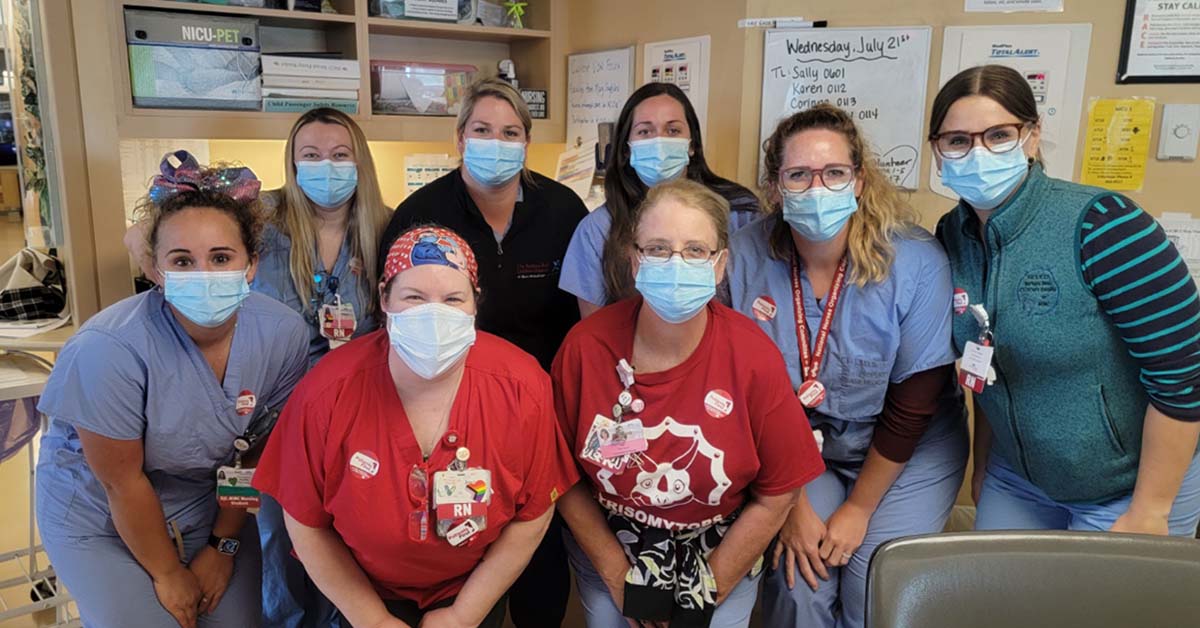 Today Maine Medical Center registered nurses urged their employer to maintain the Covid-19 protections it put in place last year, during the last surge in the pandemic, announced Maine State Nurses Association/National Nurses Organizing Committee (MSNA/NNOC).
"Just when we thought that we might be getting over the worst of Covid, the Delta variant hit, and now it feels like the end is no longer in sight," said Madison Light, RN in the float pool. "Nurses and other caregivers are exhausted, frustrated, and stretched to their limits to provide the best care we can to those who come to us for help."
This past Saturday, The Portland Press Herald reported that the current number of Covid patients in critical care tied with the January all-time high of 71 critical care Covid patients.
Yet Maine Medical Center has announced it is rolling back the protections it gave to its employees last year, including:
Allowing high-risk employees to work alternative assignments that do not involve direct Covid care.
Covering the cost of treatment for employees who get sick with Covid-19.
Providing quarantine pay to employees who have been exposed to Covid-19 outside the hospital, to protect themselves and their co-workers.
Giving paid time off to caregivers who are past 37 weeks of pregnancy.
"If we start taking steps backwards, we will leave the door open to further harm, and to the depletion of our workforce and our ability to care for all the patients who come to us from many different parts of our state," said Jonica Frank, RN in the operating room. "Our employer must continue all the protections it has made to frontline employees, especially those who become ill, those who are vulnerable to complications from Covid-19, and, of course, the pregnant nurses and other caregivers who are at advanced stages of their pregnancies."
The registered nurses at Maine Medical Center are represented by MSNA/NNOC, which is affiliated with National Nurses United. They voted to join MSNA in May.