Press Release
It's Official – Maine State Nurses Association/NNU Certified as Union for RNs at Maine Medical Center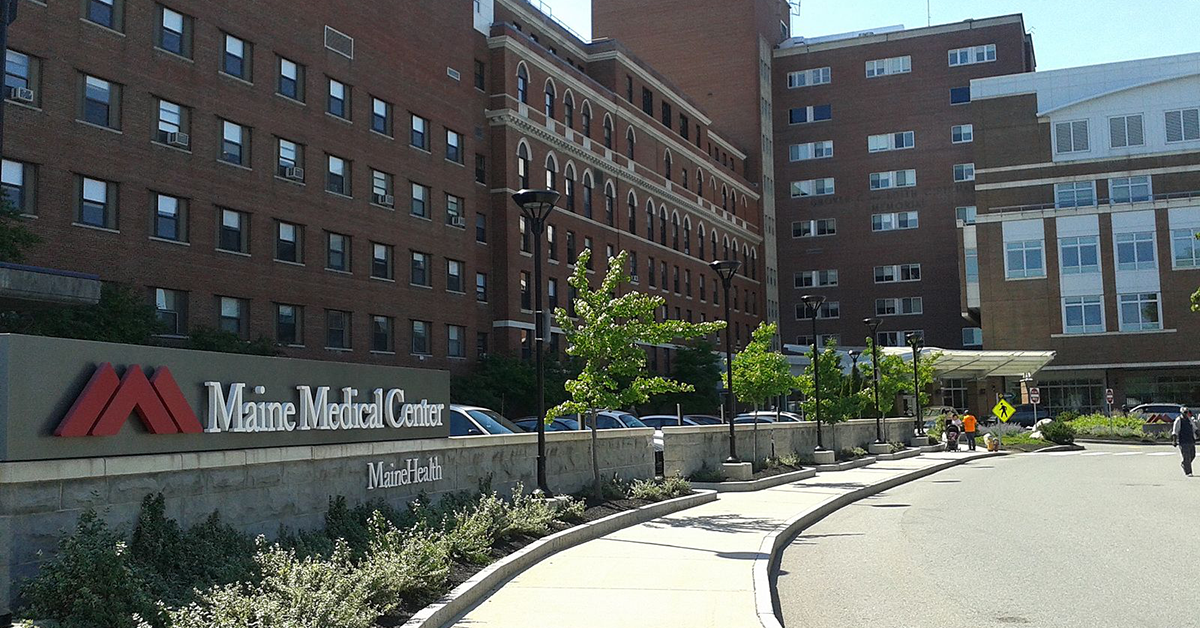 It's now official. Registered nurses at Maine's largest hospital and employer, Maine Medical Center (MMC) have their union.
Following the RNs' overwhelming 1,001 to 750 vote April 9, the National Labor Relations Board (NLRB), today certified the Maine State Nurses Association/National Nurses United (MSNA/NNU) to represent 2,000 RNs at Maine Med, the Scarborough Surgery Center, and the MMC Brighton Campus in Portland. MMC's administration chose not to challenge the results. The NLRB is the federal agency that oversees labor relations.
"This is another banner day for Maine patients and nurses," said MSNA President Cokie Giles, RN. "We are thrilled to be able to move forward, working together with Maine Med RNs, to promote high-quality care for all Maine residents, including patients at Maine Med."
"We've made history at Maine Med," said MMC registered nurse Janel Crowley. "Now we are ready and excited to begin talks with hospital representatives to strengthen our voice for patients, workplace conditions and standards for the caregivers, and for our neighbors and community."
RNs have completed surveys to determine priority issues to address in negotiations for their first collective bargaining contract. The next step is for all RNs to endorse the priorities and to elect a facility bargaining council who will select a negotiating team to represent them in talks.
MMC RNs have cited their concerns about inadequate staffing; mandatory scheduling that requires nurses to rotate between working days and nights, which they say leads to burnout and fatigue; lack of meal and break relief; and assignments to work in units for which they do not have clinical experience and proper orientation. Due to the pandemic, the RNs have also prioritized health and safety protocols for their patients and themselves.
With the landmark win at MMC, one of the largest union hospital elections nationally in years, coming on the heels of the organizing victory for 1,800 nurses in North Carolina in September and other recent union wins, NNU reinforced its role as is one of the fastest growing unions in the United States. Overall, NNU represents more than 170,000 RNs from coast to coast.
Following the vote count in the mail ballot election conducted by the NLRB, NNU Executive Director Bonnie Castillo, RN praised the Maine Med registered nurses. "Your courage to stand up and speak out for your patients and community in the face of the most serious threat to your own health and safety amid the worst global pandemic in a century has inspired nurses across the country. We could not be more impressed with your accomplishment."
Maine Med RNs again expressed thanks to Gov. Janet Mills, Senate President Troy Jackson, Rep. Michael Sylvester, the Maine State AFL-CIO, and many patients and community members for their words of encouragement during the campaign.
"Your incredible support touched our hearts and encouraged us. It gave us hope for what we could achieve for our patients, ourselves, our colleagues, and as a model for all nurses in Maine," said Emergency Department RN Michelle Burke.
Following the vote, Gov. Mills offered her congratulations and encouragement for beginning "a productive contract negotiation."
"Throughout the coronavirus pandemic, our dedicated health care professionals have worked around the clock to save lives. They serve our state with acts of heroism every day, and, like all working people, deserve the right and ability to advocate to improve their lives and livelihoods," Mills said.