Press Release
Nurses call on Attorney General to intervene in sale of Tulane hospitals that could result in duopoly, adversely impact public health and patient choice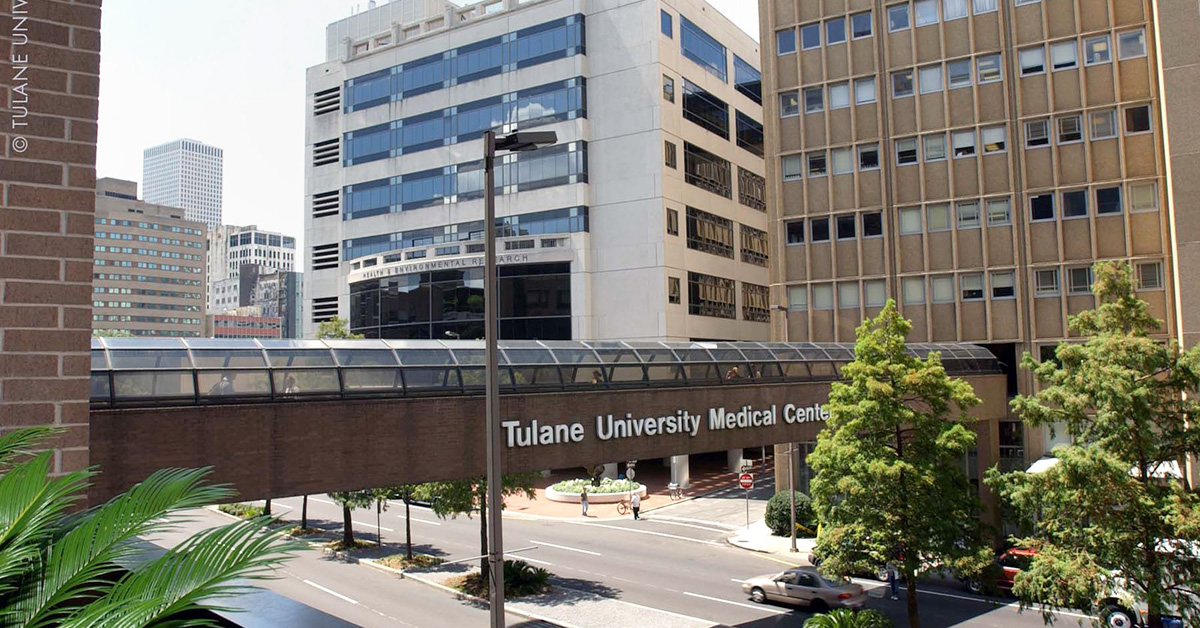 National Nurses United (NNU) is calling on Louisiana Attorney General Jeff Landry to intervene in the recently announced acquisition by LCMC Healthcare of three Tulane hospitals that will make the hospital chain as one of only two systems in the New Orleans metropolitan area, potentially leading to significant adverse consequences for patients needing hospital care. The hospitals are currently owned by HCA Healthcare, the largest for-profit hospital chain in the world.
In a letter to Landry sent today (available here), NNU said LCMC's acquisition of Tulane Medical Center in New Orleans, Tulane Lakeside Hospital in Metairie, La., and Lakeview Regional Medical Center in Covington, La., "goes against the public interest, by leading to further consolidation, higher healthcare prices, and cuts to vital services."
"Health care is more than a basic necessity, it is a human right," said NNU President Jean Ross, RN, today. "Nurses have seen the long-term effects of monopolization in the hospital industry. It leads to reduced access to hospital and emergency care as hospital executives dictate service cuts, inflated pricing practices, and even closures of entire units or facilities. All of this has sharply contributed to the existing national health care crisis."
In the letter, NNU Southern Region Director Bradley Van Waus noted that LCMC's market share in the area would increase to 55 percent, warranting the "strictest scrutiny" by the Louisiana Department of Justice under the state's Certificate of Public Advantage (COPA) law, meant to guarantee agreements such as this one ensure health care is accessible, affordable, and of high quality.
"We cannot allow Louisianans to be at risk of reduced access to hospital care or even more prohibitive health care costs," said NNU President Ross. "We need a full and thorough review of the impacts of this increased consolidation of vital hospital services."
"Studies show highly concentrated health care markets often result in worse care and increasing healthcare prices, " wrote Van Waus in the letter to Landry, adding, "This spells disaster for many Louisiana residents."
For nearly two decades, NNU researchers have chronicled skyrocketing charging practices by the hospital industry and found that mergers and acquisitions have been a major driver of price hikes for patients. One recent NNU report found that, nationally, U.S. hospitals average $417 in charges to patients for every $100 in operating costs, a markup that has more than doubled over the past 20 years.
High hospital prices are a major factor in why one survey found that as many as 78 percent of adults have avoided hospital visits and, in 2018, 44 percent skipped medical care due to the cost. About 30 percent said they had to choose between paying for medical bills or other basic necessities like food or housing. In 2019, 137.1 million people in the United States reported struggling with medical debt.
"With LCMC already announcing its intent to close the majority of inpatient services at Tulane Medical Center and the substantial research tying highly concentrated markets to price increases," wrote Van Waus, "it is clear the sale does not meet Louisiana's threshold to garner a certificate of public advantage."
While hospital mergers of this size are typically subject to regulation by the Federal Trade Commission (FTC), Louisiana has a COPA law that places oversight responsibility in the hands of the Louisiana Department of Justice and Attorney General. The FTC has warned that COPA laws often fail to provide adequate protections for communities faced with hospital mergers. In a study published this year, the FTC said "The available evidence shows COPAs do not achieve the purported policy goals of reducing healthcare costs and improving quality. Instead, COPAs shield specific hospital transactions from vigorous antitrust enforcement, to the detriment of those very goals."
Nurses still insist that Louisiana live up to the intent of its COPA regulations, which state the Department of Justice "may not issue a certificate unless the department finds that the agreement is likely to result in lower health care costs or is likely to result in improved access to health care or higher quality health care without any undue increase in health care costs."
---
National Nurses United is the largest and fastest-growing union and professional association of registered nurses in the United States with nearly 225,000 members nationwide.