Press Release
National Nurses United condemns deadly violence and rightwing groups targeting trans and LGBTQ+ patients and community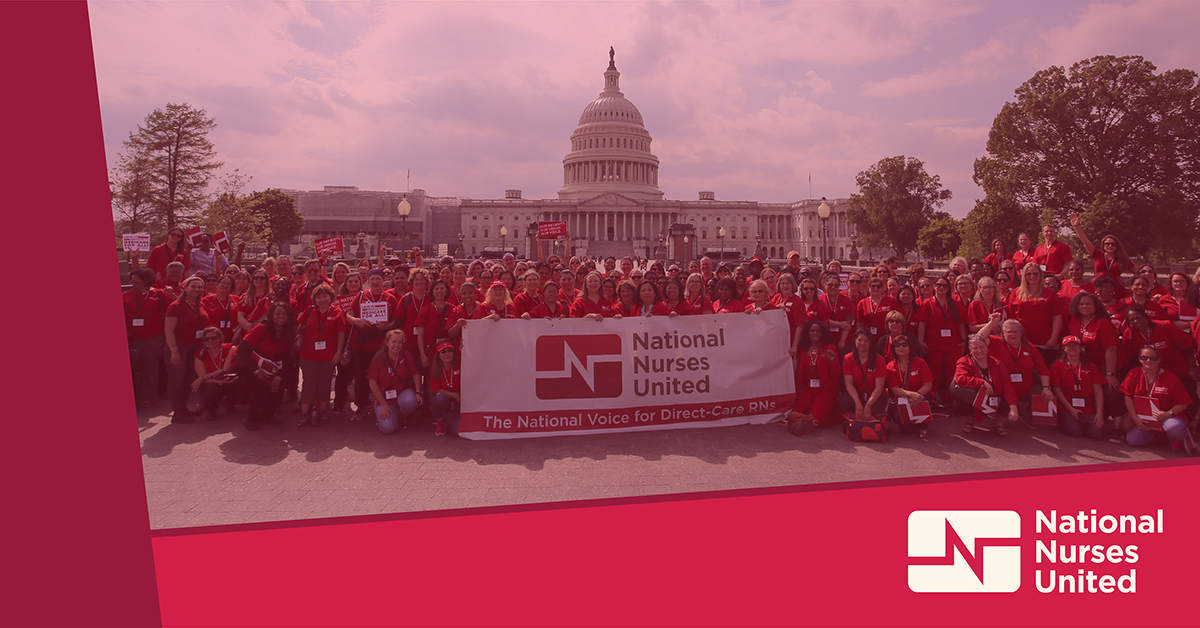 As advocates for patients and a just, healthy society, the registered nurses of National Nurses United mourn in solidarity with our LGBTQ+ siblings targeted in Saturday's deadly Colorado Springs shooting and condemn the rightwing groups, elected officials, and social media accounts and media outlets deliberately inciting hate and violence against our LGBTQ+ community, particularly transgender people and youth.
The attack on Club Q happened as anti-trans groups are also targeting children's health care facilities and workers providing gender-affirming care with bomb threats, most recently in Boston and Philadelphia. NNU nurses are raising the alarm against anti-trans rhetoric and disinformation spread by rightwing politicians, media outlets, and political organizations, which have led to a precipitous rise in public intimidation, threats, and violence against trans people and against health care providers like us who provide gender-affirming care.
Nurses have already been monitoring this hateful wave of attacks against our trans and LGBTQ+ patients and are gravely concerned about the immediate and long-term social and health harms they are suffering. The attorney general of Texas has said he will investigate and prosecute families of trans kids receiving gender-affirming care on the grounds of child abuse, and that state has more than a dozen bills pending that would criminalize trans health care and LGBTQ+ life. Texas is just one example of many that demonstrates the anti-trans and anti-LGBTQ+ policies sweeping the country.
NNU nurses maintain our unwavering support of transgender youth, their families, and the broader LGBTQ+ community. Just as we speak out against legislative efforts to criminalize patient care for trans youth, we must also speak out against anti-LGBTQ+ violence stoked by the same elected leaders and broader far-right movement. 
"This is political violence and a clear expression of the anti-trans, anti-LGBTQ+ agenda of the far right in this country," said Deborah Burger, RN and president of National Nurses United. "Nurses say, 'No way. Not on our watch.' All people deserve to feel safe – whether that's in their workplaces, health care facilities, or cultural spaces. Safety is an integral part of health and public health. Our union of nurses will do everything in our power to resist this unacceptable violence, and defeat the hateful political agenda that fuels it."
Learn more about the right's anti-trans agenda here.
Sign up for a CE class on attacks to LGBTQ and gender oppressed people's health here.
---
National Nurses United is the largest and fastest-growing union and professional association of registered nurses in the United States with nearly 225,000 members nationwide.