Press Release
Nurses applaud decision to end Texas investigations of trans youth and their families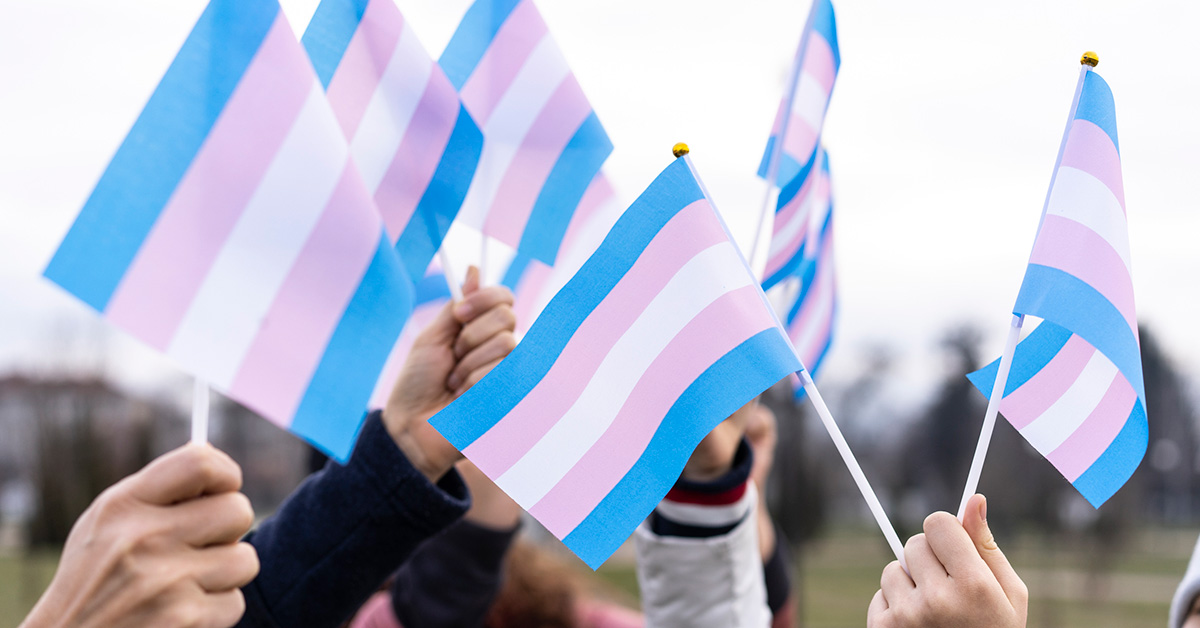 National Nurses United (NNU) today applauds a Texas judge's decision to stop child abuse investigations into transgender youth and their families on the grounds of providing gender-affirming care. NNU affirms its support for and solidarity with transgender youth, their families, and the broader LGBTQ community. As politicians in Texas, Florida, and across the country continue to push for policies that endanger the health, safety, and lives of these communities, nurses say enough is enough.
In Texas, Governor Greg Abbott and Attorney General Ken Paxton launched a campaign to investigate families of transgender children on grounds of child abuse. The Texas Department of Family and Protective Services (DPFS) had told national media that at least 10 investigations have been opened under the new guidance. On March 11, a Texas state judge issued a temporary injunction stopping these investigations.
"This policy is an insidious scheme to rob trans youth, their families, and their care providers of the agency to do what is best for this exceptionally vulnerable group of patients," said NNU President Zenei Triunfo-Cortez, RN. "While it would be easy to view these attacks simply as political gamesmanship, and they are that, they are also a very real and grave threat to the health, existence, and futures of transgender people."
"Criminalizing parents for supporting their children — whether they are trans or cis, gay or straight — is a heinous breach of any sense of ethics. This is especially true when we're talking about potentially lifesaving medical care, which gender-affirming care is, according to research," Triunfo-Cortez said. "Nurses know our first responsibility is to our patients, to care for them, and to advocate on their behalf based on available evidence. It's clear these politicians' responsibilities lie elsewhere. So we welcome today's decision."
Nurses also applaud organizations in Texas and across the country that have led the fight against this campaign, as they are working to ensure that trans youth are protected and supported as they seek to access the care they need. Texas organizations such as the Transgender Education Network of Texas (TENT), Equality Texas, the ACLU of Texas, the Texas GSA Network, the Texas Freedom Network, the Trans Pride Initiative, and Allgo and national organizations such as the Transgender Law Center, the Transgender Legal Defense & Education Fund (TLDEF), Lambda Legal, the National Center for Transgender Equality, the National Black Trans Advocacy Coalition, and the Trevor Project all deserve credit for their roles in this fight.
Texas is not alone in this push to criminalize trans and LGBTQ youth and the communities that support, nor are these legal efforts a merely recent phenomenon. As documented in a 2022 legislative tracker from Freedom for All Americans and the Equality Federation, this year alone, anti-trans legislation has been introduced in 34 U.S. states, including multiple bills in several of these states. The movement pushing this agenda is also evident in Florida's Parental Rights in Education bill, also known as the "Don't Say Gay" bill, legislation that seeks to limit what can be said about sexual orientation and gender identity in classrooms.
"Like nurses, teachers perform an essential public good," Triunfo-Cortez said. "Efforts to limit what they are allowed to teach are a gross political overreach. In the case of this Florida legislation, it not only seeks to restrict teachers' professional judgment, it alienates LGBTQ youth who deserve to see stories like theirs represented so that they can envision happy, healthy futures for themselves."
"This is a nationally coordinated effort to push trans youth and trans people back into the shadows," Triunfo-Cortez said. "It may be easy to forget how recently transgender and LGBTQ people have been allowed to openly participate in our society, and CDC research shows that LGBTQ youth experience health disparities. Efforts like those in Texas and Florida have a chilling effect on the progress that's been made, seeking to ostracize these communities further and effectively promoting conditions that historically and currently result in these negative health outcomes."
NNU seeks to end all gendered violence, especially as it intersects with racism, xenophobia, and economic inequality. NNU stands with our trans members, patients, other trans workers, the broader trans community, and all those fighting for gender justice.
National Nurses United is the largest and fastest-growing union and professional association of registered nurses in the United States with more than 175,000 members nationwide.