Press Release
Cal/OSHA finds Summit campus of Alta Bates Summit Medical Center guilty of eight serious violations, cites hospital for $155,250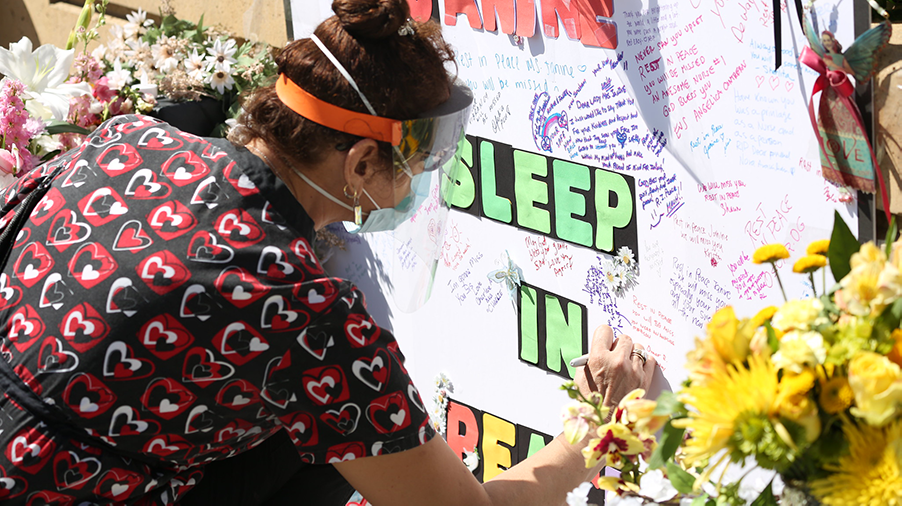 California's Division of Occupational Safety and Health (Cal/OSHA) has fined Sutter Health's Alta Bates Summit Medical Center $155,250 for numerous, serious Covid-related workplace safety violations following an investigation after the July 2020 death of registered nurse Janine Paiste-Ponder.
"Janine and many other nurses were calling on the hospital to address their many infection control concerns but their pleas for safety went unanswered when Janine ended up being exposed," said Mike Hill, RN and the chief nurse representative at the facility, where nurses are represented by California Nurses Association (CNA). "It is heartbreaking Janine had to die before these problems were taken seriously enough for a state investigation."
Cal/OSHA found numerous violations of state infectious disease control standards in its investigation, resulting in eight serious citations. These serious citations include the hospital's failure to ensure that Covid positive patients were properly and securely isolated and failure to provide N95 respirators to the nurses who worked on Paiste-Ponder's unit.
"We know that Janine became ill when she ran after two Covid positive patients who were in the hallways because she feared that they would infect other patients or staff," said Paula Lyn, a longtime Summit RN and a board member of California Nurses Association (CNA). "Because the hospital had locked up N95 respirators, and Janine was wearing only a surgical mask as per hospital policy, she was exposed and became ill. It was the hospital's disregard for the nurses well-being and the selflessness of Janine's actions that led to her tragic death."
Cal/OSHA also cited the hospital for requiring nurses to reuse N95 masks, a policy nurses have repeatedly said was dangerous and could lead to exposure and infection.
Other violations cited include: failure to establish and implement an Aerosol Transmissible Disease Exposure control plan; failure to notify nurses of exposure to Covid-19 in a timely manner; failure to provide testing for asymptomatic exposed nurses and requiring them to continue working; failure to put all Covid-19 positive patients in airborne infection isolation rooms; and failure to provide proper respiratory protection for nurses carrying out high-hazard procedures on Covid-19-positive patients.
"We are glad that Cal/OSHA corroborated these warnings and complaints that we've been raising since the first days of the pandemic, but what's most important is to organize and ensure Sutter learns something from all this," said Hill. "We need to protect health care workers and patients from suffering harm in the first place, not after people have already died."
California Nurses Association/National Nurses United is the largest and fastest-growing union and professional association of registered nurses in the nation with 100,000 members in more than 200 facilities throughout California and more than 170,000 RNs nationwide.