News
Nurses ask Oregon to scrutinize giant Providence-St. Joseph merger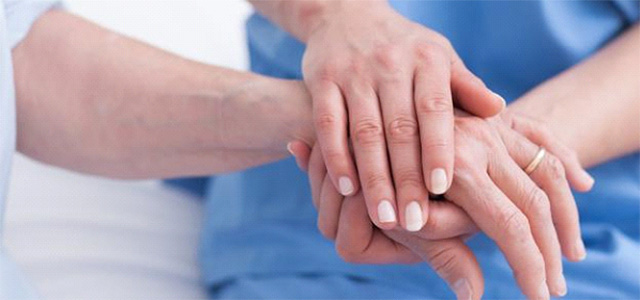 The nation's largest nurses union is calling upon Oregon Attorney General Ellen Rosenblum to block efforts by Providence Health & Services and St. Joseph Health System to skirt public oversight into their merger.
National Nurses United warns that the merger between Renton, Washington-based Providence with Orange County, California-based St. Joseph could have a "major impact on the cost, quality and availability of critical hospital services," the group announced.
The merger affects more than 50 hospitals and affiliated entities in seven states, including eight in Oregon, creating one of the biggest Catholic health systems in the U.S. National Nurses United is also challenging the merger with the California attorney general.
NNU, which doesn't represent any nurses in Oregon, contends the two systems have asked Rosenblum to waive a thorough review of their proposed merger. The nurses group said it is concerned about a potential reduction in services for Oregon patients, given St. Joseph's history of patient care issues, including providing the least amount of charity care of any Catholic system in California.
"NNU has substantial concerns about the impact of the proposed merger of these two hospital systems on patients, taxpayers, RNs and other employees, and the affected communities. The effort by the two hospital systems to block public review symbolizes exactly why careful scrutiny is needed," NNU Vice President Malinda Markowitz said in a statement.
Neither Rosenblum's office didn't immediately responded to a request for comment.
Providence said through a spokesman: "Providence and St. Joseph Health complement one another with shared missions to care for everyone. St. Joseph Health does not serve communities in Oregon, and both health systems have stated that there will be no reduction in services.
"Instead, the health systems share a commitment to improve affordability, enhance clinical care and improve access to much-needed services in their communities. Providence and St. Joseph Health have long-standing histories of caring for everyone, especially the most vulnerable and this commitment will continue. It is not uncommon to ask for a waiver during the regulatory process. We look forward to working with our states' attorneys general on this."
The Oregon Nurses Association also asked for close scrutiny of the proposed merger, saying it "deserves a comprehensive review to ensure all patients will continue to have access to high-quality health care. Oregonians deserve to know how this merger will impact health care costs, access to critical services and the future of our local hospitals and clinics."
In addition to concerns about charity care, the nurses union is asking Rosenblum to assess the proposed merger's impact on reproductive and end-of-life care and on the cost and accessibility of health care services.
The two organizations' Request for Written Waiver makes it clear the two "will reap financial benefits from an optimized borrowing strategy enabled by the consolidation," NNU said.
Studies show that mergers help bring down costs for hospitals but those savings aren't shared by patients, NNU contends.
Source: http://www.bizjournals.com/portland/blog/health-care-inc/2016/01/nurses-ask-oregon-to-scrutinize-giant-providence.html