News
Newsom ramps up state involvement in PG&E future, assigns top aides to tackle energy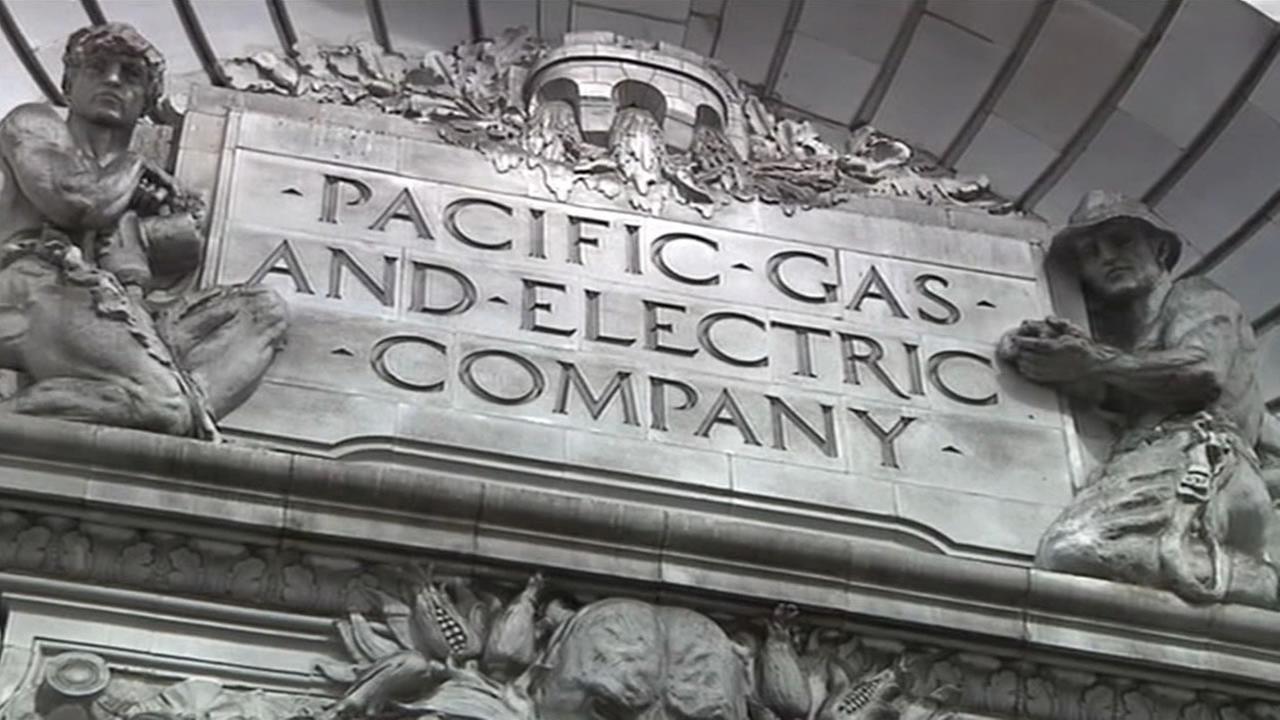 Gov. Gavin Newsom, in his strongest actions yet on Pacific Gas & Electric, said the state is stepping up its involvement in the troubled company's future, including what could be dramatic intervention to restructure PG&E.
Newsom said Friday that he's bringing PG&E leaders, shareholders and others to Sacramento next week in an attempt to fast-track a resolution to the company's Chapter 11 case. Those players are numerous: investors and lenders with competing reorganization plans; suppliers, employees, governments and victims with claims against PG&E; and cities like San Francisco and San Jose with their own ideas of how to run the company.
All options are on the table, Newsom said, even a state takeover of the company that would prioritize California's interests ahead of financial motives.
The Democratic governor on Friday shuffled his top staff to focus on the future of PG&E and California's electricity system. He reassigned his cabinet secretary, Ana Matosantos, to become the state's new energy czar and is detailing other top legal and legislative aides to work on PG&E reorganization proposals.
The changes come as public anger continues to mount over California's inability to avoid major wildfires, as well as utilities' aggressive shutoff procedures, which have blacked out millions of residents for days at a time. PG&E has imposed five forced shutoffs in the last month alone, and the utility is the sole decider of when to flip the switch for communities across Northern and Central California.
Newsom said he's willing to meet as many times as necessary with PG&E to facilitate a solution, and he explicitly said for the first time that lawmakers should not extend their June 30, 2020, deadline for the company to exit bankruptcy, arguing that California needs to get ahead of next year's fire season with a reorganized PG&E.
The governor told reporters that his office is "gaming a state plan to address the scale of the moment." When asked by POLITICO if that included an outright purchase of PG&E, Newsom said it wasn't as simple as "writing a check," but added that "it is a plan; we would be irresponsible not to scope that plan."
Company spokesperson James Noonan said PG&E welcomes the governor's engagement "on these vital matters and share the same goal of fairly resolving the wildfire claims and exiting the Chapter 11 process as quickly as possible. PG&E is committed to working with all stakeholders to make the necessary changes moving forward to be the company our customers and communities want and deserve."
PG&E has previously rejected, however, offers by San Francisco and San Jose to partially or totally take over the company. The two main players in the bankruptcy, investors and lenders, would preserve PG&E's status as an investor-owned utility.
Some advocates said Friday they want the state to go further. "Given the utility's track record, public power should be Plan A, not a backup option," said Alexandra Nagy, California state director of Food & Water Watch. "If Newsom really wants to usher California into a safe, reliable renewable energy future, he should immediately move forward with exploring public power options."
While California has a sizable reserve that could theoretically buy out the company's investors — which would be aided by sinking share prices in the aftermath of PG&E saying it likely sparked the Kincade Fire — a state-run utility presents several issues.
Every taxpayer would become partially liable for wildfire damage caused by state electric equipment, rather than the current paradigm of shareholder liability at investor-owned utilities. That's due to an interpretation of the California constitution known as inverse condemnation, which holds utilities liable for all infrastructure-caused fires, even when there was no negligence.
Further, as climate change exacerbates the frequency and intensity of wildfires, destruction from those disasters will likely increase, meaning any state utility would have to pay out much more to fire victims, property insurers and local governments.
Newsom said the California Independent System Operator, the public-benefit corporation that manages most of the state's grid, would be a "good place to start" in terms of a possible model for PG&E. But that would also be a complicated situation.
CAISO manages transmission, not distribution, lines, with those high-voltage wires often responsible for fires. Utilities oversee their neighborhood-level lines, and also generate and purchase the electricity that flows through them.
The grid operator only buys power during instances of short supply, so a CAISO-like PG&E would have to figure out how to secure electricity for all circumstances. That would involve lining up lengthy, complex contracts that depend on economic and industry conditions, which are constantly evolving.
And while CAISO acts as a quasi-agency, it is technically still a private entity, which at least on paper goes against the mission of a public PG&E.
Regardless of what the state ultimately proposes for PG&E, it would have to formally make its case to the bankruptcy judge. Newsom's office, while already a party to the Chapter 11 case, would be competing against two powerful groups of hedge funds that are already deep in debate with competing plans for PG&E's reorganization.
State entry into the docket could be a splash. California would clearly distinguish itself from Wall Street, and that contrast could appeal to U.S. Bankruptcy Judge Dennis Montali, who also presided over PG&E's 2001-04 bankruptcy case.
But the state would have to compellingly demonstrate that it has the money and capacity to not just run a utility, but pay what PG&E has said could be at least $30 billion in claims to those affected by fires.
A further complication could come from municipalities splitting up PG&E among themselves, as places like San Francisco and San Jose want to do. That could result in different operating standards across jurisdictions, but could also leave fire-prone areas behind due to poor, less-resourced governance or lack of incentive to serve those territories.
While it's unclear if or when the state will intervene, Newsom said its newly-hired industry adviser — Filsinger Energy Partners — will help the administration publish in the coming weeks "a broad-strokes frame" of what it thinks a 21st-century electric infrastructure should look like, including microgrids, energy storage and targeted-shutoff switches.
"PG&E as we know it may or may not be able to figure this out," Newsom said. "If they cannot, we are not going to sit around and be passive."