News
Kaiser nurses picket 21 campuses, including Vacaville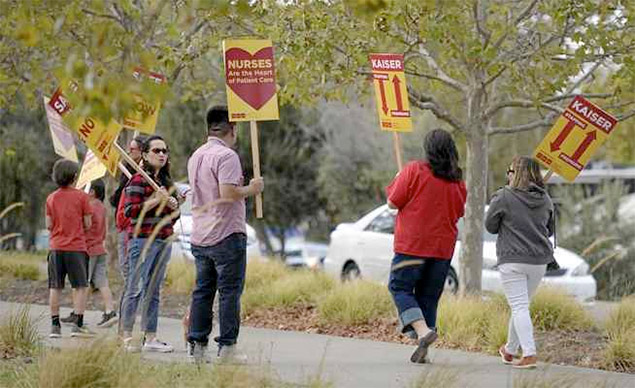 A sea of red flowed down Vaca Valley Parkway Thursday as off duty nurses in crimson colored scrubs took up posts in front of Kaiser Permanente Vacaville Medical Center in protest of what they called the sad state of patient care.
The Vacaville center was one of 21 Kaiser campuses throughout the state, including the medical center in Vallejo, where nurses held informational pickets.
They waved signs bearing slogans such as "Nurses are the heart of patient care," and chanted mantras like " Who's got the power? We've got the power!"
Meanwhile, honks and cheers kept spirits high.
Melanie Alvarado, a chief nurse representative and nurse of 23 years, explained that a huge nursing shortage is causing overwork for nurses and threatening the health of patients.
"It shouldn't have to be a fight, but it's a fight," she said, of hiring needs. "We're getting so many members with Covered California and there's no new numbers of RNs (registered nurses)."
A consistent shortage on the floor means nurses are trying to do mountains of work in just eight hours and are unable to give patients the care and attention they need, she advised. And yet, she continued, there are state mandates regarding nurse to patient ratios.
"Any given day you could be short two or three, five or six. It just depends," Alvarado said. "But even one nurse short, you can feel the impact. ... It's very stressful and you just really want to do patient care."