Legislation
National Legislation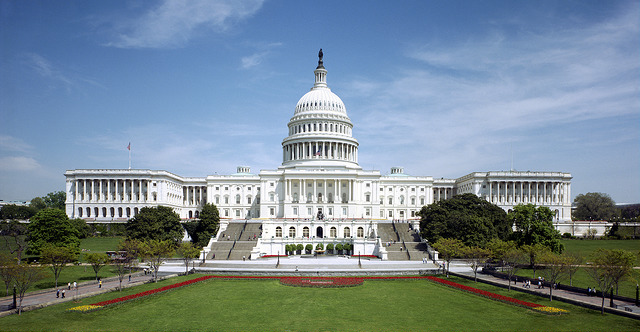 Main Street Contract
NNU is leading the fight for legislation to rebuild Main Street by protecting Social Security, enacting a Financial Transaction Tax,  and ensuring Medicare for All.
Learn more about the Main Street Contract here.
Inclusive Prosperity Act - Rep. Keith Ellison (HR 1464)
Also know as the "Robin Hood Tax" on Wall Street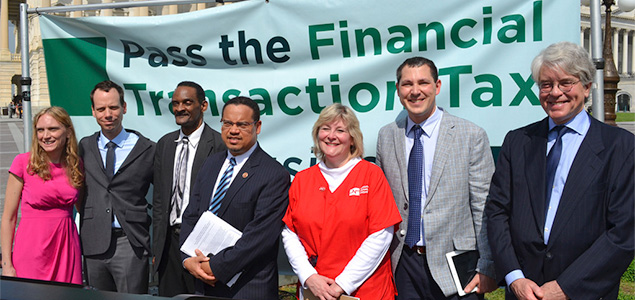 HR 1464, a bill to establish a small tax on certain Wall Street transactions to raise hundreds of billions of dollars every year to reinvest in American families and communities, and curb casino-style high frequency trading,  reintroduced by Rep. Keith Ellison (D-MN).
The Inclusive Prosperity Act represents the principles and goals of the U.S. Robin Hood Tax Campaign, with the backing of 172 national organizations representing millions of members in labor unions, religious groups, health advocates, consumers, housing activists, environmentalists, small businesses and others urging passage of a Wall Street sales tax.
Inclusive Prosperity Act - Sen. Sanders (S. 1371)
A bill to impose a tax on certain trading transactions to invest in our families and communities, improve our infrastructure and our environment, strengthen our financial security, expand opportunity and reduce market volatility.
Safe RN-to-Patient Staffing Ratios (S. 864)
The National Nursing Shortage Reform and Patient Advocacy Act | S. 864 (Boxer)
"I am proud to introduce legislation that will help save the lives of countless patients by improving the quality of care in our nation's hospitals," Senator Boxer said. "We must support the nurses who work tirelessly every day to provide the best possible care to their patients."
The legislation builds on the success of California's historic law that set minimum nurse-to-patient ratios and extends those minimum standards to hospitals that participate in Medicare and Medicaid. Specifically, the bill would:
Establish minimum nurse-to-patient ratios that will save lives, improve the quality of care and help to address the nursing shortage by creating a work environment that encourages nurses to remain in the hospital workforce;
Provide whistleblower protections to protect the right of nurses to advocate for the safety of patients and report violations of minimum standards of care;
Invest in nursing mentorship demonstration programs to better prepare nurses for work in a hospital setting.
Learn more about safe staffing ratios here.
Medicare for All
Astronomical healthcare costs and lack of access continue to drive individuals, families and businesses past their breaking point while insurance companies continue to soak-up billions of healthcare dollars as millions of children's basic needs go unmet.
NNU supports the American Health Security Act of 2011, that requires each participating state to set up and administer comprehensive healthcare services as an entitlement for all, through a progressively financed, single-payer system, administered by the states.
Read more about NNU's support for this legislation
Protect Social Security
Amidst chilling budgetary proposals from Republicans in Congress that would privatize Medicare and Medicaid and slash social programs, the President has proposed unwarranted cuts to benefits for seniors in the form of the "chained CPI." But the chained CPI is based on a fiction that seniors with little money to begin with can cut costs. The truth is that too much of seniors' household budgets goes to healthcare costs, and these cannot safely be reduced. Most importantly, our seniors should not have to live more cheaply tomorrow than they would today. We need to keep the promises we've made to seniors about the benefits they've earned. With devastating cuts on the table to Social Security, Medicare, and Medicaid, our lawmakers need to hear your voice.
Learn more about Social Security here
Statewide Initiatives
Ohio Drug Price Relief Act Initiative (November 2017 Election)
---
Please also see:
California / CNA Legislation (Supported Bills)
California / CNA Endorsements (Supported Candidates and Measures)
Florida Endorsements (Supported Candidates)
Maine Endorsements (Supported Candidates)
NNU Federal Candidate Endorsements
NNOC State and City Endorsements (Supported Candidates)