Blog
Nurses celebrate Juneteenth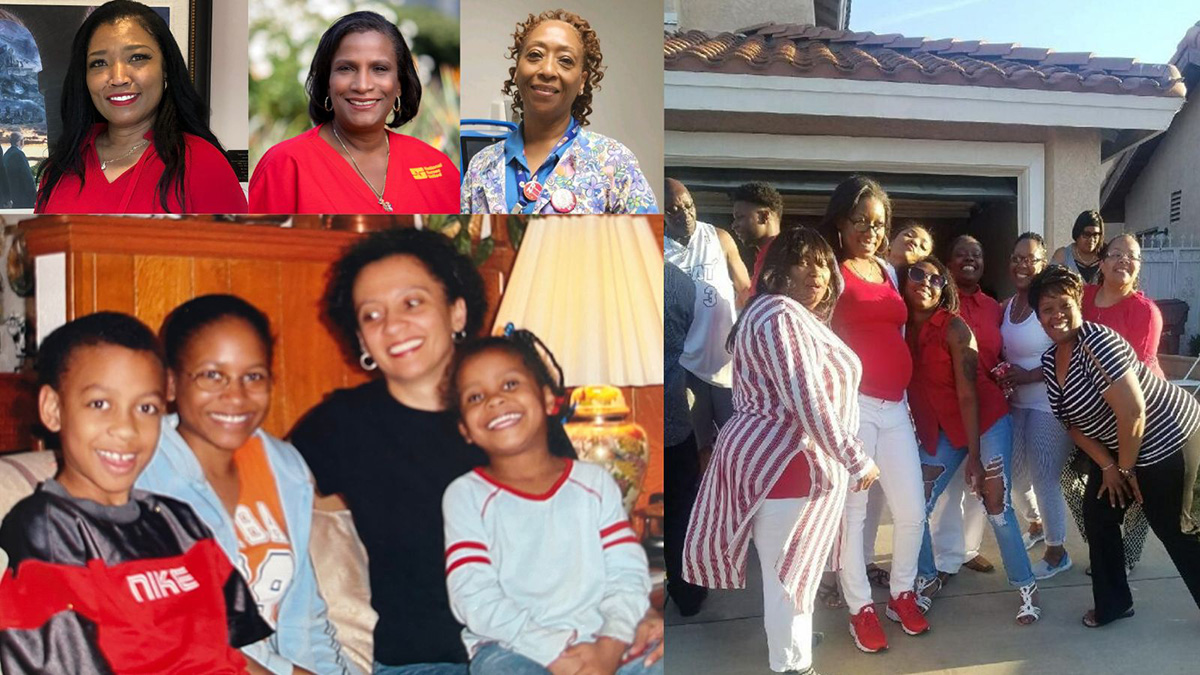 "Juneteenth is the real Independence Day in our country," said Nancy Hagans, RN and a president of National Nurses United (NNU). "It's celebrating our freedom."
"To me, it's freedom day," said Catrina Sniffen, RN in Lancaster, Calif. "Juneteenth is a celebration to honor the enslaved. They paved the way for my successors, my future. I celebrate their contributions and achievements. It wasn't an easy road. It means so much to me because of my ancestry. My great-great-grandparents were slaves."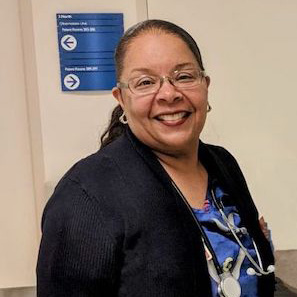 July 4 has long been commemorated as America's Independence Day, but as Frederick Douglass said in his now-famous address, "What to the Slave Is the Fourth of July?" When he delivered that speech in July 1852, slavery had been entrenched in this country for more than 230 years. It wasn't until Jan. 1, 1863, that President Abraham Lincoln issued the Emancipation Proclamation freeing enslaved people in Confederate states that seceded from the United States. However, enslaved people in Texas did not learn about Lincoln's executive order until June 19, 1865 — more than two years later. And some Texas slave owners refused to free their enslaved until they were forced by the government.
Since that fateful day, Black people in Texas and many other states have commemorated June 19 as Juneteenth — a day of remembrance and a celebration of Black culture and history. Then in June 2021, President Joe Biden officially recognized June 19, as Juneteenth Day of Observance and signed a bill making the day a federal holiday.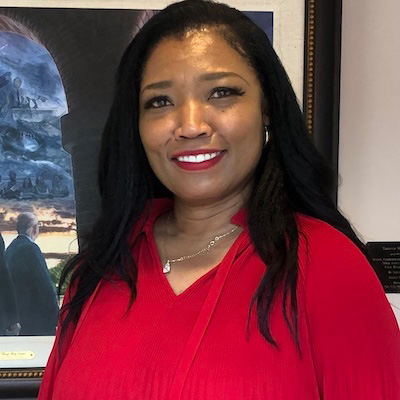 "Juneteenth is the second emancipation proclamation for the people of Texas who were denied rights for an additional two years," said Jennifer Giles, a nurse practitioner in Tuscaloosa, Ala. and a union member of National Nurses Organizing Committee (NNOC), an affiliate of NNU. "Making Juneteenth a federal holiday is the right thing to do because of the sacrifices they made."
Giles said she tries to educate her younger family members so that they are aware of the significance of Juneteenth. "My nieces and nephews get some info about the Emancipation Proclamation, but we don't want to forget those who served additional time, who did not get the information about their freedom," said Giles. "I try to pass it on to them just to always seek information — be aware of what is going on. Knowledge is power."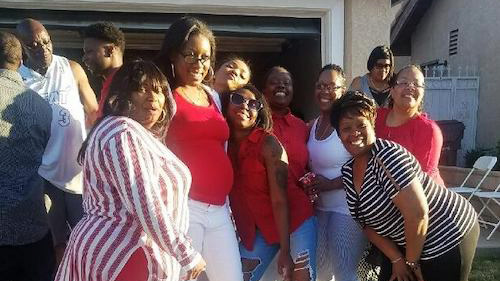 Catrina Sniffen has been celebrating Juneteenth with her family for her entire life. Her mother was from New Orleans and her father was from Dallas, Texas. In the 1960s, they moved to California where Sniffen, the youngest of 10 children, was born. Her parents' home is where family and friends have celebrated Juneteenth for more than 50 years. "My mother, who was Creole, always did the traditional barbeques, Southern food, pastas, spices, jambalaya, peach cobbler," said Sniffen who has been a nurse for nearly 35 years. "We'd have a big old celebration and reflect on my parents and their parents' struggles. My parents were very smart, educated people and always talked about racism and segregation in our home. It wasn't a secret."
Last year, Antelope Valley Medical Center, where Sniffen works as a telemetry charge nurse, began commemorating Juneteenth. "It's part of our union contract to celebrate it and honor it as a paid holiday," said Sniffen, a union member of California Nurses Association, an affiliate of NNU. "It was a fight, but the fight was won. It was a great accomplishment."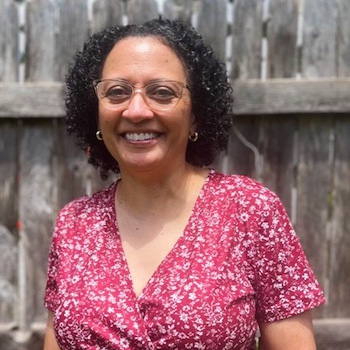 Alycia Lendo, an RN in Austin, Texas, first learned about Juneteenth through her Baton Rouge, La. high school, which was affiliated with Southern University and A&M College, a historically Black university. For Lendo, Juneteenth means freedom but it is also a reminder that "even though we've come a long way, there are improvements to be made. We're not there yet. It was bittersweet. They tried to keep us enslaved as long as possible."
Lendo and her RN colleagues at Ascension Seton Medical Center in Austin are in the midst of negotiating their first contract. They voted to unionize with NNOC last fall.
When her children were growing up, Lendo would try to have the day off for a family celebration and for teaching and discussion. "When my oldest was about 5 years old, I started talking to her about our history as Black people," said Lendo, whose great-great grandparents were enslaved. "We started with coloring books and going to the library. As she got older, we started talking about Martin Luther King and how he didn't let the resistance of the white people stop him. Every year, we took a different person and talked about their story. We would talk about our history as Black people and about our family ancestry."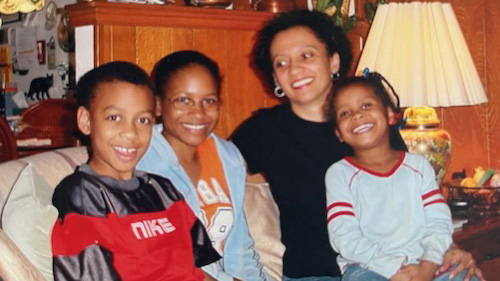 Lendo's children did not learn much about Black history in school in Austin and she wanted them to be more aware, especially because they did not go to a predominantly Black school like she did in Louisiana. "I think it would be beneficial that schools focus on Black American history, even if it's just the week of Juneteenth," said Lendo, who has been an RN for more than 30 years. "Maybe by celebrating it, we can bring awareness so it will be taught more in schools."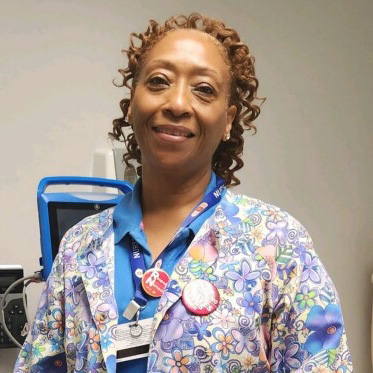 Many people first learned about Juneteenth when it became a federal holiday last year. Despite Joyce Ball's family roots in the South — her parents met in Mississippi and migrated to Chicago where she grew up — she did not learn about Juneteenth until later in life. "It was hidden from us growing up," said Ball, an RN in the ER at Provident Hospital in Chicago. "I should have learned about it in high school, but back then, Black history was about Africa."
Ball's Cook County hospital recognized Juneteenth as a paid holiday last year, as did Maimonides Medical Center, the Brooklyn hospital where Nancy Hagans works in critical care, and the Tuscaloosa Veterans Affairs Medical Center where Jennifer Giles works in acute psychiatric care. Hagans, who is also the president of New York State Nurses Association, is proud to say that every NYSNA union contract recognizes Juneteenth.
June 19 is "a time of reflection" for Ball who has been a nurse for more than three decades, including the past 30 years in the ER. "It's important not to suppress your history," said Ball. "In order to go forward, you need to know your past. When you move forward, bring people with you. Allow history to be a part of you and share it with others."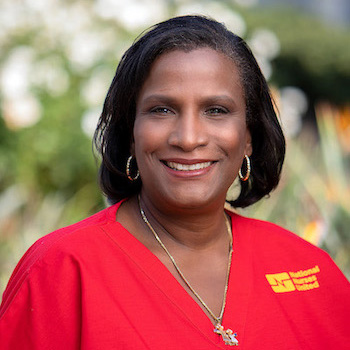 Hagans has been celebrating Juneteenth with her family and community for more than 20 years, ever since her sister learned about it in college. Hagans made sure her children were aware of the significance of the day and would bring her daughters with her to community events, such as food drives and cultural dances. And Hagans sometimes gave talks to communities about staying healthy and doing blood pressure checks.
"Juneteenth is not just a federal holiday," said Hagans who has been a nurse for more than 35 years. "It's a day of empowerment and transformation of African American lives in this country. It's important to recognize this day and our contributions to this country. We made the country what it is."
Jennifer Giles agrees. "It's important to recognize this day because of the sacrifices that African Americans have made for this country," said Giles, who has been an RN for more than 30 years. "African Americans have invested a lot in this country — blood, sweat, and tears — and most of it uncompensated and unrewarded. People sacrificed their lives. Families were broken. The very least that can be done is to recognize their sacrifices and contributions in this country."
"Juneteenth is a time to understand the enslavement of African Americans and the achievements we have accomplished," said Sniffen. "Learn, educate, embrace, and love it. It's an opportunity to learn something new."