Protecting Our Front Line: Ending the Shortage of Good Nursing Jobs and the Industry-created Unsafe Staffing Crisis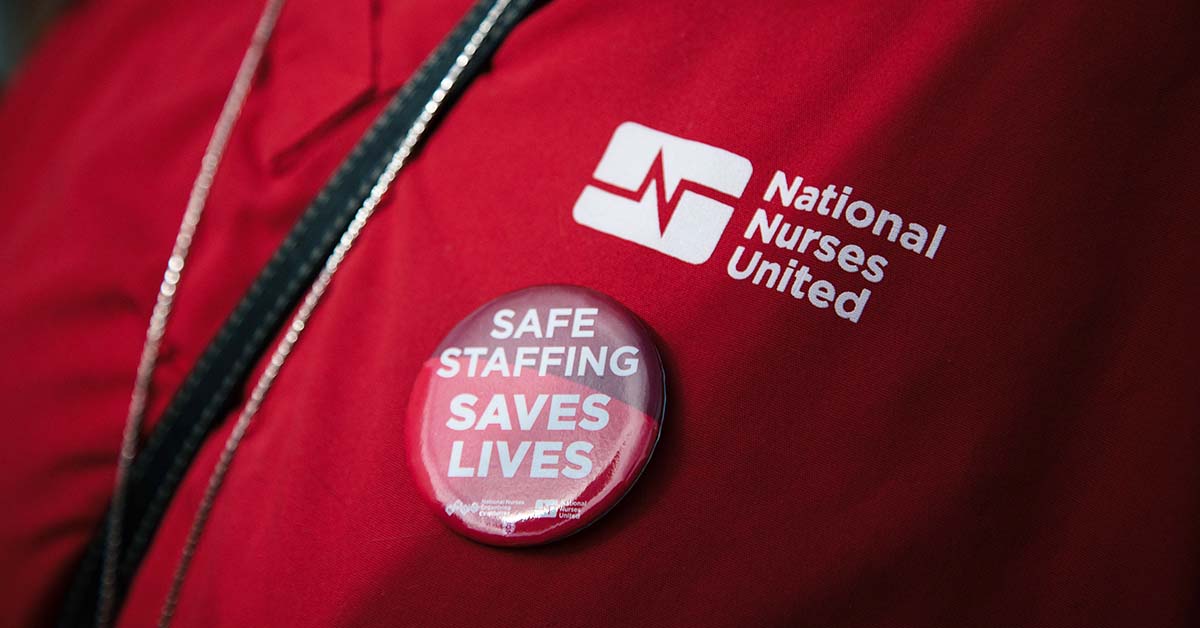 A report by National Nurses United
In this report, National Nurses United describes how the hospital industry has driven registered nurses from the bedside. As the largest union and professional association of registered nurses with nearly 225,000 members working at the bedside in nearly every state in the nation, NNU proposes steps that Congress and the executive branch must take to keep RNs at the bedside, encourage licensed RNs not currently providing direct patient care to return to the bedside, and improve patient care in U.S. hospitals.
This report begins with an executive summary, followed by sections detailing how pre-pandemic hospital industry practices of unsafe staffing and poor working conditions have driven nurses away from the bedside. Next, the report details the hospital industry's failure to prepare for the pandemic despite repeated, urgent calls from RNs, and hospital employers' active transgressions that resulted in the horrific conditions nurses experienced during the pandemic. Finally, the report discusses legislative and regulatory actions to address both retention and recruitment of bedside registered nurses, calling on Congress and the executive branch to act immediately to end the industry-created unsafe staffing crisis by ensuring safe and optimal working conditions for nurses and by supporting programs to create a culturally competent and diverse pipeline of nurses into bedside care. Lastly, the report offers concluding remarks on the pandemic's effects on nurses, their coworkers, and their patients.
---
NNU Briefing: Protecting the Frontline Confirmation
Testimony of NNU President Zenei Triunfo-Cortez, RN
On December 7, 2021 frontline RNs from across the country explained the understaffing crisis at a Congressional briefing, which accompanied the launch of the report.
---
NNU nurses urge federal government to address unsafe hospital staffing crisis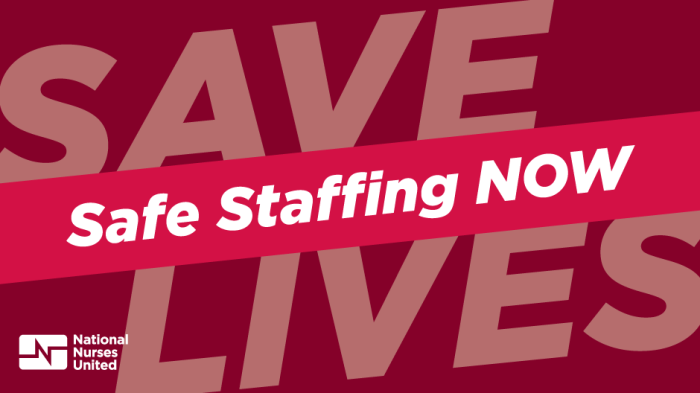 At the December 7, 2021 briefing, RNs described first hand to members of Congress the many ways that the hospital industry, in pursuit of profits, has intentionally created the intolerable working conditions under which many nurses are unwilling to practice and has led to current crisis levels of unsafe staffing. The briefing was co-hosted by Rep. Jan Schakowsky, sponsor of H.R. 3165, the Nurse Staffing Standards for Hospital Patient Safety and Quality Care Act.