Press Release
VA registered nurses sign 3-year contract with NNOC/NNU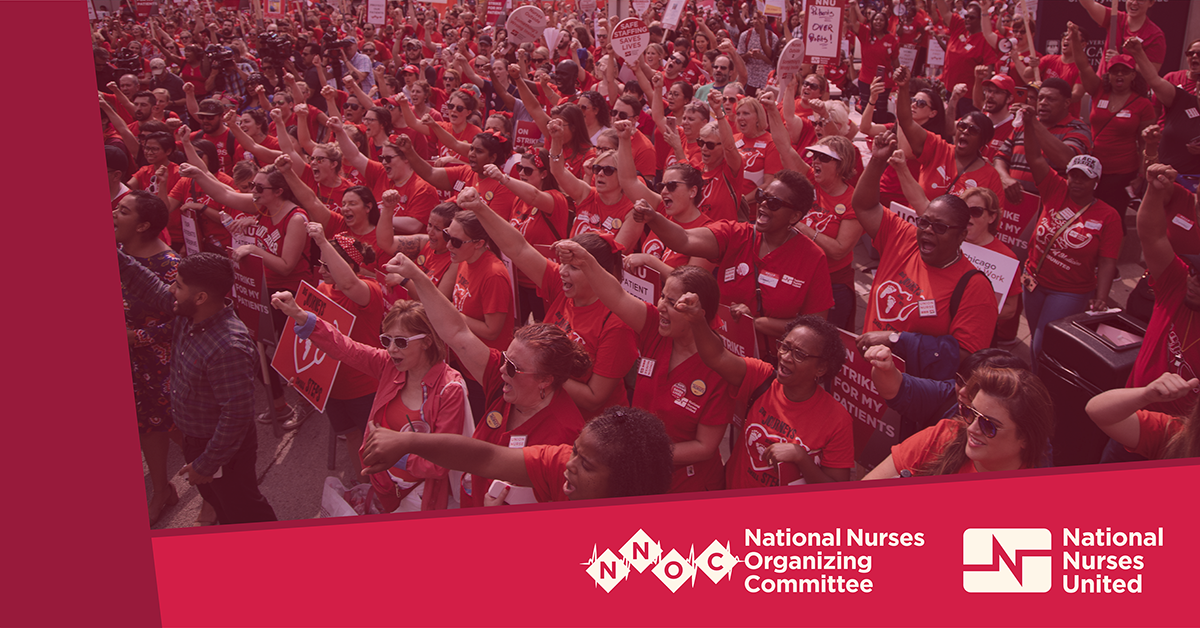 Nurses call for schedule flexibility and passage of VA Employee Fairness Act 
Registered nurses with National Nurses Organizing Committee/National Nurses United (NNOC/NNU) at the Department of Veterans Affairs (VA) are pleased to announce that the union and Secretary for Veterans Affairs Denis Richard McDonough have signed a 3-year contract, which covers more than 14,000 RNs at 23 hospitals. 
"We are pleased that this protracted process is finally over and this agreement is signed," said NNOC/NNU-VA Chair Irma Westmoreland, RN.  "We are proud to have a new contract in place, but our work as registered nurses is never done. We must now keep our sleeves rolled up to tackle the understaffing conditions our nurses are facing across the country. We look forward to working with Secretary McDonough to implement alternative work schedule flexibilities that will retain nurses and improve staffing levels for veterans.  
The NNOC/NNU negotiating team, Durham VA nurses and members of the VA administration, including Secretary McDonough, were on hand to sign the contract on May 25, in Durham, N.C. 
Nurses note this contract was negotiated before the Covid pandemic began and that multiple issues have arisen throughout the pandemic and need to be addressed in a timely manner.
"Throughout the pandemic, VA nurses have worked tirelessly in extremely difficult conditions to provide care for the sickest of the sick," said Westmoreland. "While providing this care, we have had to fight for optimal personal protection equipment, appropriate training and staffing, notification and testing following exposures, and proper infection controls. This has put us, our families, and our patients unnecessarily at risk. We hope the signing of this contract marks the beginning of a new era of renewed respect for the rights and lives of the nurses who advocate and care for our nation's heroes."
The nurses are calling on Congress to pass the VA Employee Fairness Act, which would give nurses and other clinical health care professionals in the VA full collective bargaining rights. Currently, nurses and other health care professionals are limited in their ability to speak out about poor working conditions and to resolve disputes with management.    
"As registered nurses, we have a duty to advocate for our veteran patients and to speak out when understaffing and other management decisions delay or otherwise negatively impact patient care," said Monica Coleman, RN at James A. Lovell Federal Health Care Center (FHCC) "But unlike nurses in other union facilities, including even the Department of Defense nurses who work side-by-side with us at FHCC, our rights to bargain for patient care improvements are restricted in the VA."
---
National Nurses Organizing Committee is an affiliate of National Nurses United, the largest and fastest-growing union and professional association of registered nurses in the United States with nearly 225,000 members nationwide. NNU affiliates also include California Nurses Association, DC Nurses Association, Michigan Nurses Association, Minnesota Nurses Association, and New York State Nurses Association.