Press Release
Union nurses to join Bernie Sanders for virtual town hall about safe nurse-to-patient ratios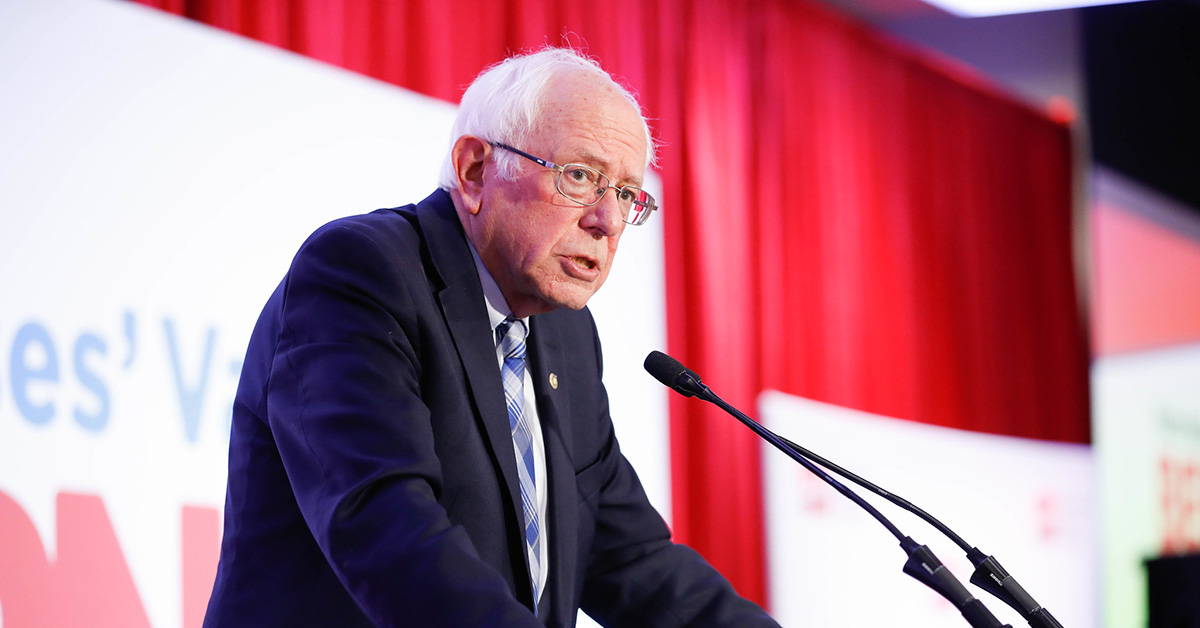 Nurses from across the U.S. will join Sen. Bernie Sanders for a virtual town hall about safe nurse-to-patient staffing ratios on Wednesday, Sept. 13, at 8 p.m. EST. A panel of nurses including elected union leadership and actively striking nurses will discuss safe nurse-to-patient ratios, how ratios improve patient care and working conditions, and why ratios are proven as the best solution to the national nurse staffing crisis.
Who: 
Sen. Bernie Sanders
Nurses currently on strike as members of the United Steelworkers (USW) Local 4-200 at Robert Wood Johnson University Hospital in New Brunswick, N.J.
Cathy Kennedy, RN, California Nurses Association/National Nurses Organizing Committee (CNA/NNOC) president and National Nurses United (NNU) vice president
Nancy Hagans, RN, New York State Nurses Association (NYSNA) and NNU president
What: Virtual town hall on safe nurse-to-patient ratios
Where: Streamed live on Live.BernieSanders.com, Facebook.com/BernieSanders, and @BernieSanders
When: Wednesday, Sept. 13, 8 p.m. EDT
After a campaign by CNA, California became the first state in the U.S. to implement legally mandated minimum nurse-to-patient ratios in 2004, and research indicates that the policy is the best way to improve patient care, keep experienced nurses at patients' bedsides, and end the national staffing crisis. NNU currently supports similar ratios legislation at the federal level.
Often deliberately misframed as a "nursing shortage" by hospital industry executives, the nurse staffing crisis is a direct result of corporate practices driving nurses away from the bedside by making their jobs more difficult and dangerous, putting their patients and their licenses at risk. The latest data from the Bureau of Labor Statistics and the National Council of State Boards of Nursing indicates that, nationwide, there are more than one million registered nurses with active licenses who are not working at the bedside. More data and information debunking the "nursing shortage" myth can be found here.
CNA/NNOC and NYSNA are both affiliates of NNU, the largest and fastest-growing union of registered nurses in the United States today, with over 225,000 members.