Press Release
UCSF nurses and frontline workers to hold Friday candlelight vigil demanding justice for Black, Indigenous, Latinx, and API communities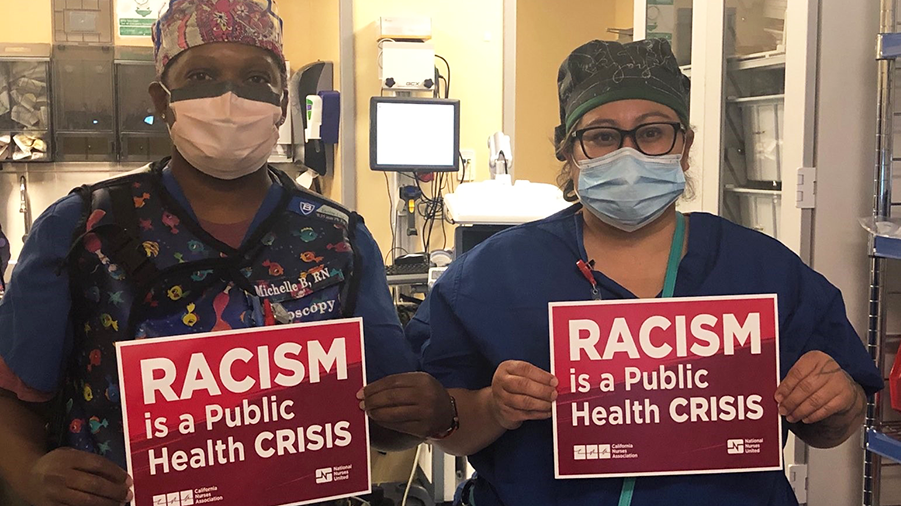 During the Covid-19 pandemic, nurses have seen firsthand how Black, Indigenous, Latinx, and Asian Pacific Islander (API) communities have been disproportionately harmed by lack of access to health services, exposure to the virus, lack of PPE, lack of testing, and economic peril due to historic racial disparities. UCSF nurses will hold a candlelight vigil Friday to demand justice for these patients.
As union nurses, UCSF nurses say their patient advocacy extends beyond the bedside and they will collectively work toward ending structural racism in all its social, economic, and cultural forms, including opposing the normalization of racist behavior at all levels of society.
When: Friday, Oct. 30, 2020
Where: UCSF Medical Center at Mission Bay, 1825 4th St., San Francisco (Candlelight vigil and rally will take place in the roundabout at the main entrance to the hospital. Parking is available on site.)
Time: 7 p.m. to 7:30 p.m.
California Nurses Association/National Nurses United, the nation's largest and fastest-growing nurses union, represents more than 16,000 nurses throughout the University of California health system and 155,000 registered nurses across the country.
If you are interested in sending a camera crew to the press conference or in learning more about the situation at UCSF, registered nurses will be available for the press.