Press Release
UCSD nurses to protest unsafe overcrowding in La Jolla hospital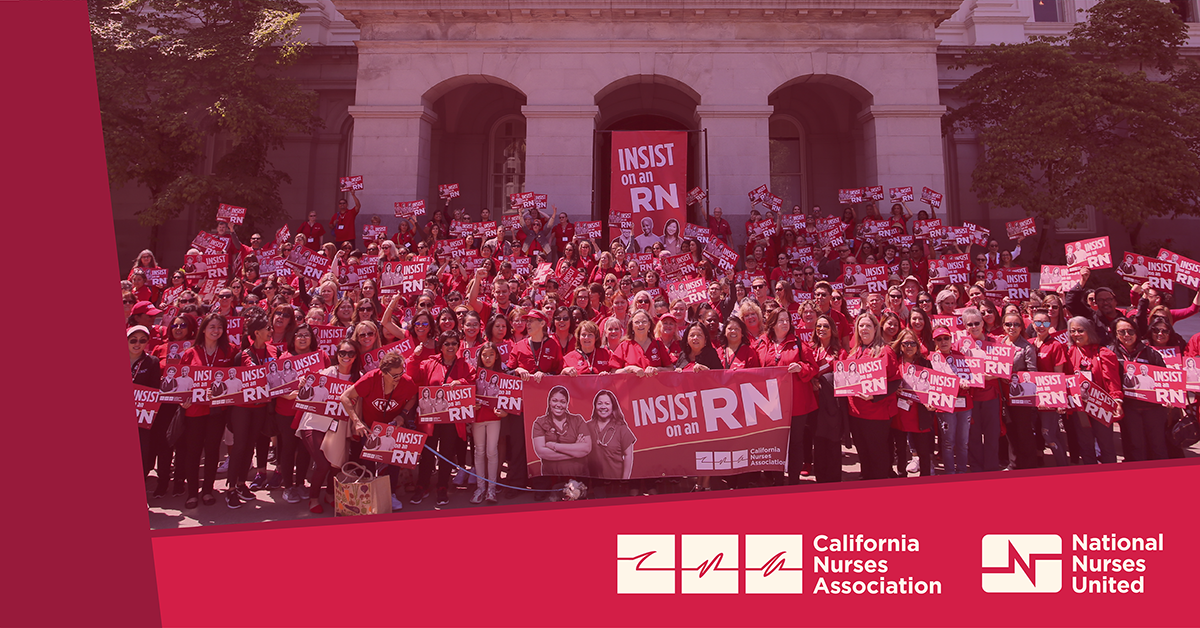 Management practice of placing ER patients on gurneys in hallways and other areas not designed for patient beds violates patient privacy and risks patient and nurse safety
Registered nurses at UCSD Health Jacobs Medical Center in La Jolla will hold a rally on Thursday, March 16, outside the emergency room entrance to demand that University of California (UC) management end the unsafe practice of placing patients on gurneys in hallways and other areas that are not properly equipped or staffed for patient care, announced California Nurses Association/National Nurses United (CNA/NNU). The nurses are deeply concerned about eroding patient care conditions and the lack of patient privacy and dignity.
Nurses say that it has become standard practice for ER patients who are already admitted to wait for days on a gurney in a hallway in the ER before being moved to an actual inpatient room with the proper equipment and staffing. Staff must scramble to find IV poles, portable heart monitors, and other basic equipment for hallway gurneys. Some patients are being triaged and sent back to the waiting room, where they do not have call lights to alert staff to any problems.
"Patients in hallway gurneys have needed critical care while visitors are walking by," said emergency department RN and CNA Nurse Representative Maria Tan. "There are no available restrooms in some of the areas patients are now placed. We are helping patients with bedpans without sufficient privacy screens while other patients and visitors walk by."
Who:

CNA registered nurses at UCSD Health

What:

Rally to protest dangerous overcrowding at UCSD medical centers

When:

Thursday, March 16, 7:30 a.m.

Where:

UCSD Jacobs Medical Center, on sidewalk outside emergency room, 9300 Campus Point Drive, San Diego, CA 92037
"Patients are also being kept outside in a tent," said Tan. "We had a patient whose condition declined, and staff had to spend several minutes running inside the building to get necessary equipment, because we didn't have any outside. We routinely have dozens more admitted patients than we have licensed hospital beds."
Nurses say that although UC has managed to bring in some extra nurses, there are not enough techs or other staff to keep up with the influx of patients. There are days when the ER only has one environmental services staff to clean all of the ER rooms plus areas holding an extra 65 to 75 patients who do not have a bed.
"We are relying on volunteers – not hospital staff – to carry urine, tissue, and blood samples down to the lab for testing because there is not enough staff," said Tan. "These patients are not receiving the attention and care that they need and are entitled to. We are in a full-blown crisis, and UC management isn't taking the steps that they could to improve the situation. It is all about profits, with negative consequences for sick patients and exhausted staff."
CNA represents more than 18,000 nurses at University of California medical facilities.
---
California Nurses Association/National Nurses United is the largest and fastest-growing union and professional association of registered nurses in the nation with 100,000 members in more than 200 facilities throughout California and nearly 225,000 RNs nationwide.