Press Release
UCLA Santa Monica nurses to hold protest for patient safety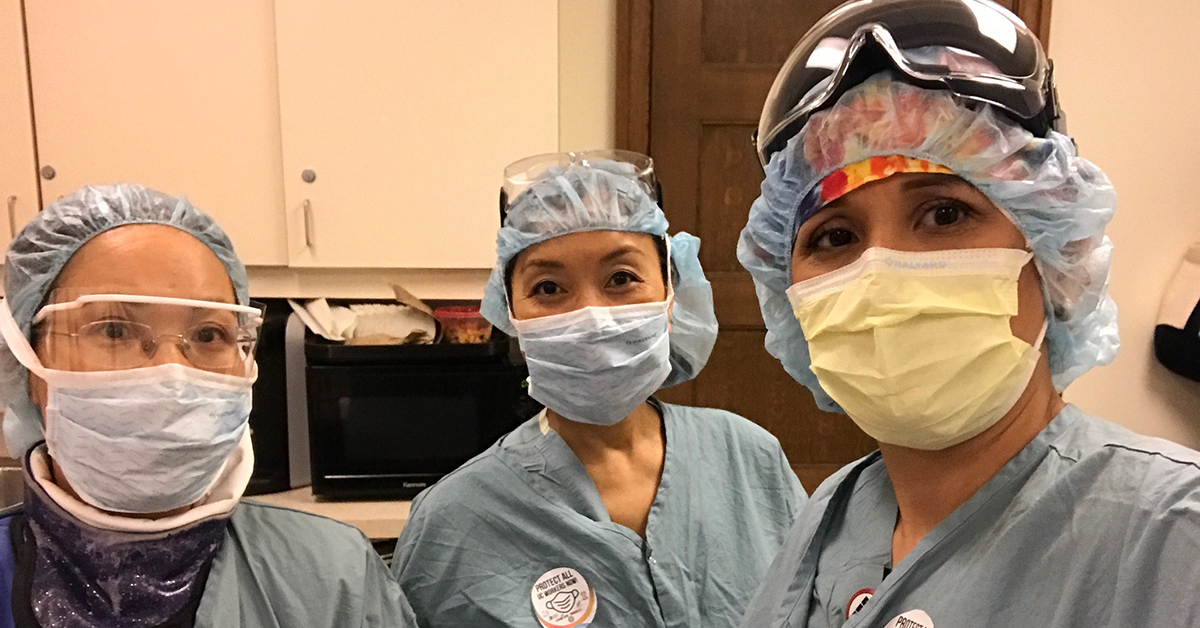 Nurses to call on management to address unsafe working conditions in the ER
Registered nurses at the University of California Los Angeles (UCLA), Santa Monica campus, will hold a socially distant protest on Monday, Apr. 26 to call on management to immediately address the unsafe environment and working conditions that put patient safety at risk, announced California Nurses Association/National Nurses United (CNA/NNU) today.
When Covid-19 patients arrive at the emergency room at UCLA Santa Monica, they often arrive by themselves and may be waiting out of nurses' line of sight. The patients are standing in a line shielded from vision by a concrete wall, which may put their lives in danger because there is no way for them to alert anyone when they are in distress. Since November 2020, nurses have asked UCLA management to fix this issue. Nurses say that their patient safety concerns are dismissed or ignored by UCLA management.
What

: UCLA Nurses to hold protest to demand a safe ER at UCLA Santa Monica

When

: Monday, Apr. 26, 8:00 a.m.

Where

: UCLA Santa Monica Medical Center, Main Entrance, 1250 16th St, Santa Monica, CA 90404
"Since the pandemic started, even more patients have arrived at our ER short of breath and unable to call out for help because there is no call button for them to push," said Benjamin Cioppa-Fong, an ER RN at UCLA in Santa Monica. "I discovered a patient seriously short of breath. If I had arrived a few minutes later, he may not have made it. I even spent my own money to buy a wireless doorbell so patients could call for help, which both nurses and patients loved. However, as a result of my advocacy for my patients, I have been targeted for investigation by UCLA."
Some nurse leaders who have spoken out about unsafe staffing and dangerous working conditions have either been threatened with discipline or subject to disciplinary investigation by management.
"For the past six months, a large majority of UCLA Santa Monica ER nurses have raised serious concerns about how unresponsive ER management puts patient safety at risk." said ER RN Karrie Chen. "As nurses, we are patient advocates. But when we speak up about safety issues, we are either dismissed or ignored. If UCLA Santa Monica ER management does not change, it is our patients who will suffer."
UCLA ER nurses have submitted two letters signed by the large majority of ER Nurses to UCLA leadership, organized group delegations to the offices of senior managers, and met with the UCLA chief nursing executive. But little has changed and nurses are still being threatened with discipline.
"I have tried hard to improve the patient care outcomes in the ER with a special focus on staff satisfaction and retention, but we have continued to see a sharp increase in staff turnover, decrease in staff engagement, and an increase in staff shortages," said Graci Bebeau, ED RN and former ED Practice Council Chair. "Our spirit as nurses and ER staff is what keep this ER dynamic, high-functioning, and energetic. But now with the retaliatory environment and toxic blame-culture we are facing, I'm deeply concerned that patient care will be impacted."
CNA represents more than 16,000 nurses at the University of California. CNA/NNU is the largest and fastest growing union and professional association of registered nurses in the nation with 100,000 members in more than 200 facilities throughout California and more than 170,000 RNs nationwide.