Press Release
UC Irvine Medical Center nurses to hold virtual press conference to demand UC provide safe staffing and stronger workplace protections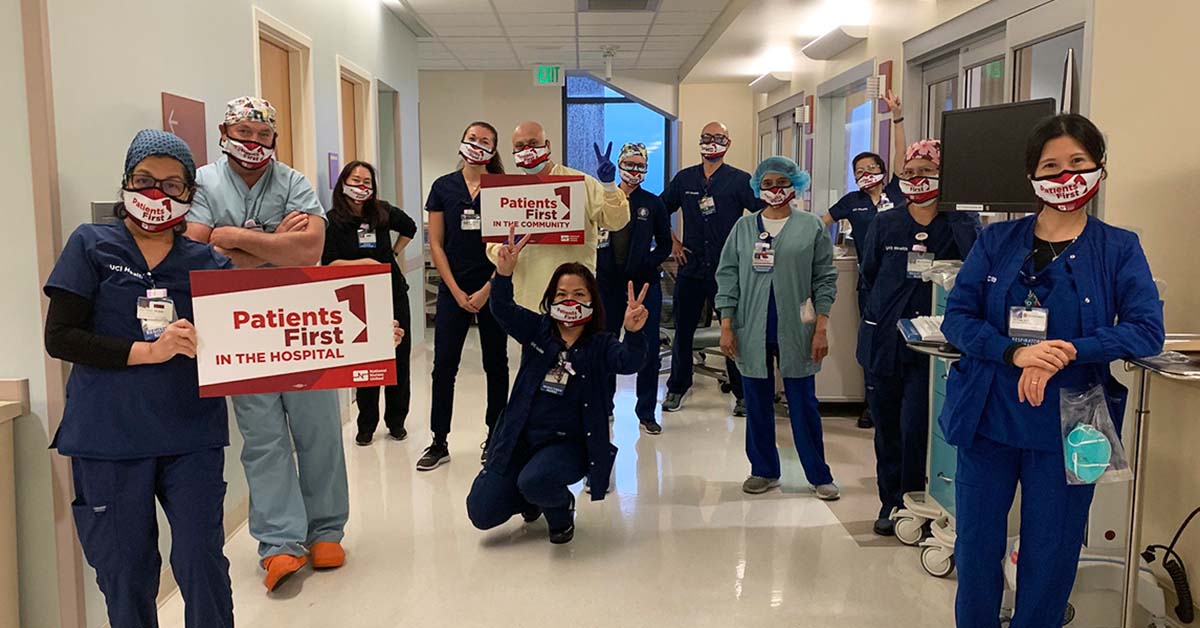 On Wednesday, Oct. 27, registered nurses from UC Irvine Medical Center will hold a virtual press conference to demand the university address critical, ongoing staffing and patient safety issues highlighted by the Covid-19 pandemic, announced California Nurses Association/National Nurses United (CNA/NNU) today.
UCI nurses will speak out about patient care, safe staffing issues, and increased attrition of experienced nurses, and demand that the university's management prioritize patient care over profits.
"Since the beginning of the Covid-19 pandemic, nurses have been outraged as we have watched our hospitals fail to provide the basic resources to protect us, like personal protective equipment and adequate RN staffing," said Marlene Tucay, UCI registered nurse. "Now, 18 months later, not only have we not healed, but nurse morale continues to plummet as our hospital administration and management prioritize their bottom line over proper RN staffing and safe patient care. We continue to suffer from unsustainable levels of short staffing and moral distress."
What:

UCI RN virtual press conference for safe staffing

When:

Wednesday, Oct. 27, 6:00 p.m.

Where:

If you are interested in attending the conference via Zoom please contact press@calnurses.org
If you are interested in learning more about the situation at UCI, registered nurses will be available at the event to speak to the press.
California Nurses Association represents more than 16,000 nurses in the University of California health system and is affiliated with National Nurses United, the nation's largest and fastest-growing union and professional association of nurses, with more than 175,000 members nationwide