Press Release
UC Davis Medical Center nurses to hold a virtual press conference to demand necessary resources for safe patient care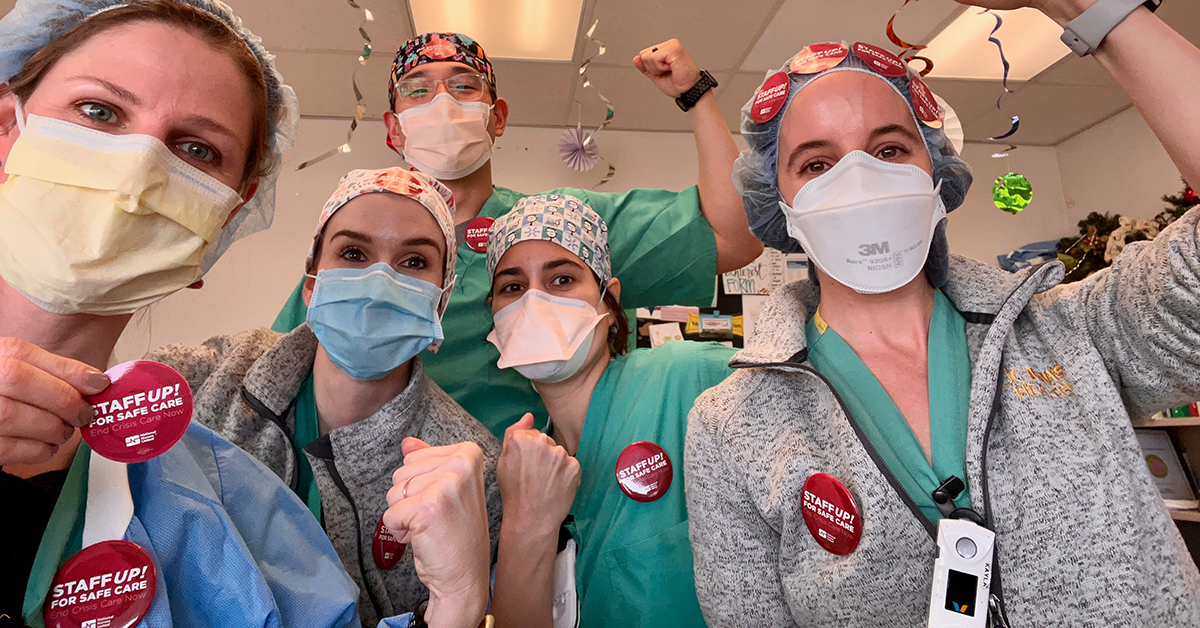 On Tuesday, Jan. 18, registered nurses from UC Davis Medical Center (UCDMC) will hold a virtual press conference to demand the university address critical, ongoing staffing and patient safety issues that have intensified during this current surge in Covid-19 cases, the California Nurses Association/National Nurses United (CNA/NNU) announced today.
UCDMC nurses will speak out about safe patient care, safe staffing issues, and a recent attempt by the hospital to force nurses to work while Covid-positive, and demand that university management prioritize safe patient care over profits.
"We have been working on the front lines of this pandemic for 23 months. As nurses providing direct care to our patients, we feel we must alert the community about a serious failure in leadership by UC Davis Medical Center management." said Melissa Johnson-Camacho, a UCDMC registered nurse. "Hospital administration has continued to treat nurses as though we are disposable and prioritize their bottom line over the health and safety of our patients. We are here to say enough is enough!"
What:  

UCDMC RN virtual press conference for safe staffing

When:

  Tuesday, Jan. 18 9:00 a.m.

Where:

If you are interested in attending the conference via Zoom please contact press@calnurses.org
If you are interested in learning more about the situation at UCDMC, registered nurses will be available at the event to speak to the press.
California Nurses Association represents more than 16,000 nurses in the University of California health system and is affiliated with National Nurses United, the nation's largest and fastest-growing union and professional association of nurses, with more than 175,000 members nationwide.