Press Release
Tri-City nurses ratify contract that improves patient safety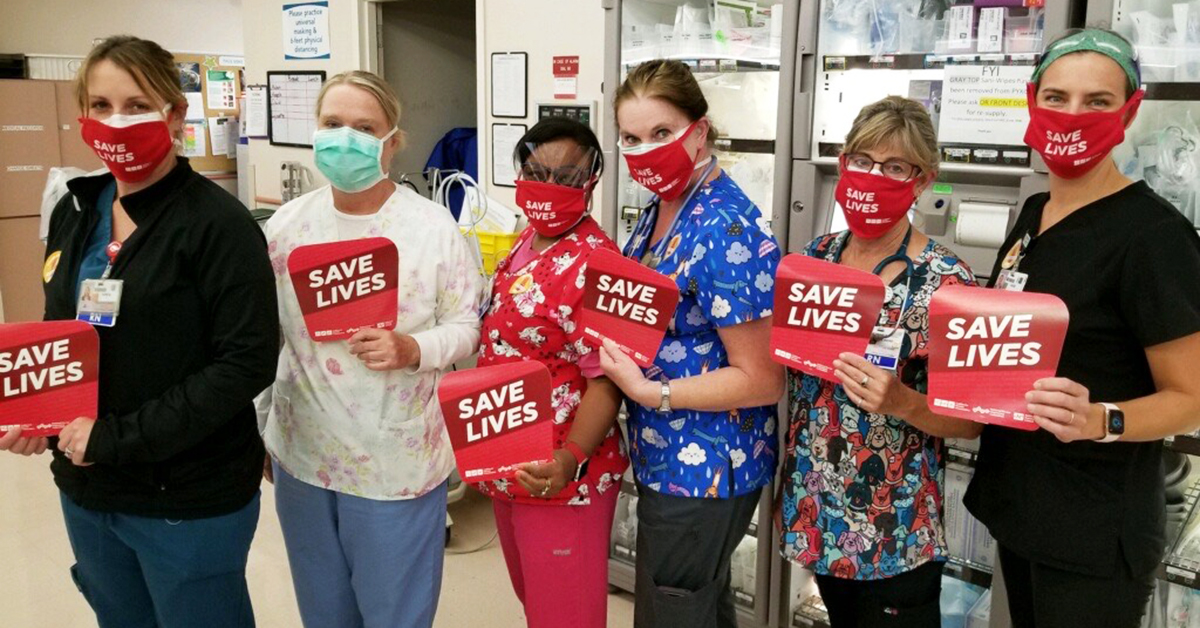 Threatened strike is averted  
Registered nurses at the Tri-City Medical Center (TCMC) in Oceanside, Calif. ratified a new 4-year contract this week, California Nurses Association (CNA) announced today. The newly approved collective bargaining agreement covers more than 500 registered nurses and includes major wins on issues of safe staffing, workplace violence, and infection control.
"We are so pleased to see how working collectively we have been able to avert a strike, and improve care for our patients," said Alyce Budde, RN, and bargaining team member. "The improvements included in this contract are important to retain and recruit experienced nurses. We know this, in turn, greatly benefits our patients and our community."
The contract includes provisions that demand the hospital comply with California's existing nurse-to-patient ratio laws, as adequate staffing has been a chronic problem throughout the hospital. The contract also includes a commitment by the hospital to implement a new comprehensive infectious disease plan for nurses which will ensure optimal safety for patients. In addition, the hospital has agreed to no longer assign nurses to both infectious and non-infectious patients simultaneously.
Other contract highlights include:
Workplace violence prevention improvements
The hospital will create a Workplace Violence Prevention Committee that will include five registered nurses. This committee will develop plans specific to each unit. This committee will convene within 90 days of ratification.
The workplace violence prevention plan shall be in effect at all times in all patient care units, including inpatient settings, outpatient settings, and clinics on the hospital's license, as well as on all hospital grounds and in all parking structures.
The workplace violence prevention plan shall be in writing, shall be specific to the hazards and corrective measures for each unit, service, or operation, and shall be available to RNs at all times.
Enhanced patient protections
TCMC has agreed to ensure that nurses will be provided with time to take meal and rest breaks. Repeated studies have shown that nurses who are fatigued and have not had an opportunity to rest are more prone to making errors or overlooking subtle changes in a patient's condition.
The hospital has agreed to have a rapid response team nurse available 24 hours a day/7 days a week to support nurses and patients. In addition, the hospital will issue new limits to a nurse's patient load in certain orthopedic units, the stroke unit, and the progressive care unit.
Economic gains to improve recruitment and retention
The contract includes an across-the-board raise of 8.4 percent over the life of the contract and compensation for years of experience. In addition, nurses will receive a retention bonus ranging from $1,000 to $2,500 to be determined by years of service.
CNA/National Nurses United is the largest and fastest growing union and professional association of registered nurses in the nation with 100,000 members in more than 200 facilities throughout California and more than 175,000 RNs nationwide.