Press Release
Tri-City Medical Center RNs to hold community rally to address safe staffing, and nurse recruitment and retention concerns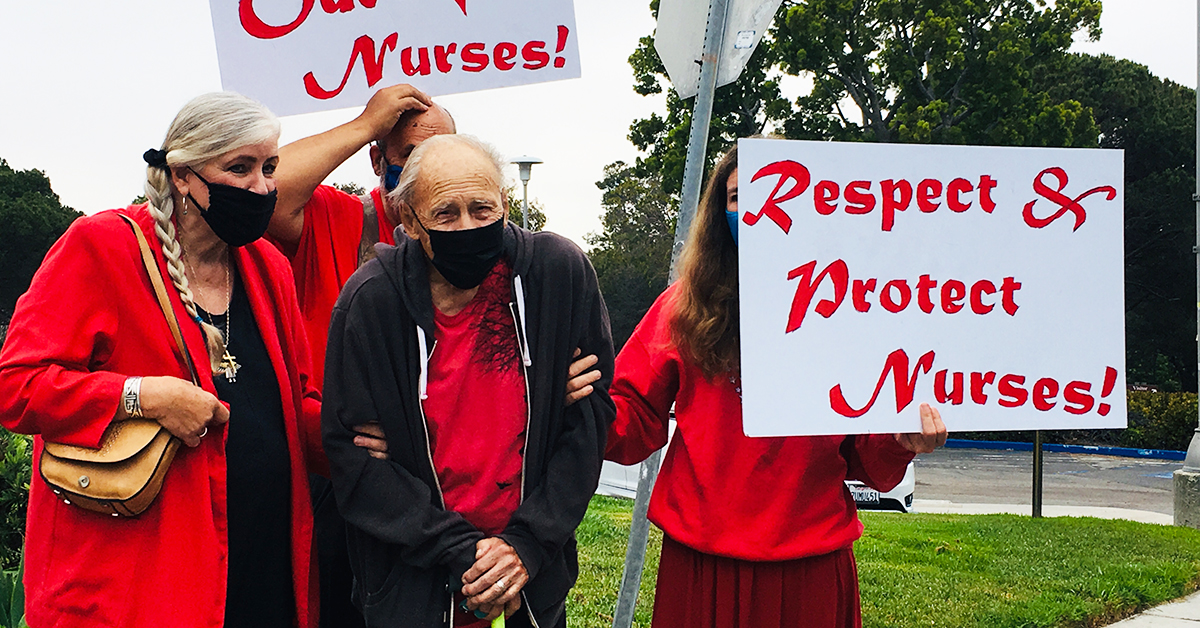 Registered nurses will hold a community rally on Friday, Sept. 10, at Tri-City Medical Center Hospital in Oceanside, Calif., to express ongoing concerns about safe staffing and improvements they say the hospital needs to retain experienced RNs and recruit new nurses in order to improve patient care, announced California Nurses Association (CNA) today.
What:

Community rally by Tri-City Medical Center RNs

When:

  Friday, September 10, 2021, 6:30 a.m. – 8:30 a.m.

Where:

Tri-City Medical Center, 4002 Vista Way, Oceanside, Calif.
Tri-City RNs have repeatedly raised serious concerns with management about the ongoing short staffing crisis at Tri-City Medical Center as part of ongoing contract negotiations that have lasted nearly seven months. The short staffing problems have been persistent throughout the pandemic, leading to high turnover and low morale among nurses, RNs have said. Hospital management has failed to respond to nurses' urgent staffing concerns.
Nurses hope their Friday rally will educate the community and the public to help them motivate the hospital to agree to a fair contract to improve the recruitment and retention of skilled nurses and to improve patient care for the short and long term.
"We have far too few nurses working in our hospital, and we have witnessed an exodus of skilled and caring registered nurses leave Tri-City. Roughly 240 registered nurses have left Tri-City in the last two years," said Leticia Hallahan, a neonatal intensive care registered nurse at Tri-City Medical Center. "Two weeks ago, a strong majority of nurses took a 'vote of no confidence' on Steve Dietlin, Tri-City Medical Center CEO, for failing our patients and registered nurses. Tri-City must address the chronic short staffing now!"
High RN turnover and a punitive work environment have resulted in nearly 40 percent of RNs from the telemetry and ICU departments leaving Tri-City in less than two years, a loss which compromises patient care and has led to nurses missing their needed rest and meal breaks.
"Every day, we see nurses leave Tri-City because they are so frustrated with the lack of resources and their inability to provide the kind of care they are committed to giving their patients," said Alyce Budde, a Tri-City RN with more than 40 years of experience as a nurse. "When an experienced nurse walks out the door, they take with them years of skill and expertise that are critical in caring for our patients and mentoring other nurses. We must address our staffing issues to retain and recruit experienced nurses."
California Nurses Association represents more than 500 nurses at Tri-City Medical Center and is affiliated with National Nurses United, the nation's largest and fastest-growing union and professional association of nurses, with more than 175,000 members nationwide.