Press Release
Technicians at Northern Light Maine Coast Hospital vote overwhelmingly to authorize a strike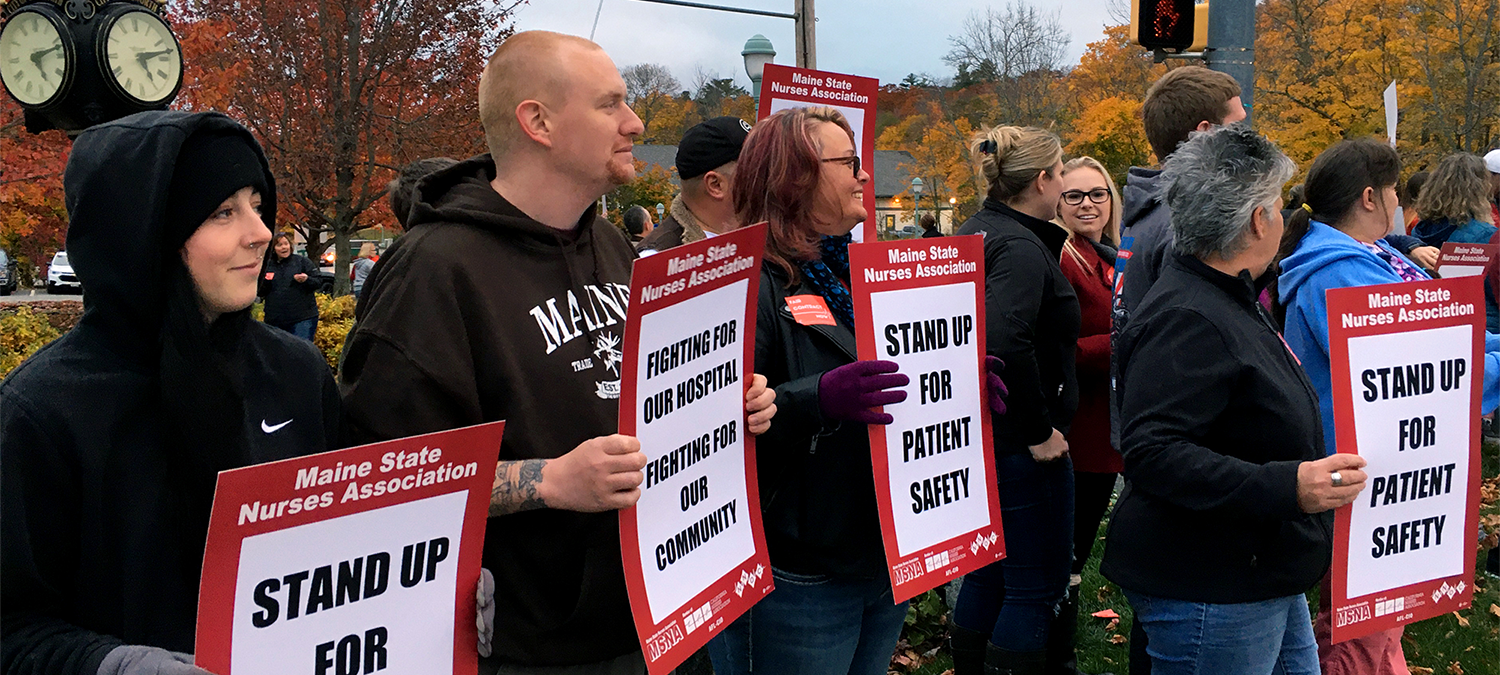 The technicians at Northern Light Maine Coast Hospital (NLMC) have authorized their union bargaining team to call a strike when necessary, according to the Maine State Nurses Association, the union that represents both these employees and the registered nurses at the hospital.

The technicians—including Cardio Pulmonary, Radiology, Laboratory and Operating Room employees, have been working to reach a first contract agreement with their employer for over two years. The outstanding issues revolve around patient care, secure benefits and fair compensation.  

"Just like the nurses, our first concern is patient care. We formed our union over two years ago to advocate for better staffing and safer conditions in the hospital," said Cynthia Grindal, a medical lab technician at Maine Coast.

Respiratory therapist and bargaining team member Dave Evans said, "We are not looking for anything more than what the other unionized Maine Coast employees already have in their contract here at this hospital. We're not asking for the moon, just a stronger voice for our patients and a little security for ourselves."

According to the union bargaining team, resolving the issues at hand will benefit many more people than just those who are currently employed at the hospital.

"Recruiting and retaining quality technicians at our hospital means giving them reasons to come work here and reasons to stay working here," said CT Technician Sam Winter, another bargaining team member. "For that to happen, we believe that management needs to hear our concerns and meet us half-way. They haven't come close to 'half-way' since we started this process."

No date has yet been set for the possible strike. Any potential date will be set by the union bargaining team in consultation with the rank-and-file membership.

The Maine State Nurses Association is the largest union in Maine for Registered Nurses. It is affiliated with National Nurses Organizing Committee and National Nurses United, the largest union of Registered Nurses in the United States.